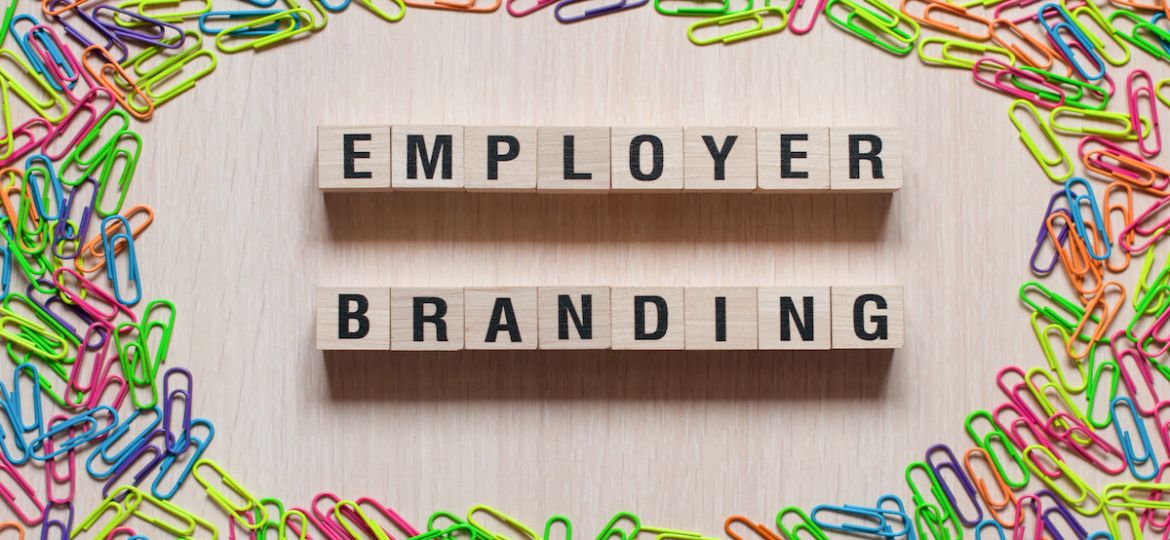 As one of the panelists of the Blurred lines: When HR and marketing come together session at the inaugural EMBARC HR Innovators Summit, HubSpot Senior Manager of Employer Brand Hannah Fleishman has gathered many lessons from the field as an HR-marketer. With a marketing communications background, Fleishman moved into employer branding almost four years ago from what she describes as "one of the best marketing teams in the world" at HubSpot. Now, Fleishman leads a global team in charge of growing HubSpot's global employer brand, and finds herself more often than not pulling from traditional marketing tactics.
Below Fleishman shares her six most valuable tips for effective employer branding as a former marketer in HR.
1. Only create value-add content

There's no arguing that content has a main stake in marketing. The best marketing teams understand this and consequently place heavy importance on creating high-quality content. One classic component of the content creation process is creating buyer personas in order to better understand the questions and preferences target buyers may have when making a purchasing decision. This then guides the type of content to create in order to make it more impactful.

Fleishman argues that the same level of effort should also be applied to employer branding. "The only kind of content you should bother creating if you're an employer brand marketer is content that your audience will find helpful, relevant, and delightful," she says. "There's so much content out there right now and a lot of the employer brand content that I see feels like it's more checking a box than actually adding value."

At HubSpot, Fleishman's first employer branding persona—the talented engineer—was arguably the most difficult persona to cater to. "Engineers are a much harder audience to get in front of with marketing and branding than a salesperson or another marketer," says Fleishman. "They're typically much more interested in the technical work or the technical challenges that a company is working on than perks or culture-related content, so it required me to think more skeptically and thoughtfully about giving meaningful content to a group that is arguably the most competitive group of people to hire."

2. Actually have good culture

There's no good in publishing content touting your company culture or expertise if it's not a true representation. This idea is firmly presented in HubSpot's now famous Culture Code with the phrase "culture is to recruiting as product is to marketing." "The idea there is that if your product isn't great and you're not actually delivering value with your product, it doesn't matter how good your marketing is—it's all going to come out in the wash when people start using it," says Fleishman. The same applies to employer branding. "If your culture—which is your product—isn't world class, remarkable, and what you're saying it is, people will find that out."

The biggest indicator that your employer brand is accurate is if your current employees believe it is. So take an honest look at your company culture and see if it matches the employer branding message that you desire to promote. Gauge their sentiment by conducting a company-wide survey, making sure that all responses are anonymous so employees feel comfortable giving honest feedback. If your current employees are not satisfied at the company, you may need to focus first on improving the employee experience rather than promoting it as something it's not.

3. Provide a great candidate experience

There's a lot of flash-in-the-pan tricks in the world of employer branding, but Fleishman stresses the importance of consistency more than novelty. "A world-class employer brand team solves for the candidate experience every single step of the way—they're not just doing flashy, buzzy marketing because people will notice it," says Fleishman. "They're taking the time to do the things that no one will notice because it will actually make the candidate's experience with your brand that much better and more meaningful."

One company Fleishman references that does a good job in this particular instance is AI company B12. The company careers page has copy that Fleishman describes as "simple, direct, but incredibly moving." It reads: "Some candidates may see a job requirements list and feel discouraged because they don't match all of the items. Please apply anyway because there's a chance you're more wonderful than you think you are." This level of emotional awareness is subtle but meets candidates at a refreshingly human level. "I think that's really powerful and a world-class thing to do," says Fleishman. "No one else might notice that, but if a candidate notices it, it makes a huge difference."
"The idea there is that if your product isn't great and you're not actually delivering value with your product, it doesn't matter how good your marketing is—it's all going to come out in the wash when people start using it," says Fleishman. The same applies to employer branding.
4. Compete with marketers

Traditionally, marketing has led the way in terms of innovation and strategy, but the time has come for employer branding to step out of marketing's shadows. A large part of what makes a stellar employer brand lies in the mindset of the employer branding team. Who are they stacking themselves up against? Who are they aspiring to be?

"Frankly, a lot of employer brand professionals I talk to will say they're looking for more employer branders to learn from and I think that's great," says Fleishman, "but I actually try to uphold our team's standard to not just the best employer brand team in the world, but the best marketing team in the world. How can we do things that even marketing teams will notice, not just candidates and recruiters? I think that's when you start getting into really interesting stuff and start experimenting."

5. Give feedback

At the end of the day, a company is a business and can't hire everyone who applies to an open position. Still, it's important to give every candidate—whether hired or not—a positive experience for a variety of reasons. "So many candidates walk away from application processes not knowing why they didn't get a job," says Fleishman. "You have to give people feedback on why they didn't get the role, how they can improve, and then really help them do that in the future."

HubSpot augments its experience for declined face-to-face stage candidates by providing resources that can help them the next time they apply for a position. This propels the idea that the company is invested in the candidate's success, whether it's at their company in the future or another company.

6. Use quantitative and qualitative data

Showing the ROI of employer branding is usually the biggest challenge that employer brand professionals and marketers face. Unlike marketing, employer branding is much more difficult to track as there aren't a lot of closed-loop reporting solutions that can seamlessly track from employer brand content to converted hire. The way Fleishman works around this is to look at indicators of success as the core KPIs.

"One thing that my team indicates as a measure of success is how people are applying through our jobs website in a given year or quarter. We view that as an indicator that our brand is growing and getting stronger," says Fleishman. "We'll also then break that down by department or region. How many inbound applicants are we getting for Germany? How many are we getting in Singapore? How many are we getting for the sales team versus the engineering team? That helps us understand where our brand is strong and which areas it needs to be stronger in."

While quantitative data is helpful, Fleishman also doesn't underestimate the power of qualitative data in employer branding. "When you're in such a human business, qualitative data and anecdotal feedback from candidates and employees is actually an invaluable metric," says Fleishman. She personally collects and saves the feedback, anecdotes, and stories she gets from recruiters in a Google Doc so she can easily reference them when meeting with stakeholders or presenting the value of employer brand to a specific part of the company. These stories range from top performers at the company stating that they wanted to work at HubSpot because of a piece of content they read to top candidates deciding to join HubSpot because of the culture promoted on social media.

Marketing and employer branding are often pitted against each other—with marketing typically getting the upper hand—but today's leading companies recognize the two as equally strong forces that become even more powerful when combined. To truly stand out, companies must not shine in just one area or the other, but be exemplary in both.

To learn more about Hannah Fleishman's growth in employer branding at HubSpot, read our Q&A with her as part of our ongoing HR Innovators series.