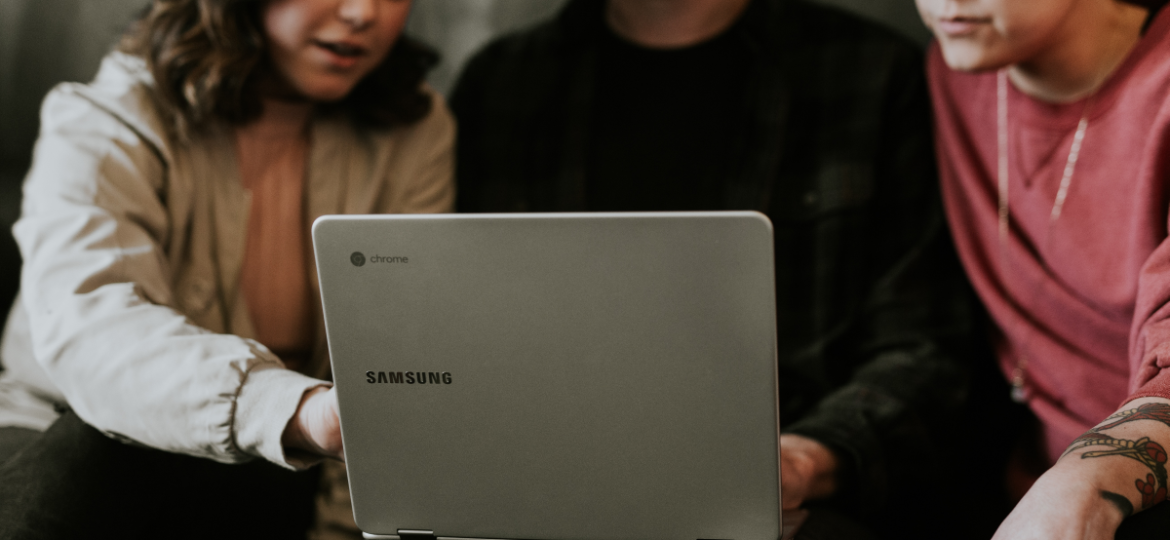 In today's candidate-driven job market, it's no longer enough to push out job postings and hope the right candidate will apply. According to LinkedIn, 75% of job seekers research an organization's reputation before applying for a job, so recruiters need to be able to capture the attention of candidates with an attractive employer brand.
Similar to a marketing buyer journey, the first step in a recruiting candidate journey is brand awareness. A solid brand awareness strategy takes time and a series of stages to execute effectively. Follow the three stages below to build brand awareness for your company.
1. Assess
Before you can begin to build brand awareness, it's crucial to take a cold hard look at how your brand is currently being perceived so you know exactly what works for your audience and what doesn't. To do this, you'll need both internal and external feedback. Internal feedback represents how existing employees feel about the company, while external feedback is how the general public views your company. Both are extremely useful in understanding how people think of your brand overall.
The best way to get internal employee feedback is to send out a company-wide survey. To ensure that you're getting the most accurate responses, you'll want to communicate that all responses will be anonymous so employees are comfortable being as honest as possible. After learning what your employees think of you, it's time for some external feedback. This is easy to get from employer review sites like Glassdoor and Indeed. Ratings on these sites can have a significant effect on a company's bottom line; a Harvard Business School study showed that just an increase of one star on an online rating can lead to a 9% increase in overall revenue.
2. Identify
Once you know where your brand reputation stands, you can then hone in on what you actually want your brand to be. The first place to start is to define your employee value proposition (EVP), the value an employee receives by working at your company. This is the foundation on which all of your employer branding is built, so taking the time to solidify your EVP will ensure that all employer branding materials created are aligned with your overall brand awareness goals and messaging.
While drafting your EVP, keep in mind that employees are looking for more than higher salaries and benefits. According to LinkedIn's 2016 Talent Trends Report, job seekers care more about a company's culture and mission than compensation, with only 29% of respondents leaving their last job because of unsatisfactory compensation and benefits.
3. Build
With a strong EVP in place, it's now time to promote, promote, promote! There are many avenues to communicate the brand, and to truly build brand awareness, it's best to take a holistic approach. Below are some brand awareness examples to consider.
Career Website
Since 64% of candidates say they use career websites as a research resource, your career site is an important medium to showcase your employer brand. Take the time to make sure your website is optimized and user-friendly. Include pictures, videos, and biographies of your staff so potential candidates can get to know the staff. A career roadmap can also demonstrate your company's emphasis on continuous learning and improvement, which is particularly appealing to millennials, a demographic that is due to make up 75% of the workforce by 2025.
Social Media
Social media is a convenient and accessible channel to build brand awareness, with a reported 59% of candidatesusing social media to research companies that they're interested in working for. And with Statista predicting that there will be 3.02 billion social media users worldwide by 2021, social media is a good channel to proactively get your brand in front of both active and passive talent.
There are a few things to keep in mind when attempting to build brand awareness on social media. Be sure to maximize your efforts by utilizing the following:
Images: People are more likely to share something on their social networks that is visually appealing than a post with text only. According to BuzzSumo, Facebook posts that contain images see engagement levels 2.3 times higher than those without images. Prospective candidates are also interested in unfiltered views of what it's like working at your company. To give them a preview, you can share behind-the-scenes photos of your staff that showcase company culture.
Corporate hashtags: Corporate hashtags are the way to get your culture and values to the public. It's also an easy way to get your employees to post employer branding content and have it be distinguished as a part of your company culture. Corporate hashtags can tell your brand story from within, while attracting people to join your team. You can use it to share company news, highlight employee achievements, or anything else you'd like the public to know. For example, at CareerArc, we use the hashtags #WhatsYourCareerArc for our employee stories and #TalkHR for our monthly webinars.
Videos: Between 2016 and 2017, branded video views increased 99% on YouTube and 258% on Facebook. Research also shows that Tweets with video get 10x more engagement than Tweets without video. Simply put, posting videos on social media is an effective way to present your brand to a wide audience and capture its attention. Consider adding video to job postings that you share on social media to give potential candidates a look at everyday life at your work and promote company culture in the process.
Social Ads: For even greater brand awareness, you can use paid social ads to increase the number of relevant people your messages are put in front of. Unlike other forms of advertising, in which ads can be seen as an interruption of the primary content, social media advertising can be an expected—almost welcome—distraction. Consumers tend to trust what they see in their social feeds because that's where their communities are. The ability to specifically target the right audiences also makes social ads more personal and relevant to your audience.
Employee Advocacy Program
Why do all the marketing yourself when you can get your employees involved? According to the 2016 Edelman Trust Barometer, people trust employees more than senior executives when learning about the treatment of employees and customers. Of course, in order for employees to speak positively about your company, you need to make sure they are having a positive employee experience (more on that later). Only then will employees be willing to publicly share about your perks. You can also incentivize employees by running a contest or creating a reward scheme that recognizes those who share or get the most likes. Prizes could be as simple as branded merchandise or an extra day of paid time off. Whatever the incentive, a company needs to make sure it's something employees want.
Employee Experience
To build brand awareness, it's important to start from the very first interaction. The employee experience begins from the very first phone screening and is just as important as the customer experience. After all, if a company delivers a great employee experience, employees are more likely to post or share praise about their employer online. On the other hand, if you deliver a poor employee experience, you will also raise awareness around your company—just not the kind you want.
Take a look at each stage of an employee's journey at your company and see how it can be improved. Are you competitive with your salary and benefits? Do your employees feel like you are investing in their future? The more satisfied your employees are, the more they will spread your brand around in a positive way.
An essential way to stand out in today's hiring climate is to build brand awareness and invest in employer branding. If your company needs help gaining name recognition, CareerArc can help—schedule a demo to learn more.