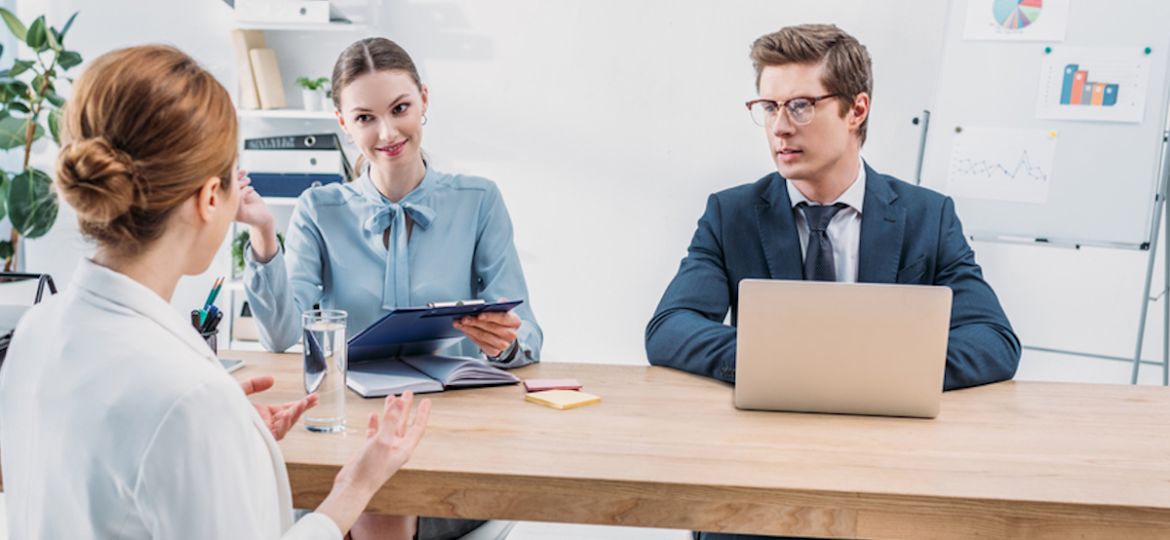 If there is one guarantee within the labor market today, it's that it will only be more competitive tomorrow. As hiring becomes more aggressive with each passing minute, a global skills shortage is soon to become—if it's not already—a top concern for recruiters and HR professionals alike. This only makes understanding the factors that impact your brand's approach to finding, attracting and retaining top talent even more important. When surveyed, 90% of recruiters from over 400 global offices shared that they believe today's hiring landscape is candidate-driven. With that in mind, candidate experience becomes a direct line to supporting your recruiting efforts. On the flip side, candidate experience can also contribute to your company's demise—even if inadvertent.
What is Candidate Experience?
To understand how experiences a candidate has can positively or negatively impact your brand, you should first understand what it means. Simply put, candidate experience is the impression a company's employer brand leaves on potential candidates throughout the application, interview and hiring process—and that's whether they receive the job or not. While the concept may seem straightforward, many components can influence any one person's experience while applying for a job. The candidate experience can consist of obvious elements like your company's corporate career site, job advertisements, or online job application process. It can also cover smaller touchpoints involving any communication through your applicant tracking system. Of course, the interview process and updates about the candidate's application status—including a candidate rejection letter or a job offer—are all part of the job candidate experience.
It can be easy to think of a candidate's experience as one individual's take on your process. But really, the process an applicant goes through is not isolated or individual. There are typically many people applying for one position, and while you may only be looking for that one perfect hire—your brand will leave an impression with all of the others, whether you are conscious of it or not. So, it's important to be aware of all the ways a candidate's experience can impact your brand's bottom line.
Here are six reasons why candidate experience is a crucial component in the hiring process.
1. It prevents burning bridges.
A rejection does not have to leave a bad taste in a job seeker's mouth. In fact, how your company handles rejections can even contribute to an overall positive candidate experience. If handled poorly, many job seekers may be so turned off, that they never apply to your company again. Further, actually rejecting candidates who are not the right fit is important in itself, as not all companies respond to applications that don't make the first cut. Those who don't hear back from your brand at all, may not only stay away from future openings, even if they are a good fit the next time around, but may also share their disappointment with friends and family, hurting your reputation to both potential consumers and candidates.
2. It affects your bottom line.
As hinted to above, it's important to keep in mind that some of your applicants or individuals connected to those applicants may also be customers. A poor candidate experience might not only turn off individuals from applying again, but also from purchasing good or services in the future. So, as a representative of your brand and lead of the hiring process, it's important to take a candidate/consumer-first approach. You'll want to think about how user-friendly your application process is, how responsive communication should be and about how to handle rejections with delicacy.
3. It strengthens your employer brand.
The hiring process is an applicant's first insight into a day in the life at your company. In fact, many candidates think that how they are treated while applying will be how they are treated once they become a part of your company. So, while you are evaluating a potential candidate, they are most likely also evaluating your company. Things like response time and streamline processes could highlight the efficiencies of your in-house team. Contrarily, a haphazard application procedure and long gaps of time between communications could leave a negative impression. Further, it might just be enough to sway a potential candidate to a competitor's careers page. And again, those individuals won't necessarily keep their experience to themselves. A positive candidate experience can propel your employer brand to new heights. Candidates' feedback can be sprinkled across many touch points that you may not otherwise have access to—say job review sites, for example.
4. It improves the quality of hires.
Providing a superior candidate experience will help you make a great first impression on top talent, which can win over the best job seekers before your competitors do. Job seekers prefer a timely process, even if that means supplying them with a rejection in a more timely manner. By giving candidates what they want and need throughout the hiring process, you can encourage top talent to accept your job offer and not be tempted to go elsewhere. Remember that the application process speaks to your employer brand, which can be a determining factor for someone having to decide between multiple job offers.
5. It decreases time to hire.
According to research, you have 10 days before the most qualified candidates evaporate from the job market. A streamlined candidate experience that has an easy application process can help move your company to the top of a busy active job seeker's list. A user-friendly career page and application can better ensure that applicants actually make it to the submission checkpoint, as some may be turned off if it takes too long unnecessarily. A seamless process can keep applicants engaged and your hiring on track. And this only makes a positive candidate experience mutually beneficial for both applicant and brand.
6. It increases job acceptance rates.
Even if your company is sold on a candidate, it doesn't mean that the applicant is sold on your company. The candidate will most likely consider the recruiting process as a crucial part of their ultimate decision. If they had to hound for responses and felt left in the dark, they may not have faith that life at work will be any better. So, keep in mind their perception, seek feedback along the way, and try to adjust as needed when dealing with an individual. But also keep in mind the larger impact candidate experience has on your hiring efforts as a whole. In that, it could be the piece that makes or breaks the deal.
There are ways to set up your company's candidate experience for success. Realistic expectations for the job and work environment will be an important place to start. You'll also want to define a clear employee value proposition to amplify across your social media platforms and career pages. An easy and mobile-friendly application process along with a pleasant and seamless interview experience will also bolster their overall feedback. Which lends itself to providing respectful, constructive feedback for rejected applicants as CareerArc's Candidate Experience study found that 72% of candidates who don't hear back from employers say they would not be likely to recommend that employer's product or services.
Finally, remember that a candidate experience shouldn't end the moment they become an employee. Provide new hires with resources to succeed on the job. Your current staff can help with referring other applicants, which can increase your talent pool. Consider strengthening your candidate experience with CareerArc's Candidate Care solutions.