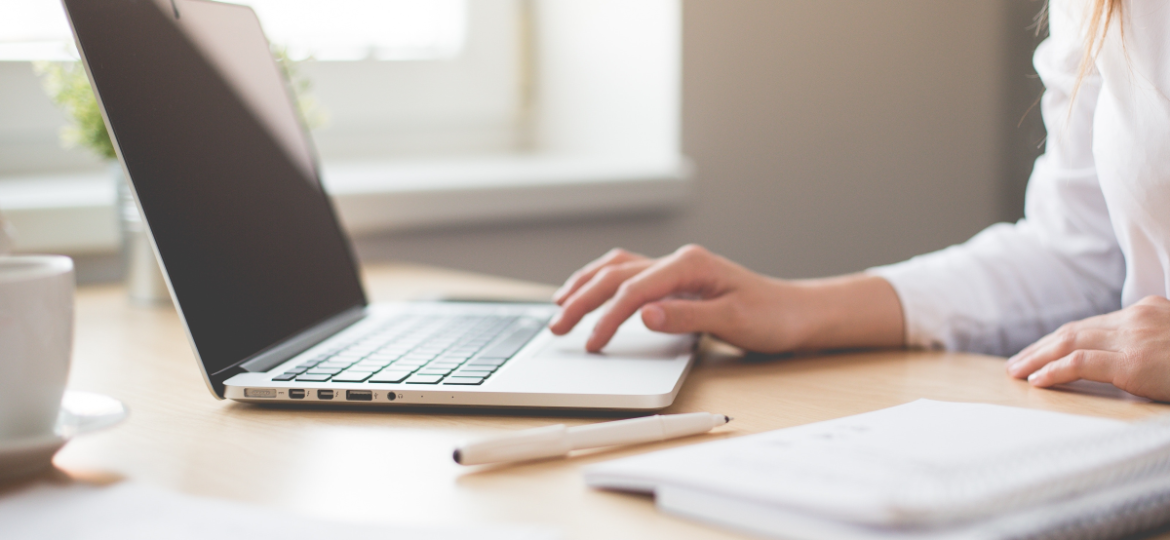 In today's modern hiring ecosphere, power has shifted from the employer to the candidate. With talent taking the driver's seat throughout the recruitment process, critical components of employers' conventional hiring methods have to adjust. As talent acquisition leaders and professionals, you have to be strategic, dynamic in your approach, and willing to step outside traditional tactics. Here are eight online job search statistics that can help you better understand and navigate modern day hiring.
1. 82% of talent acquisition leaders believe employer brand has a significant impact on ability to hire great talent.
With candidates having a plethora of employers to choose from, you'll want to build and maintain a strong employer brand. This will help you stick out from your competitors and attract top talent. Work with marketing leaders and teams to better define your brand. Think about what makes your company special and magnify what differentiates your brand from the rest. Utilize your existing employees to act as brand ambassadors and spread your unique attributes with job seekers through career-focused social media accounts.
2. 58% of talent leaders believe that artificial intelligence is most helpful at sourcing candidates.
It can be difficult to find qualified candidates for open roles. As mentioned in the above online job search statistic, job seekers have plenty of options—so you have to sniff out top talent and not simply wait for them to come to you. Followed by screening and nurturing candidates, artificial intelligence can help source top talent and is a growing trend that is impacting they way recruiting professionals hire. AI can automate candidate searches based on specific criteria, prescreen job seekers, and even aid in answering candidate questions about your company through pre-programmed chatbots. All of these capabilities, including sourcing from a more qualified pool of applicants, can help streamline your hiring process and cut back on the time it takes to find a good fit.
3. 63% of talent professionals and hiring managers say that traditional interviews fail at assessing a candidate's soft skills.
New soft skill assessment tools in the form of a 15-minute quiz or survey can help inform both the employer and candidate on the potential compatibility of the person with the brand and company culture. These online assessments can measure personality traits that will either benefit the person in your corporate environment or act as a hindrance. The findings can be less up for interpretation compared to traditional interviewing methods and ideally identify better matches, so that these candidates evolve into long-term employees.
4.Top talent is 56% more likely to care about finding the right culture.
Just as it is important for your brand to find the right candidate, a job seeker is interviewing you too, and is on the hunt to find the right employer. They are looking for a company culture that serves their wants and needs and are willing to wait until they find it. That is why it is not only important to cultivate and understand your company culture, but also live up to what is outwardly portrayed, so that potential candidates stay on once hired and onboarded.
5. 78% of talent professionals and hiring managers say that diversity is the top trend impacting how they hire.
Followed by new interviewing tools, data, and artificial intelligence, diversity was the top trend identified when 9,000 talent leaders were surveyed and asked to pinpoint what impacts their hiring initiatives and goals. Data shows that 78% of companies prioritize diversity to improve company culture and 62% do so to boost financial performance. It is important to facilitate and build a company culture that is diverse, so that it attracts a true representation of top talent across the board—and not from one specific sector.
6. Referrals account for around one-third of all external hires.
It's been said before and remains an online job search statistic worth noting that your current employees can be one of your most valuable modern-day hiring attributes. With social media, word of mouth, and dynamic online content like vlogs and reviews, potential candidates are looking to see what existing employees have to say about your company. Don't underestimate the power your existing team has when it comes to influencing job seekers—for better or worse.
7. 73% of companies have used social media to successfully recruit and hire a candidate. 
There's no question that millennials and modern day job seekers are looking at your company's social media accounts. In this case, knowledge is power. You know job seekers will be diving deep into your social pages to assess things like company culture and employee happiness, so utilize the pages to share a true representation of your employer brand strategy.
8. More than half of people who are currently employed are considering a new job.
It's quite simple—you need to retain talent once you have it. With the average cost per hire for companies at $4,129, you won't want that investment to go to waste. And with 87% of millennials rating professional career growth and developmental opportunities as important to them in a job, you want to be able to provide employees a clear path forward. So, work to keep employees engaged, and on target to grow and progress within your company. Retaining happy employees will only help you attract more top talent when all is said, shared, and done.
In the end, all of these online job search statistics are best looked at when integrated together and applied to your hiring process holistically. One tactic, tool, or approach alone will not effectively make the impact that a more cohesive, in tune, and active process can produce.