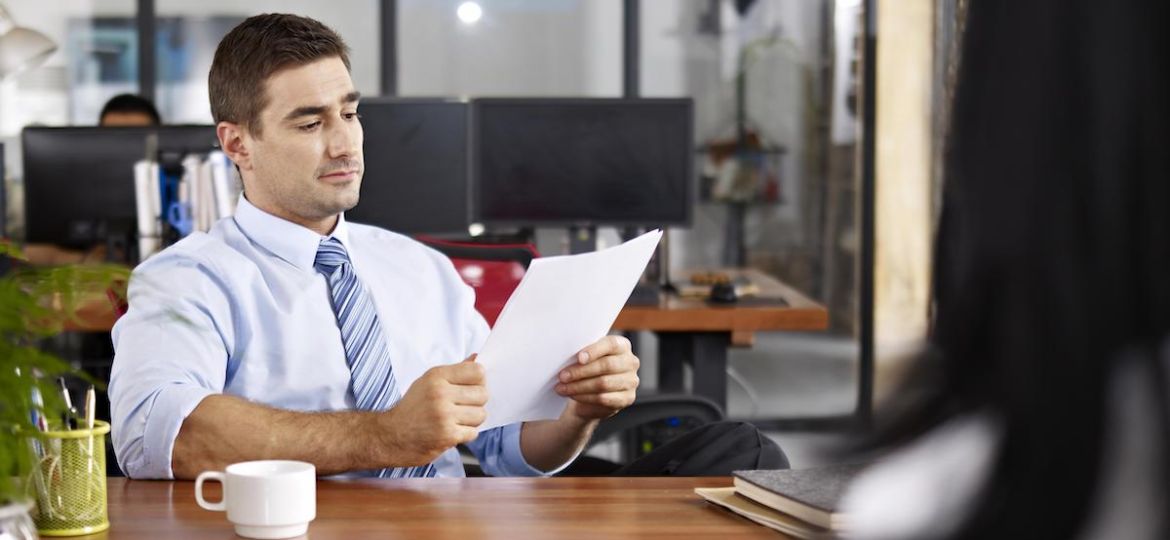 When considering any career option or open position, it's important to have a solid understanding of the requirements of that role. Recruitment is no different, but it is unique in the broad scope of abilities that are necessary to be effective in the job—a job that most recruiters claim is more difficult than it was just five years ago. With this in mind, we've identified fifteen of the most important recruitment skills and qualifications for enjoying success in a particularly competitive and challenging industry.
One thing that you're sure to notice in this list of HR skills in recruitment: the number of soft skills, such as personal attributes and behaviors, far outweigh the list of hard skills, such as technical knowledge and competencies. According to LinkedIn's Global Talent Trends 2019 Report, 92% of those surveyed rated these attributes as valuable or more valuable than hard skills.
Interpersonal, productivity, and personal skills are critical for recruiters as their entire career revolves around working with others. At the same time, several technical skills are essential in effectively placing candidates into jobs within today's hiring environment.
Here are 15 recruitment skills and competencies every recruiter should possess.
Interpersonal skills
1. Relationship-building
It may be obvious, but building relationships is one of if not the most important skills in recruitment. Whether you work within an internal team or you have a list of employee clients, forging personal connections helps you maintain a lasting career. Yet the truly critical relationships you'll need to build are between candidates and the companies they may soon join. Developing these relationships requires many of the competencies below, including listening, communication, and resilience.
2. Active listening
Listening comes before communication on this list because, although they work together, it may be the more beneficial of the two recruitment skills. As a recruiter, conversations with both employers and candidates require the discipline to listen not just to respond but to understand. This active listening ability will help you accurately access a company's needs for specific roles as well as whether or not the interest, skills, and experience of candidates reflect all of those needs.
3. Communication
Another logical talent for the recruitment field, communication is necessary for building relationships, collaborating with employers, and getting to know candidates. To be as effective as possible, you'll need strong communication skills in all formats, both verbal and written—including on social media channels. Clear, thorough communication is a skill in recruitment that can make a significant difference in successfully matching job candidates with companies. For the in-person meetings so common to the field, reading and displaying positive body language is just as important as the words that you use.
4. Teamwork
There are few careers that rely as fully on collaboration as does recruitment. The best recruiters can cooperate with a wide range of personalities in a variety of group formats. When participating in a hiring team to fill current openings, you'll need to work with multiple departments to identify the right hire—and offer your expertise while being open to their feedback and decisions. Teamwork as a recruitment skill is about working for the overall good rather than your personal preferences, even when working one-on-one with candidates to determine the right opportunities.
Productivity skills
5. Multitasking
Recruiters need to manage a myriad of tasks, including meetings, interviews, emails, and phone calls throughout a particular week, and often in a single day. With responsibility for job postings, consultations with employers, candidate screenings and interviews, and handling of job offers, you'll need to be able to shuffle a challenging workload while completing each element with professionalism, accuracy, and quality.
6. Organization
Along with multitasking, organization is another skill competency that recruiters need to develop in order to be successful. You'll most likely be managing multiple applicants at various stages of the interview process for the same position—and that may regularly be multiplied with several openings. The ability to keep job and candidate details, documents, and schedules in order will guarantee that you can base recommendations and hiring decisions on accurate information for the best possible outcome.
7. Time management
Time management goes right along with organization in your aptitude for the many varied roles you must take on as a recruiter. Organizing your schedule to be prepared for phone calls and meetings is just one element of appropriately managing your time. You'll also need to have a clear understanding of your own workflow and speed to stay on track with hiring deadlines. In addition, organization needs can change unexpectedly, requiring you to make immediate adjustments to your schedule to accommodate critical job placements.
8. Vision
One mistake that recruiters can easily make is focusing solely on a single open position and finding the ideal candidate to fill that role. However, to be more effective, you need to look beyond that one-to-one connection to see the broader landscape of the goals the organization wants to accomplish and its overall vision of the future. The recruitment skill of big-picture thinking also involves understanding how new employees will fit into a company's current structure and upcoming changes—and will ensure that placements are successful in the long term.
Personal skills
9. Resilience
The recruiter's path is filled with many obstacles to overcome, and there are often few shortcuts between a job opening and a candidate filling that role. From cold-calling prospects and changes to job needs to a last-minute withdraw from either the candidate or the employer, resilience is necessary in dealing with all the ups and downs of recruitment. In addition, you'll need patience to properly nurture relationships with both companies or hiring teams and job seekers and to set up meetings that fit everyone's overfilled schedules.
10. Adaptability
No industry is immune to change, but the hiring process, in particular, is susceptible to shifts as small as adding a new requirement to a planned job listing to an overhaul of the organization's hiring strategy. In addition, the recruitment industry itself is constantly undergoing changes with the development of new technologies and better understandings of effective hiring practices. Successful recruiters will master the art of adapting to and addressing developments as they arise. This recruitment skill also requires curiosity to understand the meaning behind these changes and to deliver the best solutions to them.
11. Reliability
Whether you work within a single organization or coordinate with multiple hiring teams, these organizations are relying on you to assist in meeting their personnel needs. On top of identifying qualified employees who fit with your company values, as a recruiter you are also responsible for all hiring tasks from job posting to placement in a timely manner so that the "Duration of Empty Seat" is as brief as possible. Finally, your relationships as a recruiter depend on your ability to make employment matches that don't just work on paper but are also effective in practice.
12. Confidence
Recruitment joins the ranks of public speaking and leadership positions of all types as requiring a great deal of confidence. Before an organization will entrust you with their hiring needs, you'll need to demonstrate assurance in your own ability to match potential employees to open positions. That self-confidence is a recruitment skill that will be evident not only to employers but also candidates and will help build their trust in your special skills and qualifications. The confidence you show in your work will lead to completed placements in the short-term and beneficial, ongoing relationships with individuals on both sides of the hiring desk.
Technical skills
13. Marketing ability
As a member of the recruiter profession, you have a surprising amount in common with those in marketing and advertising roles. You advertise opportunities within open positions, promote the benefits of joining a particular corporate team (employer branding), and advocate for the talents and experience of candidates—all while continuously marketing your own recruitment skills. Effectively marketing for a role requires a technical understanding of marketing platforms as well as the ability to promote in person.
14. Tech-savvy
Technology has left few industries, if any, untouched and hiring is far from an exception. If you want to be an effective participant in the hiring process, learning to work with the most up-to-date recruiting technologies from applicant filtering systems and analytics to publishing platforms should be at the top of your list. Being tech-savvy will also prepare you to identify and embrace new technologies and solutions that will improve your workday as well as your results.
15. Data fluency
Last but not least, data fluency is another key technical piece to being a successful recruiter. When properly collected and analyzed, the wealth of information available can offer unprecedented insights for your recruiting work. From information on job listings with a high response rate to the quality of candidates that indicate the likelihood of long-term success in particular roles, data fluency will assist you in making more informed recommendations to both employers and employees as you work to fill vacancies.
Recruiting is complex work that requires competency in a wide range of disciplines. Although this is not a comprehensive list of the talents that recruiters must have, honing your recruitment skills in each of these fifteen areas will put you well on your way to success—both in the individual placements you work on and in your overall career as a recruiter or in other human-resource roles.