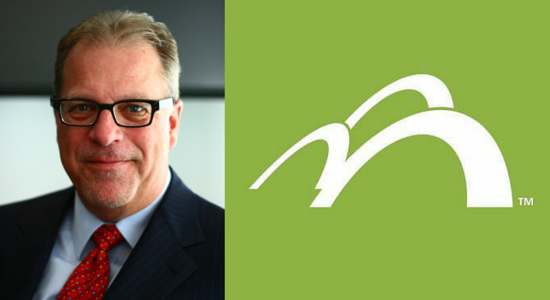 Dear CareerArc Community,
We have come a long way. In just a few short years, you have helped us usher in a new era in hiring and transitioning the modern workforce. Believing today's companies need more effective employer branding support, and that employees need quicker and easier ways to search, prepare, and apply for jobs; you helped our company and our products make the difficult leap from startup innovation to tested solutions.
Today, we announced we are consolidating and rebranding our two leading HR Solutions under the CareerArc corporate banner: CareerArc Social Recruiting—formerly known as TweetMyJobs—and CareerArc Outplacement—formerly CareerBeam—complete our integrated HR software suite to support talent needs at both ends of the employment lifecycle.
This integration will now allow HR leaders to leverage the core strengths of our solutions—rooted in social media technology, a robust jobs engine and network, and employer brand marketing capabilities—to give organizations a more holistic view of how they hire and transition talent. Our award-winning solutions, now together under one corporate brand, further strengthen our commitment to fulfilling our founding mission: helping job seekers and companies alike navigate the new world of work.
To that same end, we also announced today the release of two new product innovations:
Cutting-Edge Social Media Engagement Capabilities: CareerArc Social Recruiting now enables HR professionals to easily create, schedule, and manage social media content through the new Engagement Module. This new capability makes us the first in the market to provide this level of integrated social and employer brand marketing capabilities within a single recruiting platform.
New Design, Interface, and Delivery of CareerArc Outplacement: In addition, CareerArc Outplacement's career transition software has been updated with an entirely new job seeker user interface and experience, intuitively designed for the adult learner. CareerArc Outplacement is the only platform on the market that adapts to each employee's strengths, goals, and needs — even if those goals change throughout one's career transition.
You can experience the new features and platform enhancements today. Please contact your CareerArc Client Success Manager with any questions about our new product capabilities or request a demo here.
Looking ahead, we at CareerArc will continue to find more ways to push HR software and service to new standards to answer the real needs of HR professionals. We are most proud of earning the trust and support of our community of HR leaders and enterprise clients in amplifying and protecting their employer brands. In a working world that grows increasingly social and ever-mobile, members of our CareerArc community have served as some of the earliest adopters in this frontier of recruitment and outplacement technology.
Thank you for joining us in this journey, and we look forward to reaching, together, our next milestone.
Sincerely,








Robin D. Richards
CEO, CareerArc