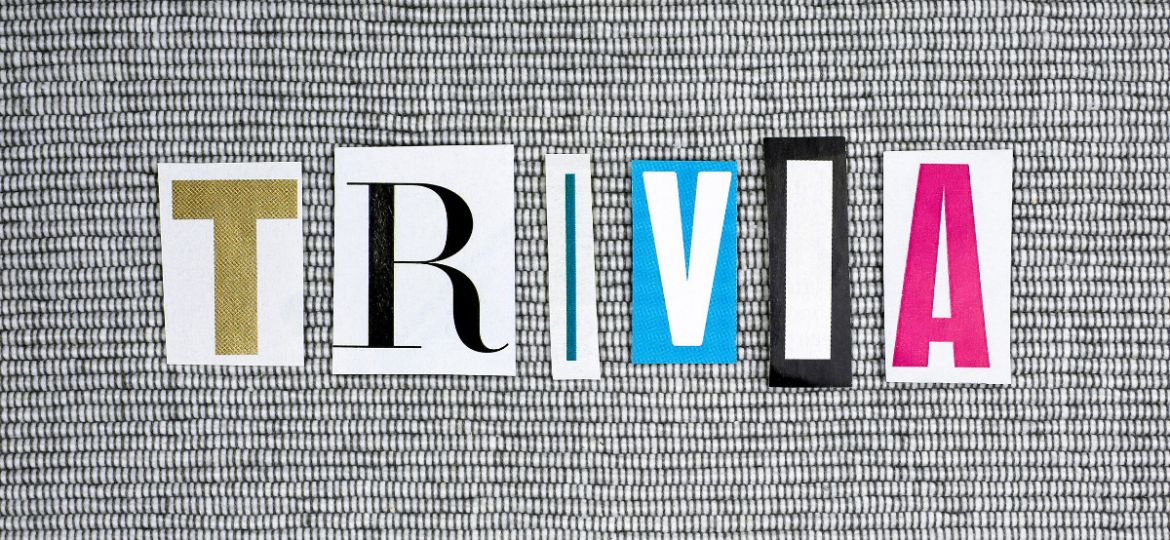 The coronavirus pandemic has forced companies across the globe to adopt the remote work environment as the new norm. A recent Gallup poll found that the percentage of U.S. employees who work from home doubled in just three short weeks, from 31% in mid-March to 62% in early April. 
Amid what many are referring to as a global work-from-home experiment, leaders of all levels, from managers to HR and C-level executives, are looking for fun ways to connect with their workforces and maintain morale in these times—times which have inspired some creative ideas on how to bond and socialize with teammates, virtually. 
At CareerArc, we've held virtual happy hours, polled our staff on our favorite Netflix binges, created and shared free custom Zoom backgrounds, and most recently hosted a memorable online trivia night complete with visual aids and multiple trivia rounds.
And now, you can request the complete kit and host the trivia night for your company by following the instructions and pointers below. 
Kudos: The creation of this kit was inspired by creative and talented teachers: Phil Goehle, Science Teacher, West Covina Unified School District, and Whitney Schiller, Neuro-Science Teacher, International Polytechnic High School. These trivia concepts were brought to CareerArc by our very own Growth Marketing Manager Shea Kadkhodaian and Senior Client Success Manager Lauren Anaya.
Host your virtual trivia night in 4 simple steps
Platforms used: Google Slides, Google Forms, your favorite virtual meeting platform
Estimated hours of play: 1.5 – 2 hours for all rounds included in the kit
Organizers and hosts needed: Ideally you will have two people: one to host the game and the other to tally the scores between each round. However, one person can perform both roles, but we advise to allot more time between rounds for scoring. 
Optional: Consider offering a small prize, like an e-gift card, to heighten the stakes
Step 1: Request the complete kit and make a copy of the contents on Google Drive
This kit includes everything you'll need to host and manage a live virtual trivia night, including a signup sheet, a score sheet, the slide presentation that will display the trivia questions and reveal the answers, the forms each player or team will use to submit their answers, and even a curated selection of classic memes placed on each slide because…well, memes go with everything, but they perfectly pair with random trivia. You can use this kit out of the box, or as a basis for you to create new trivia questions and formats.
Step 2: Prepare the trivia assets, designate the host and scorer, and invite your teammates
We've provided a deck for you that is already populated with trivia questions and answers, but feel free to adjust with your own trivia questions or create a completely new slide presentation.
Create a Google form for each round that your players or teams will use to fill out their answers. 
Have people sign up with their team names in advance so you can set up your scoring sheet in advance.
Designate one person to host the trivia night and ideally one person to score. If you don't have a second person to help out, you can also run the trivia night yourself by building in breaks for scoring after each round.

Step 3: Host your trivia game night!
How to play the game
Review the slide presentation doc titled "Trivia night: Game" which outlines the game instructions and guidelines on slides 2 and 3 and also houses all of the trivia questions and answers.
Hold a practice run
Designate your host and scorer and host a practice run with a teammate or two so that you can ensure the live event runs smoothly. 
Hosting pointers
Fire up your favorite virtual meeting platform and ask teammates to join.
Share your screen with your presentation to go through the questions.
Send the answer sheet (Google form) in the virtual meeting chat at the beginning of each round.
Go through each round of questions twice with a slight pause in between each question to allow players to think about the response and confer with each other (if playing on a team). You can go through the round more quickly on the second pass.
Scoring pointers
We included an answer key to make grading easier, but it's not required. 
Each player or team has the option to "double down" on their points for one of the rounds they choose, effectively doubling the number of points in that round. We included an option to "double down" on each round and instructed participants that it would only count for the first round for which they've used it. 
The Google Forms are set up to self-score, including recognizing common misspellings and typos. However, as people can be creative with their misspelled words, we recommend you review each player's or team's scores as they come in and adjust the score accordingly as needed. 
Step 4: Have fun and don't forget to take a group photo
Remember that it's not about hosting the game night flawlessly–sometimes the funniest moments come from misstated questions or the creative misspellings and wild guesses from participants. Enjoy and take a group photo to share with your team and on social media–and if you do share a commemorative pic on social, please tag us @careerarc so we know another team has shared the joy and laughs of another successful trivia game night.