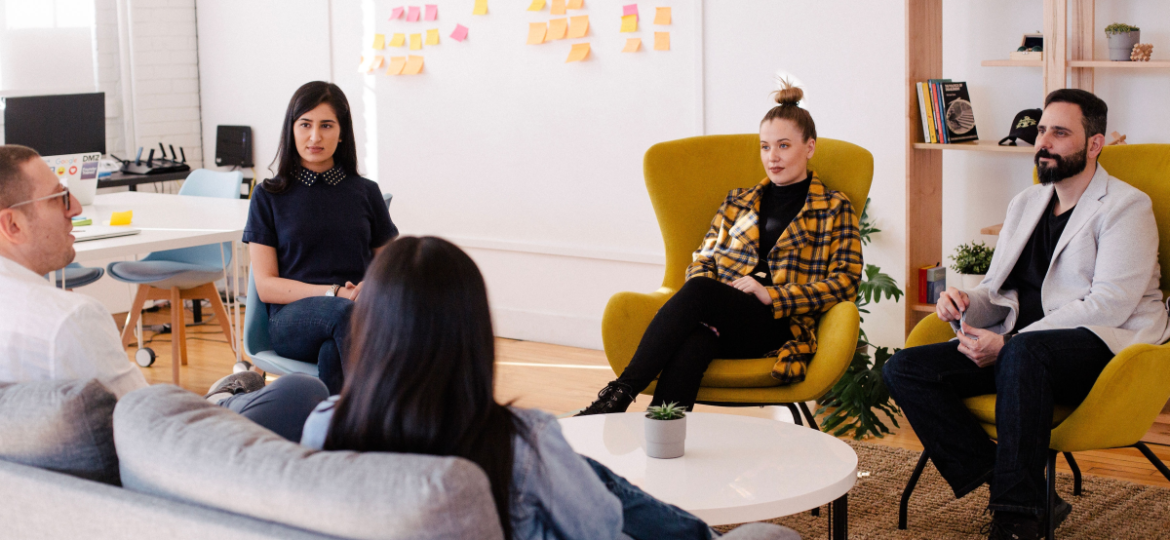 In today's competitive job market, having a positive employer brand is critical. Employer branding is your company's identity and what catches the attention of prospective employees. A strong employer brand should encompass characteristics like the organization's mission, values, work environment, benefits, and employee value proposition.
So what do you do if your current employer brand needs some help? We asked 12 employer branding experts across various industries for their advice on kicking a company's employer branding up a notch. Their solutions cover a range of topics that provides a holistic view of employer branding. 
Candidate experience
The management of your candidate experience is a leading indicator of the health of your employer brand. Job seekers observe the entire hiring process, from job description through final offer, to get a sense of whether your company is the right fit for them. Their experience also influences how they portray the company to their network of other prospective talent. Employer branding experts Shannon Smedstad and Marie Lo share their tips:
Tip 1. Shannon Smedstad, exaqueo, Senior Employer Brand Strategist
"Now is the time to shift the candidate experience mindset from company to candidates, from internal to external. When we start treating our candidates not as applications going through a process but as well-connected, well-informed consumers, we can begin to humanize and personalize the experience. This creates more positive candidate interactions which, in turn, impact your organization's reputation (or image) as an employer. That's a shift worth making."
Shannon Smedstad, Senior Employer Brand Strategist, exaqueo
Tip 2. Marie Lo, T-Mobile, Senior Employer Brand Manager
"Modern candidates act like consumers—they research companies, read employee reviews, and listen to their social networks when exploring new opportunities. Candidates touch about a dozen sources before deciding to apply. As such, we need to reach and engage them across a mix of touchpoints across paid, owned, earned, and social media channels. No longer is there a single touchpoint that serves as source of application or hire, but rather each touchpoint serves as a source of influence."
Marie Lo, Senior Employer Brand Manager, T-Mobile
Employer Review Sites
A major component of the candidate experience journey that cannot be ignored is review sites. Our 2017 Employer Branding Study found that only 1 in 5 candidates would apply to a 1-star rated company, while only 1 in 3 would apply to a 2-star company. Knowing how to present your company on these review sites is an essential part of building your employer brand.
Employer branding experts William Lawrence and Mark Hornung share their tips:
Tip 3. William Lawrence, INTTRA, Director of Global Talent Acquisition
"Today's graduates are more entrepreneurial and less interested in working for larger established companies. That in itself creates the need for companies to develop their talent attraction mechanisms through employer branding and social media. One of the best ways to do this is to create an enhanced employer profile page on Glassdoor. These days an incredible number of job seekers are turning to Glassdoor to get both an employer and employee perspective on a specific company. If you can create an appealing window into your company complete with an attractive employee value proposition, you'll go a long way in communicating your employer brand."
Tip 4. Mark Hornung, MBrandSF, Principal
"Instead of ignoring reviews on Glassdoor, Indeed, or other review sites, embrace them. Your responses show you care about what people think of your organization and humanize your employer brand. If someone leaves a negative review, gently and tactfully correct them if their allegations are untrue; if there is some validity, state what you're doing to improve and invite the reviewer to contact directly to resolve. Such transparency and honesty go a long way in building trust, which is a cornerstone of any employer brand."
Current Employees
You can't build a strong employer brand if you are not connected with your current employees. After all, they are the driving force of your employer brand every day, so knowing how your current workforce perceives your company will help you better communicate with them and prospective employees. If existing employees are satisfied with an enjoyable work culture, they will be more willing to actively participate in your company's employer branding and become employer brand ambassadors. Employer branding experts Noelle Holdsworth and Aaron Kraljev share their tips:
Tip 5. Noelle Holdsworth, T-Mobile, Employer Brand Manager
"Spend time getting to know employees across all your business lines. Invite them to focus groups, have coffee chats, join in on new hire orientations, and even ask to sit in on large team meetings. Once you better understand people's roles, various team dynamics, what sources of influence attracted them to your organization—and even a bit of their strategy—your talent attraction efforts will be more targeted and authentic."
Tip 6. Aaron Kraljev, Wells Fargo, VP of Employer Brand & Candidate Advocacy
"I get a lot of questions from employer brand professionals who are overwhelmed with where to start their efforts. I am a big proponent of leveraging our team members to tell our story. Branding ourselves from the inside out is a great way to take candidates behind the curtain and understand what it means to work for our company."
Transparency
Candidates want a real-world preview of the job before they apply, and a transparent employer brand gives them what they expect. This means not projecting a story of how you want to be perceived, but showing prospective candidates what you really are. Employer branding experts Charlotte Marshall and Linda Konop share their tips:
Tip 7. Charlotte Marshall, Danaher Corporation, Global Employer Brand Lead
"With my own eyes, time and time again, I've seen the impact a strong employer brand can make to an organization. In my experience, there are elements that create a clear separation between what good, great, and world-class employer branding look like.
Good: Usually, a defined employer brand is structured using brand pillars. These pillars help to define the makeup of the brand and group together the essential ingredients that make an organization unique. Usually, these pillars are underpinned and cross-checked with the values too.
Great: A great employer brand is authentic and believable enough for employees to agree that it's a fair representation of the best version of your organization on any given day. A great employer brand will be transparent enough to also acknowledge the more aspirational aspects but provide a genuine rationale and a narrative around the reality of today and the reality of tomorrow.
World-class: A world-class employer brand should also face the challenges and weaknesses of the organization. It will use purpose-told stories, underpinned by the brand pillars, to demonstrate how the organization intends to overcome adversities, challenges, and obstacles in the way of reaching the vision. These stories can help brands overcome their brand challenges."
Tip 8. Linda Konop, HCSC/BCBS of lL, MT, NM, OK & TX, Lead Social Media & Employer Brand Consultant
"The best employer brands are a true reflection of your existing people and culture because they give future employees the most accurate portrayal of what their experiences will be like at your company. Start by asking current employees to share anecdotes about their experiences and then incorporate those personal insights into your communications channels, such as videos or social media."
HR Technology
To remain competitive, modern HR professionals need to have the right tools in place for their employer brand shine through. The return on investment (ROI) of employer branding is a bit hard to track, but the right tech tools will help track and measure data tied to employer branding efforts. Employer branding experts Elliott Garlock and Megan Hodges share their tips:
Tip 9. Elliott Garlock, Wayfair, Head of Employer Branding 
"It's very important for companies to recognize that at its foundational level, the purpose of employer branding is to help recruiting organizations hire people. Period. All employer branding activities should be driven by the core understanding that you're not just telling stories for fun—you're telling stories to get people hired. With that goal in mind, the subjective creation of "quality content" isn't enough: you need an analytical system that can measure the efficacy of your branding campaigns and manage the performance of your media spend and content syndication. Without quantitative results indexing content performance to concrete metrics of brand awareness, interviews, applications, and hires, employer branding cannot serve its proper function." 
Tip 10. Megan Hodges, Staples, Recruitment Marketing Strategist
"To successfully build brand awareness, you must both survive and stay ahead of the trends by continuously innovating. Investing in a technology that supports efficiency and working smarter, not harder, is one of the ways to achieve this goal. Using a system or software that allows you to both develop a pipeline & nurture talent, as well as launch engaging, personalized, and more targeted email marketing campaigns, should be top-of-the-list. Job seekers are more likely to connect with your organization when they hear directly from existing employees sharing about their experiences. Email campaigns can provide a behind-the-scenes look into your culture, what you stand for, and the dynamic work your employees are doing. After each campaign, using analytics (highest number of opens, clicks, applicants, etc.) is key to learning more about your audience so you can continue to attract and engage the right talent for your business in the best way possible."
What makes you unique
Every company is unique, and your employer brand is your opportunity to show the world what it's like to be part of the team. To differentiate yourself, you need to specifically identify and promote what makes your company a special place to work. Employer branding experts Leigha Landry Wanczowski and Natalie Audelo share their tips:
Tip 11. Leigha Landry Wanczowski, Covance Americas Employer Brand Manager
"Do you know why some people thrive in your organization and others don't? Figuring out how to differentiate an employer can turn into a wild-goose chase if you are only open to a unicorn answer. In one of my previous roles, we honed in on the incredibly fast-paced environment. That doesn't seem unique on the surface, but it was a distinctive element that shaped the culture and career opportunities. Stop, watch, and listen, because the factors that will make or break people aren't always fancy. First figure out what's true. Then you can find your unique way of saying it."
Tip 12. Natalie Audelo, Toast, Employer Brand Manager
"The best advice I ever received about employer branding was 'humor or heart.' Your content has to elicit some emotional reaction. Saying 'we're hiring' or 'we have free snacks and a newly renovated office' just doesn't cut it. That's the equivalent of having a conversation about the weather—it's boring. What makes your company unique and quirky? Play on that."
As illustrated by our selection of employer branding experts, improving your company image requires ongoing work both externally and internally. CareerArc's social recruiting platform can help get your employer brand in front of both active and passive candidates. Schedule a demo to learn how we can help get your employer branding efforts off the ground.