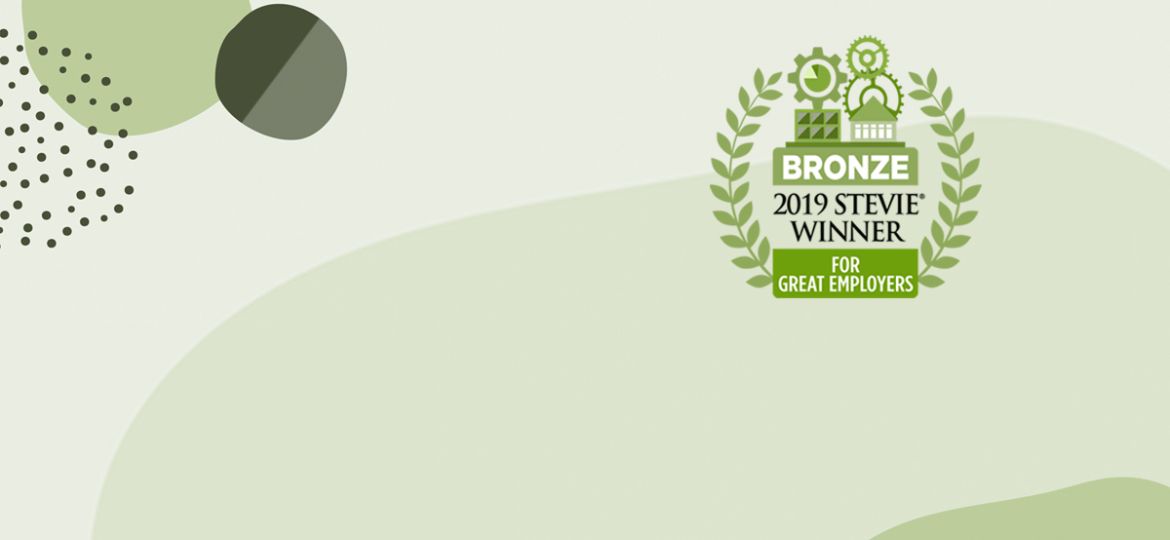 CareerArc was named the winner of a 2019 Bronze Stevie Award for Great Employers in the Talent Acquisition & Retention Solution Provider of the Year category. This is the second consecutive year CareerArc has been recognized in this prestigious international competition.
The Stevie Awards for Great Employers recognize the world's best employers and the human resources professionals, teams, achievements and HR-related products and suppliers who help to create and drive great places to work. Kevin Anderson, a Client Success Manager at CareerArc, accepted the award on the company's behalf at a gala banquet in New York, NY, on Sep. 20, 2019.
"Having been at CareerArc now for two years, one of my greatest rewards is getting to work directly with our clients, some who are in the room tonight, to amplify their employer brand on social media and be a partner in finding that perfect hire," said Anderson in his award acceptance speech. "I want to specifically thank you for your ambition. Your drive to help your company be the best version of itself inspires our company to continue to push the envelope and innovate."
More than 600 nominations from organizations from 24 nations were evaluated by professionals around the world in this year's competition. Stevie Award winners in the 35 Employer of the Year categories were determined by a combination of the ratings of professionals and the votes of the general public.
"This award speaks to the talent and commitment of all of CareerArc's team members," said Robin D. Richards, CareerArc's chairman and CEO. "Our amazing team is committed to delivering first-in-class HR solutions and personalized service to our clients every day. We're honored by this recognition, and will continue to innovate to make CareerArc—and our valuable clients—excellent employers."
CareerArc clients who also won Stevie Awards for Great Employers include Allianz, Deloitte, Panda Restaurant Group, and Sanofi. Visit our Clients Page for more information, and read their success stories to learn about our award-winning Client Success team. The full list of the 2019 Stevie Awards for Great Employers winners is available on the awards website.