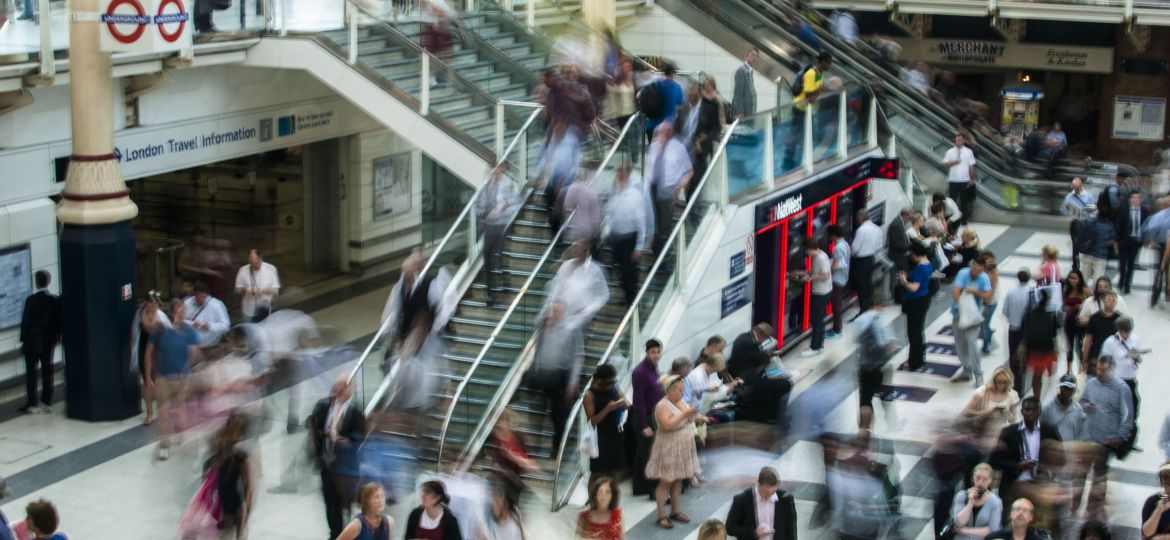 The latest employment data shows an economy in real recovery. Although this is great news for all, the numbers reveal a tightening labor market, adding pressure on hiring departments to meet increased demand for full- and part-time employees and manage a holiday hiring season poised to set records.
Here are 5 reasons why your job may have just gotten a lot harder:
Recruiting Difficulty Measured At a Four-Year High
"In September, for the fifth consecutive month, recruiting difficulty reached four-year highs." (Source: SHRM LINE Employment Report October for 2014)
SHRM's LINE Report measures many areas, one among them is difficulty in recruiting top-level talent, surveying 500 private-sector HR professionals from both the manufacturing and service sectors—the two sectors accounting for 90 percent of the private labor force.
Both sectors showed the following:

Strong hiring rates in October
Increased recruiting difficulty for the fourth straight year
Raised pay for new hires
Average Time-to-Fill is Now 26.5 Working Days, Its Highest in the Past 14 Years
In a recent ERE article, John Zappe reports:
"In August, it took an average of 26.5 working days (Mon-Sat) to fill a job, says the monthly Dice-DFH Vacancy Duration Measure… [T]he measure is now at its highest level in 14 years."
Employee Wages Are On the Rise
"Real growth in the private economy, excluding government, has been about 3%+ per annum… That's a pretty strong rate of growth…There's also been a substantive growth in average hourly wages [in the past three years]."  – Mark Zandi, chief economist of Moody's Analytics. Video | Infographic
Very positive news for workers, and the economy, but as the labor market tightens and as we continue to see a consistent rise in wages per quarter and year, hard-to-fill positions may not only take more time to satisfy, but become also more costly to secure.
Signs of a strong economy could also encourage a rise in consumer confidence, and surveys suggest the holidays may be coming early this year.
Seasonal Holiday Hire Head Count Could Top Numbers Unseen Since 1999
"U.S.-based retailers may hire more than 800,000 temporary staff for the first time since 1999…That would top last year's 786,200 hires." – Source: Bloomberg News

The NRF last stated that purchases this year could advance 4.1 percent to $617 billion in November and December. In comparison, last year's percent gain was only 3.1 percent, and the 10-year average is 2.9 percent.
Major retailers and parcel shipping companies are bracing for a record season; for example, UPS is set to top their 2013 estimated hire count by 73 percent, that's roughly  95,000 temporary jobs.
Highest Demand In Years for Q4 Full-Time AND Temporary Workers
"Our forecast for the 2014 fourth quarter follows recent trends, demonstrating growth and indicating another increase in demand for temporary workers, marking the 19thconsecutive quarter of year-over-year increases." – Greg Palmer, founder and managing director of G. Palmer & Associates, a California human capital advisory firm. (Source: ERE)
Workers employed by staffing firms now account for 2.1 percent of the total U.S. workforce, a historic high.


Related: 3 Ways Social Recruiting Helps You Survive Your Own Growth
Full-Time Talent In High-Demand, But Gainfully Employed Still Cautious of Quitting Current Job For New Opportunities
"The Bureau of Labor Statistics says job openings (as of August, the most recent month available) hit 4.4 million, the level seen before the recession. However, the number of workers quitting their job was 2.3 million, still significantly below the pre-recession rate." (Source: Fordyce Letter)
Good News is Still
Very

Good News

Despite the hiring challenges that come with adjusting to the fits and spurts of economic recovery, getting up and out of a recession will always prove a much better ride than the one we had going into one.
So as we all roll up our sleeves through a busy hiring season and new year, let's remember that this is the good part, and we have a lot of tools at our reach—like social recruiting—to aid in the new era of hiring.