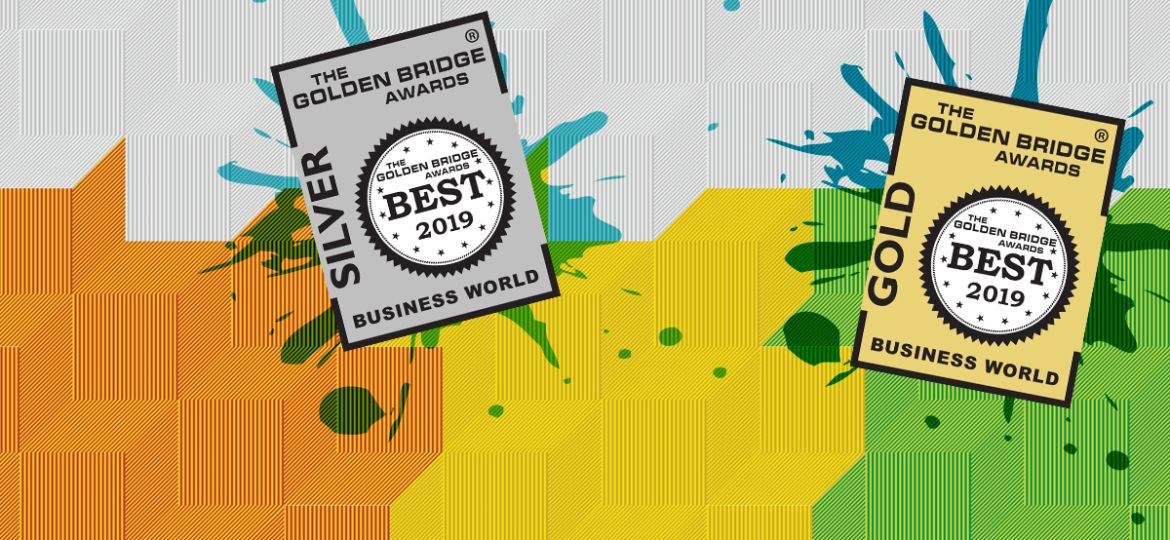 We're proud to announce that two of CareerArc's leaders received top honors from the 11th Annual 2019 Golden Bridge Business and Innovation Awards. Robin D. Richards, CareerArc's chairman and CEO, was named the gold winner for Maverick of the Year for companies with 11-2,499 employees. In addition, Yair Riemer, CareerArc's president of career transition services, was named the silver winner for Entrepreneur, Founder, or Partner of the Year in the Cloud Computing/SaaS/Internet category.
"This is an exciting time of growth for us at CareerArc, as we continue to innovate to give our clients the best tools to grow and shape their workforce," Richards said. "I'm honored to be named a winner by the Golden Bridge Awards for Maverick of the Year, which I consider a win for all the mavericks at CareerArc who are redefining the future of HR."
The Golden Bridge Awards is an annual industry and peer recognition program that celebrates business achievements and innovations. More than 160 judges from a broad spectrum of industry voices from around the world participated in selecting the finalists and winners.
This is the third year CareerArc has been recognized by the awards. Previously, CareerArc was named the gold winner in categories: Best New HR Product & Service for CareerArc 2.0 and Best HR Technology for CareerArc Candidate Care.
"Entrepreneurial success is never a solo endeavor," said Riemer. "I'm very grateful to the CareerArc team for holding to our collective vision for the company's future with passion and drive, and thankful to the Golden Bridge Award judges for recognizing our collaborative efforts with this prestigious award."
Richards and Riemer will be honored at the Golden Bridge Awards Red Carpet Ceremony in San Francisco on Oct. 28, 2019. Visit our About page to read more about CareerArc's leadership team, and learn more about CareerArc's award-winning social recruiting and candidate care solutions. The full list of the 2019 Golden Bridge Awards winners is available on the awards website.