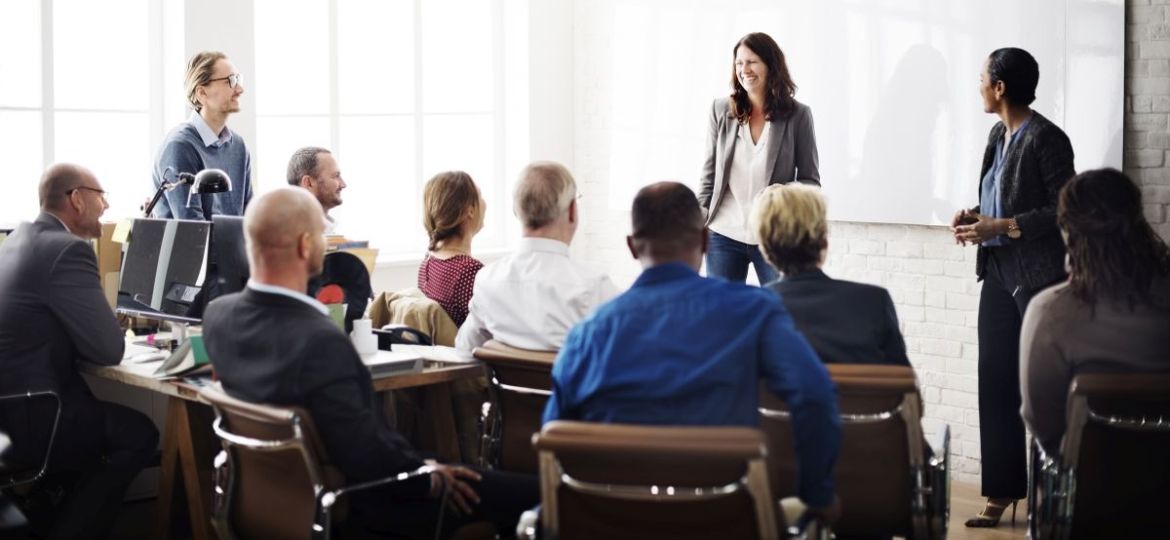 Talent is Evolving, Are You? Time for a Staff Retention Mindset
Technology and culture changes all the time, and you need to be on top of new techniques and tactics in order to stay relevant in the human resources industry. But how often do you look at your approach to different issues including staff retention?
One of the biggest challenges HR professionals face is looking at the larger picture and considering the ideas they may have about hiring, culture, staff retention and more. It is always smart to stop and take stock of the way you do things and see if there is room for improvement.
Steve Brown, VP of HR at LaRosa's, recently gave a presentation for CareerArc called "Talent is Evolving, Are You?" Brown is the author of the book "HR on Purpose" and he manages the HR Net professional network. He also serves as a member of the SHRM Board of Directors and has over 30 years of experience working in the human resources industry. The webinar discussed how human resource professionals can adopt a staff retention mindset and abandon more transactional approaches to the employee relationship.
Watch the webinar here: How to Adopt a Staff Retention Mindset. Talent is Evolving, Are You?
Let's take a closer look at this CareerArc #talkHR webinar by starting with some highlights from the talk.
Disclaimer: There is No Silver Bullet
The biggest thing to remember about human resources and the approaches you may use as a professional in that industry is that there is no silver bullet. What works for you may not work for someone else and vice versa. Rather than look at the issues and techniques that Brown discusses as a roadmap to success, try to look at what is most applicable and relevant to your situation.
One of the challenges of the HR industry is the constant struggle to attract and maintain talent in an organization. However, when you are just transactionally filling positions or simply satisfying deadlines, you are missing out on a great opportunity. You, as an HR professional, are not an "order taker." You have the ability to add talent to your organization on purpose.
Webinar Poll: Do You Often Feel Like an Order Taker Rather Than a Strategic Partner?
Strongly Agree: 14.9%
Agree: 47.9%
Neutral: 16.9%
Disagree: 15.5%
Strongly Disagree: 3.7%
Not Applicable: 1.1%
The problem with characterizing yourself as an order taker is that it is not a practical approach.
"If your talent process is transactional, you are not bringing talent into your organization." – Steve Brown
While you may need to satisfy deadlines, time is not your enemy. When you focus too much on meeting those time demands, you are more likely to "plug holes" and settle on a candidate instead of selecting a person who is genuinely a good fit for the position. That approach doesn't serve your company or the candidate well.
While the pace is never going to slow down and you will always experience pressure from hiring executives and managers, you can improve staff retention and productivity by changing your approach.
The High Potential Myth
As HR professionals, we focus so much on finding talent that we miss the promising people who are at our companies every day. That does not mean that you should or have the ability to focus on everyone, but you should take the time to identify professionals who will grow and add exponential value to your company over time.
Webinar Poll: Does your Company Identify People Who are High Potentials?
Identifying high-potential employees can be dangerous if you simultaneously put all of your eggs in one basket and overlook employees who deserve a chance to step up. There are great people at every level of the organization, so don't miss those individuals who are lower on the totem pole.
"Everybody has talent. It's just a matter of moving around until you've discovered what it is." – George Lucas
Automatically targeting a high-charisma individual and tagging that person as a future manager or executive isn't a good idea because sometimes the performance just isn't there. This is where business analytics helps. Instead, look at the organization as a whole and identify employees who objectively perform well (e.g., low departmental turnover, a high percentage of repeat customers).
It's Time to Look at Things Differently
To be effective in human resources, you have to forget about the "box" and focus on people. How well a person fits into your culture, the reasoning they use to make decisions, how they handle awkward situations, and the unique mix that makes that person who they are.
Too often, HR professionals focus on their pain point instead of the needs of the company. For instance, a pizza place may only focus on availability—and that's a mistake. When you do that, you set the stage to simply fill a box rather than fulfill a role in a way that will add value to your company. Instead, consider character, culture, and behavioral interviewing questions first, and then see if that person can meet your pain points. This approach changes the conversation from a transaction to the start of a meaningful relationship with your company.
HR is the Business of Building Phenomenal Careers
Talent is when people bring their strengths in defined roles to help you succeed. As an HR professional, you aren't just responsible for filling positions—you are responsible for hiring people for an entire career at your organization. Ideally, you want to make sure that the "talent" you hire will add value throughout their tenure.
You can encourage that by making your company as attractive as possible, getting good people in the door, having great onboarding, training people effectively, and promoting culture and diversity.
Webinar Poll: Do You Have a Diversity Program in Place?
Diversity is a fact, not a program. While you do want to comply with regulations and ethics in your hiring practices, ultimately, we are diverse because we are people
Webinar Poll: Do You Hire for Culture Fit?
Culture fit is tied together with diversity. They are not separate—they build upon each other. These two components should be at the forefront of your business.
Talent As a Moving Kaleidoscope
Talent is a kaleidoscope—it is always changing. When a person is added to your organization, the talent kaleidoscope changes. When a person is promoted your organization, the talent kaleidoscope changes again. And when a person leaves your organization, the talent kaleidoscope changes yet again. Add the colors and shapes that you need so that your organization as a whole can be as full and rich as possible.
In HR, your job is not potential—it is performance. Each employee's full talent can show up as you help them develop and allow them to perform. Teach your people not just how to do their jobs but how to do it well, and you will see a difference. You will find more people within your organization to promote. In turn, you will be able to focus less on filling the functional demands of each role and more on helping your hires develop into the most effective versions of themselves. As they grow, their value to your organization will also increase.
Addressing Turnover
Don't focus on hiring people who will stay with your organization for 20 years, but look at how each candidate can help you as long as they are there. Try to figure out how you can help each hire perform their best while you have them.
Webinar Poll: Is Achieving Low Turnover a Company-Wide Goal at your Organization?
Webinar Poll: At your Organization, is Staff Retention a Higher Priority This Year Than Last Year?
Yes: 55.4%
No: 8.2%
About the Same: 36.4%
Instead, shift your focus to staff retention instead of turnover. Ask yourself why people are choosing to stay at your company rather than why they are leaving. Come at the problem from a positive angle over a negative one. Turnover is not always a bad thing. When you put your efforts into retention, you will figure out how to keep your employees.
Be Authentic
To build staff retention, it's important to take the time to make connections and see how your hires are doing, check in, and help them want to be part of your organization.
Staff retention really comes down to being authentic as a human resources person and encouraging authenticity among your hires. You want to do things on purpose and with purpose. Help your hires be "filled to capacity." It will help make your organization a better place and encourage those people to give their best performance.
Like this webinar? Make sure to visit our events page often to register for upcoming webinars.