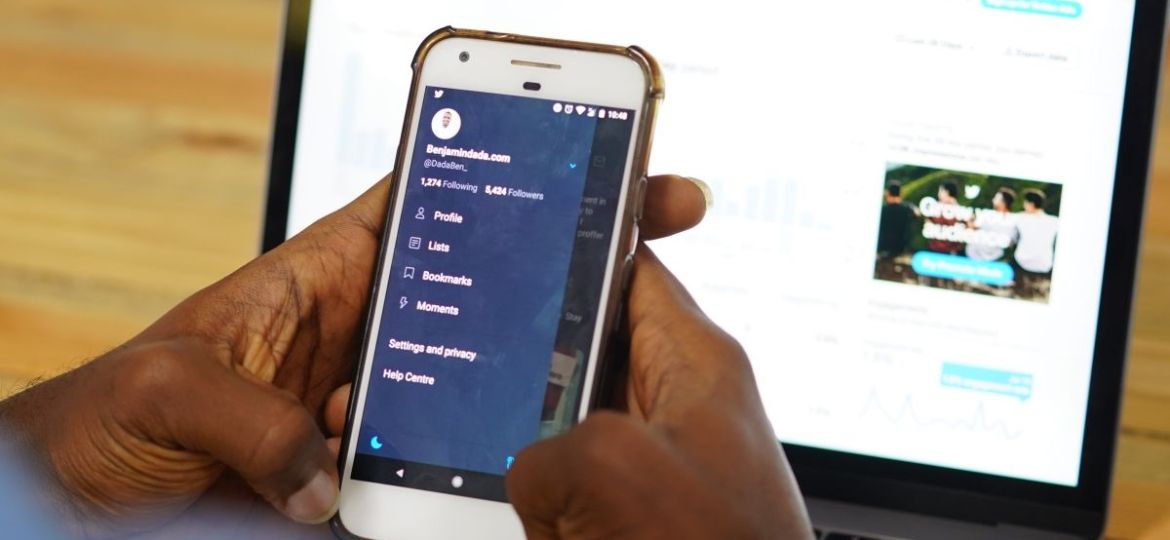 Finding the best talent in your field can be a daunting task, and the market doesn't always readily supply job seekers skilled in the areas you need. That's why social media recruitment has been steadily growing in importance . That's right – Facebook, Twitter, LinkedIn, Instagram, and other social media platforms can be very effective tools for recruiting and sourcing talent.
Adweek reported that 92% of recruiters use social media sites to track down the best potential candidate for job openings, and the percentage of companies that use social media to find new hires grew from 82% in 2010 to 92% in 2015. A social media recruiting strategy can come in super handy when you're trying to identify and engage with top job candidates in your field.
What Is Social Media Recruitment?
Social media recruitment (a.k.a. "social recruiting") is the practice of leveraging social media to find, identify, and engage with talent on social sites. It allows companies to reach potential candidates where they spend the most time online. Companies can use social media platforms as a talent database, job board and employer branding tool.
Using social media for recruitment is effective because it allows businesses to identify, attract, engage and hire both active and passive candidates. It's a great way to connect with candidates who may not be actively spending time on job boards.
Your social media page is a great place to showcase company culture and interact with potential candidates. No wonder only 4% of recruiters don't use social media in their recruiting process.
What channels are used for recruiting through social media?
Recruiters most commonly use LinkedIn, Facebook and Twitter.
Not sure how to get started? Here are six tips for launching your social recruiting strategy.
6 Social Media Recruitment Tips
1. Establish Your Social Media Presence
Before you go looking for job seekers on social media, make sure your branded company pages and profile pages are up to date, visually appealing and showcases your employer brand. If you want to impress candidates, ensure your pages effectively present your company and corporate values. Today's job seekers are looking for companies that foster a positive culture, and social media is a powerful vehicle through which to showcase that strength. By being active online and establishing yourself as an authority in your industry, your employer brand can attract more qualified talent.
2. Use Live Video
Social media platforms like Instagram, Snapchat, or Periscope give you amazing opportunities to engage with an audience of potential candidates and professionals in your industry. Through these platforms, you can enable live streaming with audience participation. You can easily hold Q&A sessions or feature videos that show a glimpse of your company's culture. A well-made "behind-the-scenes" video of your company and employees allows candidates to envision a day in the life at your workplace.
3. Take Advantage of LinkedIn Groups
Create a LinkedIn company page if you haven't already. Statistics suggest that 87 percent of recruiters use LinkedIn, making it one of the top social networks for finding skilled candidates today. One of the best ways to have your LinkedIn profile pop is to craft a standout profile headline. You can even include a hiring announcement within the headline that allows for a maximum of 120 characters.
Another way to draw attention to your brand and leverage opportunities on LinkedIn is to participate in LinkedIn groups, which are specialized communities that attract experts in specific fields. Find groups relevant to your industry and stay engaged.– You can also post jobs in LinkedIn Groups for free, increasing the likelihood of each post reaching your ideal candidate, as well as influencers who are connected to talent.
4. Use the Right Hashtags
Hashtags have many purposes, but primarily they are used to connect the conversations that occur on social media platforms. Hashtags can increase the visibility of your posts on on social media since your posts become part of the ongoing conversations that are linked to that hashtag. However, before you use a hashtag you post, you must researcheach hashtag your considering to confirm that the content being shared on that hashtag is one you can and would like to have associated with your brand.
Look for the Twitter, Facebook or Instagram hashtags that appeal to job seekers. Narrow hashtags down even further to make them more relevant to your industry, or even create your own hashtag. Anytime you share posts with meaningful content or job openings, be sure to use hashtags to get more visibility.
5. Connect With the Right People
Forge social media connections that are relevant to your community and your business. One way to attract the right followers to your page is by tailoring your online profile and content to appeal to industry experts and potential candidates in the field. The right mix of content and engagement on your page can foster a community to form around your brand.
You can reinforce the ties in your talent community by exchanging direct messages. Create personalized, authentic messages introducing yourself and inviting them to follow your page, find and follow you on another social network, or even tell them about a relevant job opening. . You should also follow others. Following leaders and influencers in your industry also gives you access to trending ideas and news that can come in handy when you are creating content to attract job seekers.
6. View Candidate Profiles
Hiring candidates on social media is not just about publishing content and crafting a positive employer brand, but it's also about understanding where candidates hang out and learning more about them as people and professionals. Social listening can be a highly effective way to find culture-fit candidates. Look for job seekers who have a polished, professional social media presence. By skimming profiles, you can learn about candidates' work history, values and professional background to see if their goals align with those of your company.
Social media recruitment is a powerful way to identify and attract top talent for your open positions. Spend time developing a quality online presence that is engages through interesting and relevant content. By going beyond the job boards, you can reach passive candidates who may not be actively looking, but interested nonetheless. The more appealing your company is to prospective employees, the more likely you'll be able to build a deep talent pool that will help your business succeed. Get A Free Demo of CareerArc's Social Recruiting Platform today.