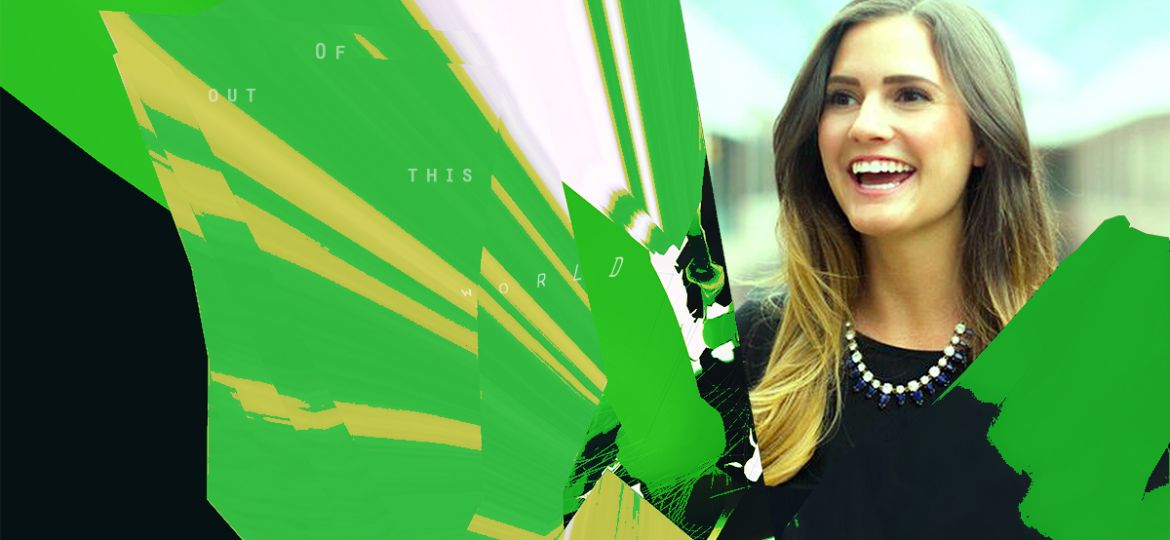 Before there was a global employer branding team at Hubspot under People Operations, there was an employer branding team of one sitting under HubSpot Product: Hannah Fleishman. Formerly a media specialist in the HubSpot marketing department, Fleishman was brought over to the Product team to solve a critical hiring challenge. In our conversation, Hannah walks me through her career, how employer branding got started at HubSpot, and how employer branding grew into a mini-marketing team that supports all of HubSpot's employer brand globally.

Now let's get to know Hannah Fleishman, HubSpot's senior manager of employer brand.

To start off, how did employer branding originate at HubSpot?

I would say that employer branding has been part of HubSpot's DNA since the very beginning, even if we weren't doing it proactively or didn't have a structured employer branding team. Our inbound marketing roots and culture-first philosophy made employer branding come somewhat naturally. An example is our Culture Code. Our co-founder Dharmesh published HubSpot's Culture Code about seven years ago, and it's one of the top reasons candidates say they want to work at HubSpot today. However, he published that more as a commitment to our customers and a way to help align our employees as we were growing, not as a recruiting tool—but today it has 4M views and is our best piece of employer branding.

And what about you—how did you get started in employer branding?

I never considered a career in employer brand but I think most people who work in it probably haven't because it's a relatively new discipline. I was on HubSpot's marketing team for about two and a half years doing general marketing work like content creation for the HubSpot marketing blog, and then I moved over to a more formal PR and media relations role which I did up until a little bit after HubSpot went public. Then that's when I transitioned into more of an employer brand role. HubSpot began to grow quickly, and globally, and we recognized a need for proactive marketing of why you should join our team.

Why is it that HubSpot's employer branding first focused on Product?
Five-ish years ago, we were facing really big hiring challenges on the engineering side, particularly at the top of the funnel. Engineers could Google, "Why should I work at HubSpot?" and they weren't going to find anything really specific to our product development. If you were a marketer or media salesperson, you had heard of HubSpot and you had maybe heard that it was a great place to work. But if you were a developer at the time, you didn't know what HubSpot was at all—let alone why you should build product there. We realized there was a disconnect in the breadth of the recruiting we were trying to do at the time with what our brand was specifically to developers.

Given how important engineering hiring was for business at the time, they asked for my help in building the brand. I did a few pieces of content for them and they ended up asking me to come on their team full-time to do employer branding.

So having transitioned from marketing to employer branding, did you discover any significant differences between the two?

Yes, definitely. When I started the employer brand team at HubSpot, we weren't called employer brand—we were called the inbound recruiting team and that was very intentional. There was a big perception internally that our inbound recruiting funnel was very similar to our marketing team funnel. In reality, the decision-making process for picking a new job or applying for a new job is actually really different than buying software.

One example of that is, if someone signs up for a demo of your product, your marketing team considers that as a qualified lead—someone your sales team should call and try to sell your product to. But when we try to apply that to recruiting and say that a qualified lead is someone who applies to HubSpot, we discover that inbound applicant funnel to be very low-converting. We're lucky that so many people apply to work at HubSpot. The challenge is not everyone that applies for those jobs is going to be qualified right then and there to do that job, and we're noticing that as more of a trend. So I think there are a lot of things that we have to challenge our assumptions about on inbound marketing that don't actually directly apply to inbound recruiting or employer branding.

So how do you go about solving that problem and making sure you're funneling quality applicants to recruiters?

We're currently trying to figure that out, but I think it starts with experimentation and not being afraid to take risks. I partner closely with recruiting leadership to identify gaps in our employer brand that could help them in hiring for more senior positions, for example, or for new skills we need, like languages. But experiments are only valuable if you have data. That's why we're doing a lot of work now with our Recruiting Ops team to make sure we're tracking and measuring the impact of our top-of-the-funnel efforts. If we can understand what's working and what's not, then we have a better shot at doing work that makes our recruiters' lives, in some small way, easier.

There was a big perception internally that our inbound recruiting funnel was very similar to our marketing team funnel. In reality, the decision making process for picking a new job or applying for a new job is actually really different than buying software.

Hannah Fleishman, senior manager of employer brand, HubSpot

That's great. Okay, since CareerArc is a social recruiting company, I'm curious to know how social media has played a role in your employer branding efforts.

Social media has played a massive role in our ability to not only build our employer brand quickly but also authentically. When I was running the employer brand team on my own, I didn't have the bandwidth as a team of one to manage social channels with the attention that I think they would have deserved. We waited until my team grew a bit to actually launch HubSpot Life on Instagram, Facebook, Twitter, and YouTube. Now, our Instagram channel has over 19,000 followers and our Facebook page has over 3,500 followers so those channels have been really fast-growing.

But more importantly, social media is just a really valuable way for us to be more transparent about our culture. We often put those social channels in the hands of the employees through things like employee takeovers and Facebook Live, and just focus on that lo-fi content and not overengineer it. Those channels are a chance to be ourselves and give candidates a real inside view into what HubSpot is like.

Another thing that's really cool about our HubSpot Life channels is they're a great resource for candidates. A couple of years ago, if a recruiter said, "Hey, we keep getting this question from candidates about what flexibility actually means at HubSpot," our answer would've been to write a blog post about it. That takes a lot of time and you're not sure if everyone will read it—it's also not the most visual. Now that we have our social channels, we can create videos, share them, and actually show them what it looks like.

That's fantastic. And what about current employees? As you're displaying employer branding on social, do you find that it's having any effect on your culture internally?

Yeah, something about HubSpot Life that's been an added benefit is that employees also love following along, especially now that we're a 3,000 person company with employees all over the world. It's actually a great way on social for people to stay in the loop with what's going on in different offices or remotely. Lately, we are actually hearing a lot more people say, "Oh, my dad follows along. He loves to see where I work and get an inside view into what HubSpot's like." We just love that. That's a huge sign of success, metrics aside. We really initially launched these social channels as a tool for candidates and give them an inside view, but employees are now feeling proud to use HubSpot Life. That is a great sign that you're building a brand that's strong enough that someone wants to share it with their families.

Definitely. I know when I post something online, that first like is always my mom!

I know! When I was a teenager I didn't love that, but now I'm like, "Yes mom, please give me that first like!"

Exactly. Now, in closing, it's no secret that there are rumblings of an impending recession. With all the great employer branding that you are doing at HubSpot, how do you think about employer branding when, say, in a few years it may no longer be a candidate-driven market?

That's an interesting question. People assume that in a recession, the competition for top talent decreases—that's not necessarily the case. If anything, it may increase given that people will be more risk-averse in applying for roles. From an employer brand perspective, it's a valuable tool for companies if other forms of compensation (such as equity) decrease in value or a company's limited by budget. Because it's a great way to create a compelling narrative for "why X company?" that falls outside of traditional perceptions of value. Every global recession to date has been followed by a great recovery, and with recruiting you can't turn the faucet on and off with regard to candidate funnels. So employer brand consistency is critical to ensuring that if and when hiring accelerates you have a good brand to help set you up for success.