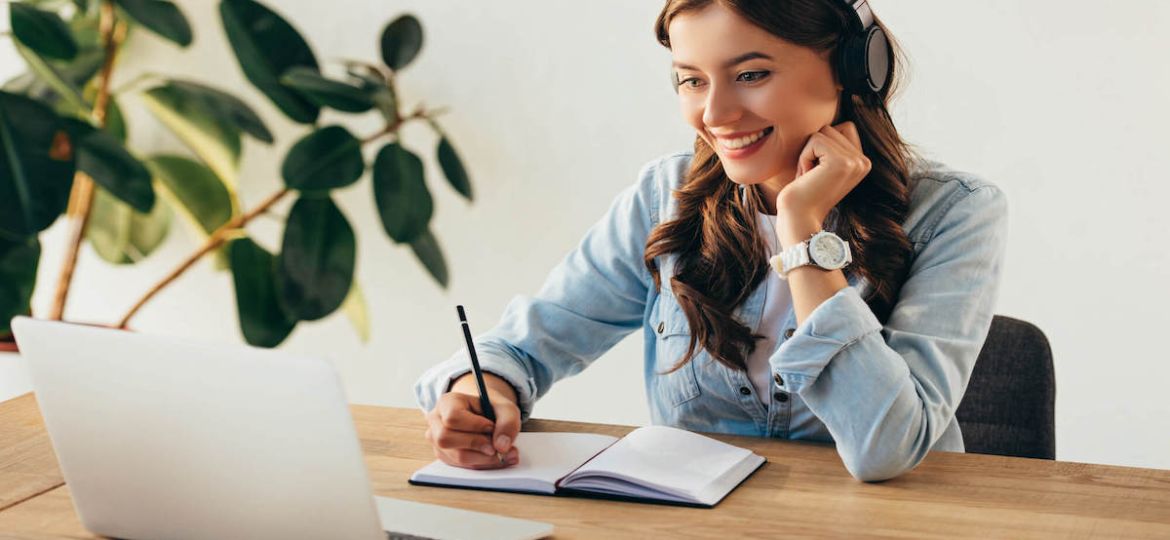 Have you ever had to hire a tough, specialized role? Are you looking to connect with talent faster and on a more personal level? See how virtual events in the form of recruiting webinars are playing a role in sourcing today's top talent.
Recruiting and HR professionals tuned into our "Webinars: The New, Overlooked Talent Strategy?" webinar, hosted by Madeline Mann (@themadelinemann), creator of the popular "Self Made Millennial" YouTube Channel, author, and lead of talent development at Inspire, an LA based clean energy company. And yes, we know a webinar about webinars is a bit meta!
To help recap this latest CareerArc #talkHR webinar, we've outlined why you should utilize recruiting webinars as a part of your staffing strategy as well as useful tactics to ensure your efforts are successful.
Watch the webinar >> Webinars: The New, Overlooked Talent Strategy?
Why use webinars for recruiting?
While most HR pros know about webinars, it is still considered rare to employ them as a part of a recruitment strategy—in fact close to 70% of the audience that tuned in hadn't considered using them before. Recruiting webinars can give you an advantage in today's competitive hiring market place by helping you reach active and passive candidates right from your office. Further, webinars can offer a value first approach and help establish and build upon relationships with top talent in specialized roles.
• You can target specific skills and areas of interest with recruiting webinars.
• Webinars can enhance potential candidates lives with a value first approach.
• You can make a warm introduction and encourage brand recognition within specific communities with webinars.
• Webinars can help you reach candidates on a global level.
How to determine a topic
When deciding on a topic or series, think about the open position that you are looking to fill. Ask yourself, "Who am I looking to hire?" It's best to keep the topic niche and specific to the skills of the open position.
Take this webinar's title for example:
More people would have possibly tuned into the general option—but the actual presentation would have only served a small portion of that large audience. Keeping the idea appropriate for a targeted group can result in a more engaged audience.
Quick Topic Tips
• Use the "skills" section on a job description as inspiration.
• Poll people in similar positions and ask them what they would like to learn more about; try to avoid working in a silo when establishing topics.
• Look to industry trends and new tools.
• Propose new topics at the end of a webinar and have the audience vote for the next one.
• Look where people live on the internet, like within certain Reddit threads and Facebook groups, and ask them questions to see what they find interesting.
• Resume writing and career building are always good general topics if you aren't hiring for a specialized role.
How do you promote recruiting webinars?
You'll want to make the most of your efforts by planning on promoting your webinar starting about a month out and then ramping up about a week or two from your live date. You can use social media analytics, like Facebook Insights, to target key demographics for posts or ads you plan to run. And you could also consider using a scheduling tool to plan out posts over the course of the weeks leading up to your virtual event. Consider collaborating with planned speakers or contributors. Look into touting your event within their company newsletters or find other newsletter providers that resonate with your audience.
Webinar setup tips
While there isn't a magic timeslot, presenters have seen good success when they schedule recruiting webinars on Wednesdays or Thursdays between 11 a.m.-1 p.m. PST and 2 p.m.-4 p.m. EST. Here are some other setup tips to keep in mind:
• Pick a good webinar software.
• Invest in a microphone; good audio is crucial and computer microphones can be unreliable.
• Have your camera on and at eye-level to help establish that personal connection.
• Plan a dress rehearsal so you can utilize feedback and adjust your presentation accordingly.
• Be ready 30 minutes before your go-live time; technology can be tricky so it's best to have a buffer.
Key content elements to include
Like any good presentation, you'll want to start your recruiting webinar with a warm introduction. Try to focus on relating with your audience instead of acting as an expert or an authority. Tell stories and share real-life examples in place of selling an idea or your brand. And keep your audience engaged by asking questions and sharing polls. Be sure to include a call to action at the end. You can share what roles you are hiring for, direct the audience to a live chat space, invite them to a meetup at your office, or have them sign up for a newsletter. All of these options will allow for future touchpoints and connections.
What to do after your webinar
Typically, you'll see fewer responses and connections the longer you wait to engage with your audience after a webinar. So, try to send a survey during the presentation or right after the webinar. You'll also want to send out a recap or any slides to the audience list. Also consider prompting participants to join your newsletter. You might want to look up individuals who attended and send a personalized message from yourself or the hiring manager. If you targeted local candidates, you can invite them to an event at your office. Another great way to make the most of your webinar is to put a link to it within the job description you were looking to fill. And you could share the link on your company's career page or YouTube.
Recruiting webinars can help you establish your brand as a trusted source for industry information. And once engaged communities come to you for answers, they may find themselves thinking, "Hey, I want to work for them."
Interested in learning more about recruiting webinars? CareerArc has a resource library has more information! Watch the full presentation now, "Webinars: The New, Overlooked Talent Strategy?" and learn more about social recruiting to better support all of your hiring strategies with our Social Recruiting 101 webinar.