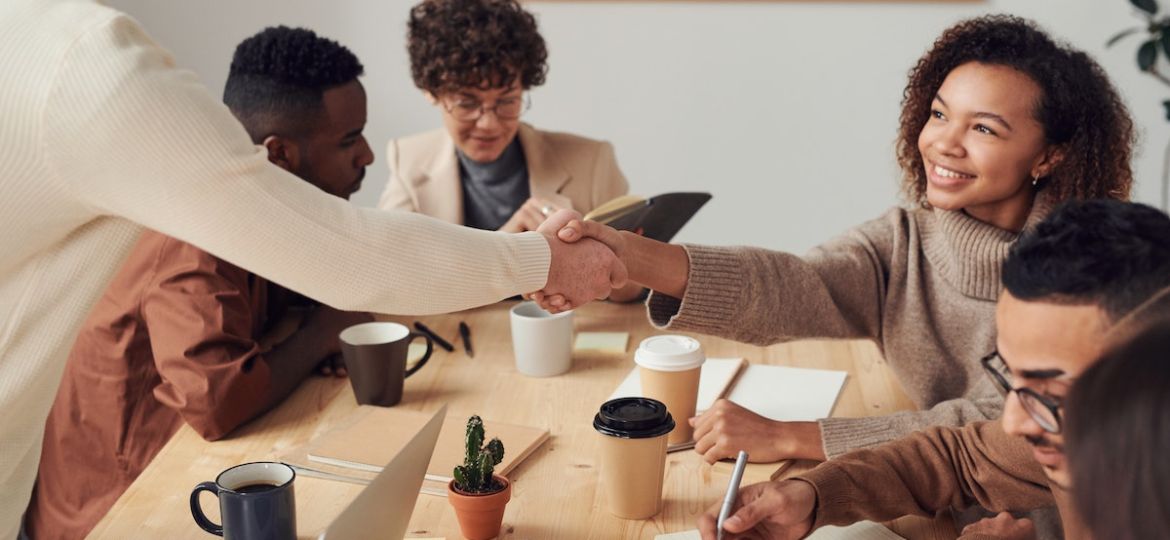 On March 22, we were ready to hit "publish" on a piece about the standout qualities of the top 20 companies on Glassdoor's list. However, as the HR landscape suddenly changed, we decided to reach back out to these top employee-driven companies to see how each has responded to the coronavirus crisis and how they are carrying forward their employer brand values in the midst of a pandemic.
When Glassdoor released their 2020 Best Places to Work list in December of last year, the world was a much different place. Unemployment rate was historically low, there were more job openings in the market than qualified candidates, and the war for talent was at an all-time high—in other words, COVID-19 had yet to hit the U.S. (and create the seismic shock waves felt throughout its workforce). Now, companies are met with an once-in-a-generation opportunity to demonstrate what their company values are really made of and that they stand by their words—through the good times and the bad.
Below is a rare look at how HR leaders at this year's best places to work have approached (and adjusted) initiatives around employee benefits, work-life balance, employee development, and diversity & inclusion— before COVID-19 and in the thick of it.
Employee Benefits
The best companies don't just view benefits as an attraction tool—they view benefits as a fundamental way to care for employees. And as employee needs change along with current events, the most attuned companies adjust accordingly. MoneySolver (#14, Top Small & Medium) and 15Five (#3, Top Small & Medium) share how they approach employee benefits through thick and thin.
Suzanne Giddens, VP, Chief People Officer, MoneySolver
Before COVID-19:
"Our employees matter, so we take employee benefits seriously. Along with the typical benefits of medical, vision, and disability, we offer free dental and life insurance. Employees can also get up to 5 percent of their salary matched in our 401(k) plan. Our leave and paid time off policies show just how important work-life balance is to us. We offer unlimited time off for salaried employees and competitive PTO plans for hourly employees. Employees have flexible schedule options and paid parental leave. We strongly encourage all employees to give back to our community by giving them PTO for community service and partnering with local organizations."
During COVID-19:
"In these turbulent times, we have been working with our employees to maintain work-life balance and accommodate their families' unique situations. While we already offered flexible scheduling options, we've expanded upon our definition of flexibility. Now, many of our positions can work from home, even if they were traditionally office-based roles. We have always taken employee benefits seriously even before the Coronavirus crisis, including generous paid leave policies and medical benefits."
Heidi Collins, VP of People Operations, 15Five
Before COVID-19:
"Beyond exceptional health insurance, 15Five offers flexible time off, company retreats, 16 weeks of parental leave for either parent, a birthday stipend for personal/professional growth, gym membership stipend, and funding for ongoing learning and development. We've also partnered with Zestful to deliver virtual debit cards to every employee, which will have $90 added every month ($70/month goes towards approved health and wellness expenses and $240/year goes towards approved learning and development expenses). These funds can be used for your monthly gym membership, a relaxing massage, therapy sessions, personal development books and/or classes, and in any additional way you personally connect with health and personal growth. Additionally, all 15Fivers are provided a subscription to meditation.live, a wellness app that offers meditation and movement classes, courses, workshops, and panels in a live and interactive setting. After downloading the app, they immediately have access to hundreds of live classes, ranging from 5 – 60 minutes."
During COVID-19:
"During COVID-19, we understand that most 15Five caregivers are dealing with school closures and childcare challenges whilst also trying to juggle their work responsibilities and deliverables. In an effort to provide as much flexibility as needed, we've rolled out a variety of accommodations for parents and caregivers. Here's a link to our team memo in case anyone out there is in need of ideas."
Work-Life Balance
According to a 2017 employee benefits study conducted by content marketing agency Fractl, one of the most sought-after benefits by employees after health insurance is a flexible schedule. Now with the added precautions of COVID-19 and massive school/daycare closures, a healthy work-life balance is needed more than ever. VIPKid (#9, Top Large) and BambooHR (#5, Top Small & Medium) share how they've accommodated employee needs before the crisis, and even more so now during this time of need.
Kevyn Klein, Global Director of Community, VIPKid
Before COVID-19:
"At VIPKid we believe in inspiring and empowering every child for the future no matter where you are. We champion a "teacher first" approach to decision making, which has helped us nurture a passionate community of online teachers. In particular, the ability to teach from anywhere and set their own schedule gives individuals the flexibility to determine their ideal work-life balance."
During COVID-19:
"During these unprecedented times, we've seen the utility of online education more than ever, not only for students on the platform, but also for the educators teaching on it. The ability for teachers on the platform to teach from anywhere and set their own schedule gives individuals the flexibility to determine their ideal work-life balance, which has been especially important in the ever-evolving environment of a pandemic." 
Before COVID-19:
"Quality of life (QOL)—which focuses on how to improve work-life balance for employees—is perhaps what we are best known for. BambooHR has made the news for our strict adherence to a 40-hour workweek, as well as the employee time-off stipend we like to call 'paid paid vacation.' To us, work-life balance, or rather quality of life, is more than a nice perk or a recruiting buzz word—it is a core part of our culture."
During COVID-19:
"Change is constant, and sometimes it's drastic. We're all adapting and learning new patterns of communication, prioritization, and execution. Everything will work out, and teams can be stronger than ever before. This is an opportunity to reset our focus on people first, and then our strategy and execution, as we move into a new normal." 
Employee Development
The best companies want to see their employees succeed, no matter the conditions. Whether it's by developing employee career paths or supporting their wellness at home, companies that invest in their employees' professional and personal growth demonstrates to both current and future employees that they are a people-first organization. CoverMyMeds (#15, Top Large) and 15Five (#3, Top Small & Medium) detail how they strategically apply these principles at their companies prior to and during this time of social distancing.
Brian Rutkowski, Director of Talent Acquisition, CoverMyMeds
Before COVID-19:
"The leaders at CoverMyMeds invest in employee development and provide opportunities for employees to grow their careers and connections within the community. This includes leadership training, professional development support, opportunities for community involvement and encouraging a flexible work-life balance. In summary, employee development at CoverMyMeds means we hire ambitious people and give them big opportunities, amazing perks and the tools they need to succeed and grow their careers."
During COVID-19:
"Our primary concern is protecting the health and wellbeing of our employees and their families, while continuing to provide the level of service and reliability our partners count on from CoverMyMeds. We hire remarkable people who want to do a great job—they are inspired and motivated by our mission, especially during times like this—and we continue to invest in our employees' professional development. Their curiosity and ambition to solve big problems adds value to the healthcare industry by positively impacting the lives of patients, and we encourage them to remain innovative, inspired and creative. Engagement across our teams remains high and we are supporting our people with remote work resource guides, which we have continued to update during this time to help ensure we are supporting our staff the best way we can. We also continue to place priority on weekly 1:1 meetings to ensure that each of our employees are in regular contact with their manager and can discuss challenges, receive support and focus on professional development." 
Heidi Collins, VP of People Operations, 15Five
Before COVID-19:
"At 15Five, we want to ensure that the personal evolution of everyone is truly fueled, and that time with our company helps people better understand who they are along with their strengths and their Zone of Genius! A $300 stipend is given to every employee, renewed each year on their birthday, which goes toward a growth experience of their choice. Some examples of what is covered include courses, classes, private coaching/lessons, workshops, online trainings, and certifications. While 15Five can provide a lot of great in-house experiences and opportunities for learning, there's a time and place for outside help which is why we've chosen to pay for a select number of transformational workshops and experiences. Current offerings include: The Landmark Forum, Anese Cavanaugh IEP Live! Leadership and Influence Immersion, and Burning Man Arts and Music Festival. Beyond these recommended experiences, employees are encouraged to seek out educational experiences and bring them back to the team manager. More often than not, we pay for the employee to attend."
During COVID-19:
"As we encourage 15Fivers to practice social distancing until coronavirus is adequately contained, the People Ops team has put together an ever-growing list of resources for our employees and their families to help make the most of social distancing and educating kids at home during this difficult time. We're also encouraging all of our employees to continue to do team virtual coffees or Happy Hours more than usual to continue to stay connected. We've even started doing virtual breakfast, lunches, and hangman games to stay connected and balance out the work day more. We've even developed a new Slack channel for everyone to do virtual workouts together to stay healthy!"
Diversity & Inclusion
While most companies see the importance of being diverse and inclusive, it often isn't the highest of priorities among seemingly more urgent needs. However, workplace diversity and inclusion matters to employees rain or shine, and a proactive implementation is particularly needed when tensions are high. Highspot (#6, Top Small & Medium) and ThoughtSpot (#10, Top Small & Medium) are both companies committed to promoting an inclusive, non-discriminatory work environment at all times. 
Before COVID-19:
"When employees have ideas for improving their workplace, the best thing a company can do is listen. At Highspot, we prioritize gathering employee feedback so that we can continuously make the positive changes that matter most to our people. Creating an open and real environment where everyone knows their voices are heard is core to our culture."
During COVID-19:
"In the new era of remote work, maintaining our culture is more important than ever. An open and real environment ensures we all feel supported to express ourselves as we adapt to the changing times. We may be physically farther apart, but we can remain connected through authenticity." 
Before COVID-19:
"At a company like ThoughtSpot, a diverse and inclusive workforce isn't just a nice to have—it's a requirement. When you're working on technologies like AI, machine learning, and augmented analytics, diverse teams are the only true safeguard against building systems with built-in bias. This diversity must extend beyond simple gender diversity, however, and encompass everything from age to socioeconomic background to race to sexual orientation. We're by no means perfect in these areas, but are making strides to make ThoughtSpot the best place to work for any and every talented individual."
During COVID-19:
"We've had a noHQ policy in place before the current crisis. Under this policy, no office is the center of the company, and great talent, regardless of age, gender, race, or location, can contribute and make a meaningful impact on the company. Now, with remote work the norm for most parts of the world, having this policy ensures the best talent from all backgrounds can bring ideas to the table. We need that diversity of thinking and perspective to navigate unprecedented times."
While every week dealing with the novel coronavirus seems to drag on, the pandemic will pass. What will, however, live on is your employer brand. As Mark Cuban said in a CNBC special report, how companies treat employees during this time "is going to define their brand for decades." If employees are the key to creating long-term value, companies and HR leaders should take extra care to protect and support them. Because just as there once was a time before COVID-19 (and we're living in the time of COVID-19 now), there will also come a time after COVID-19, and you can bet your employer brand will be either your company's greatest ally or threat through it all.