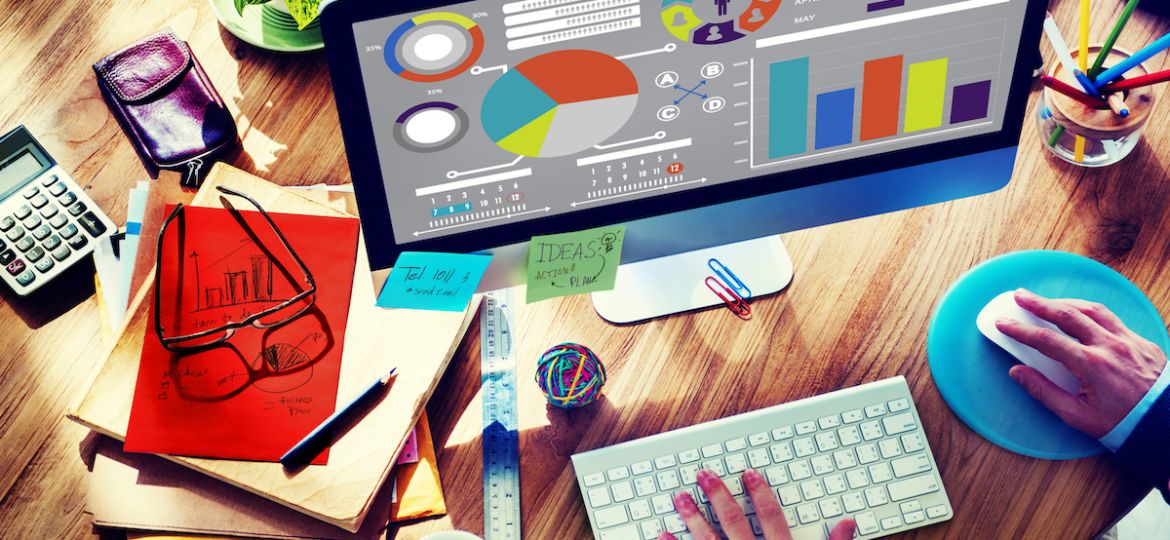 Having a solid social media strategy is a crucial component to any company's recruiting efforts. A brand can create posts that reflect their goals, company culture, and overall mission to help attract top talent to their page. With an average of 1.56 billion daily active users, Facebook is an ideal place to start. However, the effectiveness of your Facebook posts will only go so far if you are not also monitoring performance and using those insights to inform the content you'll produce in the future. Essentially, what your brand posts on its social channels is only as important as how much engagement it gets. It's like that old saying goes, "If a tree falls in a forest and no one is around to hear it, does it make a sound?"
The real measure of success in any social media recruitment strategy is understanding your own performance—both the wins and the losses. Facebook page analytics helps you better understand what resonates with your audience, and those findings can enable you to further tailor posts to your target demographics. If you are looking for ways to boost your brand's social media strategy, get started with Facebook Audience Insights. The data will help you better understand the people you want to connect with your brand and target those individuals to ultimately attract them as potential candidates.
How to Use Facebook Insights
Facebook analytics' free tool, Facebook Insights, is a great way to get an overview of past post performance. Your brand can access this tool at no cost when your Facebook page has at least 30 likes. It is fairly simple to activate the dashboard. Just click on the green button that reads "Insights for your Website" in the upper right and add your company's website as the root domain. The data you'll have access to through the overview includes engagement metrics like page likes, post reach, and engagement for the last seven days. The likes page is broken out into two parts—organic and paid—and the engagement section covers how many people liked, shared, or commented on your posts. There are also Facebook page analytics for video views as well.
You can use the Facebook page analytics for better targeting too. The "People Tab" helps you get to know your audience better. This section mainly looks at three metrics: your fans, people reached, and people engaged. "Your fans" are the people who have liked your page. You'll get a deeper dive into how these people identify themselves with personal details including their gender, age, location, and language. "People reached" describes the total number of people that Facebook served your page to over the last 28 days. And "people engaged" relays the amount of people who actually interacted with your page through likes, comments, or shares over the last 28 days.
Facebook Insights can also help you find sweet spots for posting times. The "When Your Fans are Online Report" helps you identify the best times to reach the greatest number of your followers. To find this information, simply go to your Facebook brand page, click on the "Posts" tab, and click on "When Your Fans are Online." You will then get a 7-day report outlining how many fans saw your posts each day. You can then scroll over any day and it will show you high points on a line graph—identifying peak post times. It's important to keep in mind that the longer you monitor these peaks and establish trends, the more likely you'll identify a productive posting schedule strategy. After all, a week's worth of insights isn't as accurate as one month—or even one year.
You can use findings from your Facebook page analytics to better tailor future content to the audience you know you connect with already—and you can utilize the data to identify demographics you are missing out on. For example, if you would like to attract more developers, but currently see that your posts are resonating with marketing professionals, you may want to create more technical content to share with that underserved segment. Further, you can put some money behind those posts to better ensure the content lands in front of the specific set of people you had in mind. Facebook Insights allows you to create an audience by choosing things like location, age and gender, interests, connections, people that are connected to your page and/or not connected to your page, relationship status, and education level. You can then boost these posts by putting some money behind your targeted campaign.
Paid Social Media Campaigns: Metrics to Know
Facebook page analytics can help you gauge the success of paid campaigns. When boosting and working with paid social media campaigns, it's important to understand the overall cost. Typically, a total spend is calculated through CPC and CPE or CPA. CPC, or cost per click, is probably the one most people are already familiar with, as it has been used for decades to describe spend in online advertising campaigns prior to the media machine that now resides within social channels. CPC is simply the price you will pay any time someone clicks on your ad or link. And CPE, cost-per-engagement, is engagement-based pricing which means you will only pay if users engage with your ad or link. A CPA, cost-per-action, can also be described as a cost-per-conversion (CPC) or pay per acquisition (PPA). It is similar to CPE in that it requires the user to engage with the post, but in doing so submit additional information like an email address in exchange for a newsletter subscription or special promotion code.
Of course, monitoring total clicks and total number of link clicks can help you evaluate the performance of any boosted series. Link clicks are the number of clicks on links to select destinations or experiences, on or off Facebook-owned properties, such as a hyperlinked image or call-to-action button. Total clicks, or all clicks, reflects Link Clicks, but also clicks to your Instagram, clicks to expand an image or video to full size, as well as post likes, comments, or shares. To see your link click results, you can go to Ads Manager within Facebook Insights.
If the campaign was a miss, you'll want to check that you're boosting to the right audience. Could the audience be better targeted? If so, you may need to tweak your audience segment or the content itself to better serve your company's purpose in the future.
It's also important to note that you can incorporate Facebook page analytics from other pages into your own metric reports too. If you have at least 100 fans, you have access to the "Facebook Pages to Watch" feature which you can find at the bottom of your Insights section—look for the "Add Pages" button. This section helps you monitor the activity of other pages by creating a watch list. You can then use this information to see what's working for other accounts and interweave those findings into your posting strategy.
Facebook page analytics can help you make the most of your social media strategy by understanding your audience, identifying areas for improvement and helping you test out new ways to communicate with established fans as well as underserved demographics. CareerArc can help you maximize your findings with our entire suite of social recruitment solutions.