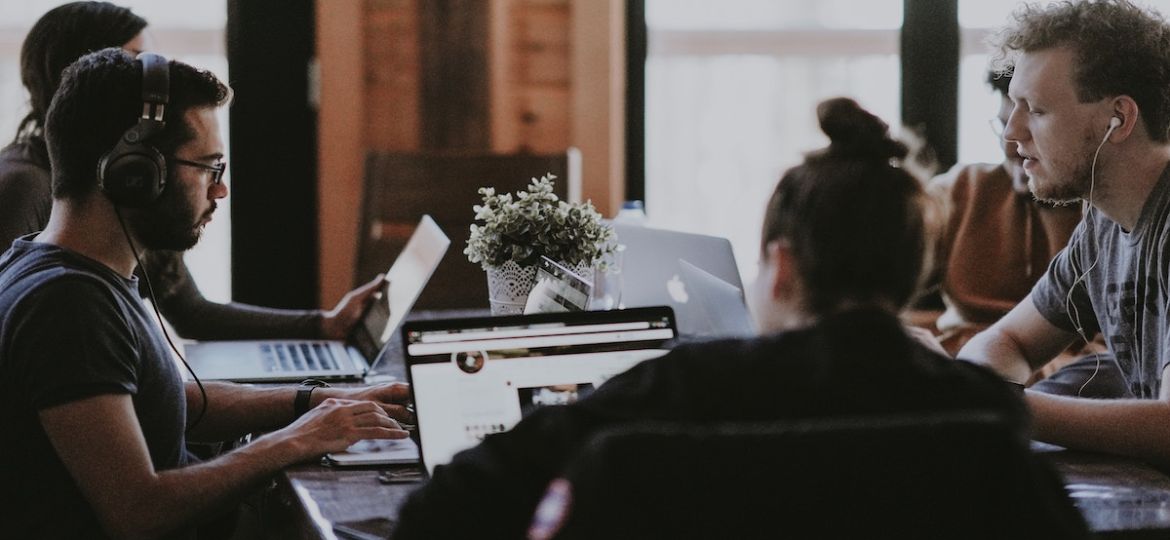 Uncertainty is often a major source of stress, and during times of change, employees look to HR leaders for guidance and clarity on their role in the organization. So, as an HR professional, it's essential to prepare for the unexpected. During our recent CareerArc #TalkHR webinar—"How to Retain Talent in Times of Change: Keeping Employees Engaged While Your Organization Evolves"—Jenn Stalians, vice president of people operations at Full Beauty Brands, and Caroline Vernon, regional director of sales at CareerArc, shared their experiences and strategies for successfully managing changes in organizations.
Here are three of Jen and Caroline's key takeaways tips on how to retain talent.
1. Anticipate challenges during periods of change
There is no one definition of "change" in a company. A change can be anything as small as a shift in departmental procedures to something as large as an acquisition by another firm. Some of the other major changes your company could endure include layoffs, mergers, leadership turnover, rebranding, and other pivots in business strategy.
Regardless of the scale of the change, your company's workforce will feel its impact. Issues that often arise include:
Weakened workplace culture
Increased employee turnover
Lower morale
Decreased or less productive communication between various levels of the organization
Increased difficulty recruiting new talent
Change can be scary. As an HR leader, you can put yourself in a position to assuage many of these concerns by preparing for them in advance.
2. Build a comprehensive strategy to support retention
Restoring confidence in a workforce during and after periods of change requires HR leaders to invest in members of management and rank and file employees alike. Before crafting a strategy, first ask yourself the following questions:
What will new leadership be interested in from a retention and culture perspective?
What are the cost implications of the strategy you're hoping to implement?
How will the company retain talent in the face of uncertainty?
What do associates need to stay engaged throughout the transitional period?
What measures will have the biggest impact on the organization moving forward?
When answering each question, be sure to consider your company's business strategy, culture, and short and long term goals. Once you've identified areas under your control for which you can have the greatest positive impact, you can begin crafting a strategy.
For example, at Full Beauty Brands, Jenn and her team created a two-pronged strategy that involved redesigning the company's benefits and compensation programs as well as creating new off-boarding policies surrounding severance and outplacement services.
3. Put programs and benefits in place for employee engagement and retention
As you craft strategies to mitigate employee turnover and promote engagement during times of change, it's important to know how HR teams at other companies have successfully navigated such uncertainty and retained talent.
Luckily, any new changes you decide to make need not be outside of your comfort zone. Here are a few simple and proven measures to help ease some of your co-workers' concerns:
Make time-off policies more flexible
Redesign medical benefit plans to reward employees
Change short-term incentive structures
Update compensation ranges based on market norms
Obtain or improve outplacement services
It's worth repeating that preparation is key. Change is likely to occur in any organization, and anticipating it will help you mitigate the concerns many of your colleagues experience during such uncertain times. With a plan in place, you will be well-positioned to confidently lead your department and organization through challenging times and help set it up for success in the future.
Listen to the full webinar here. To help organizations navigate times of change, CareerArc offers outplacement services to help departing employees find new jobs more quickly and easily. Request a demo of CareerArc's outplacement platform to experience our services first-hand.