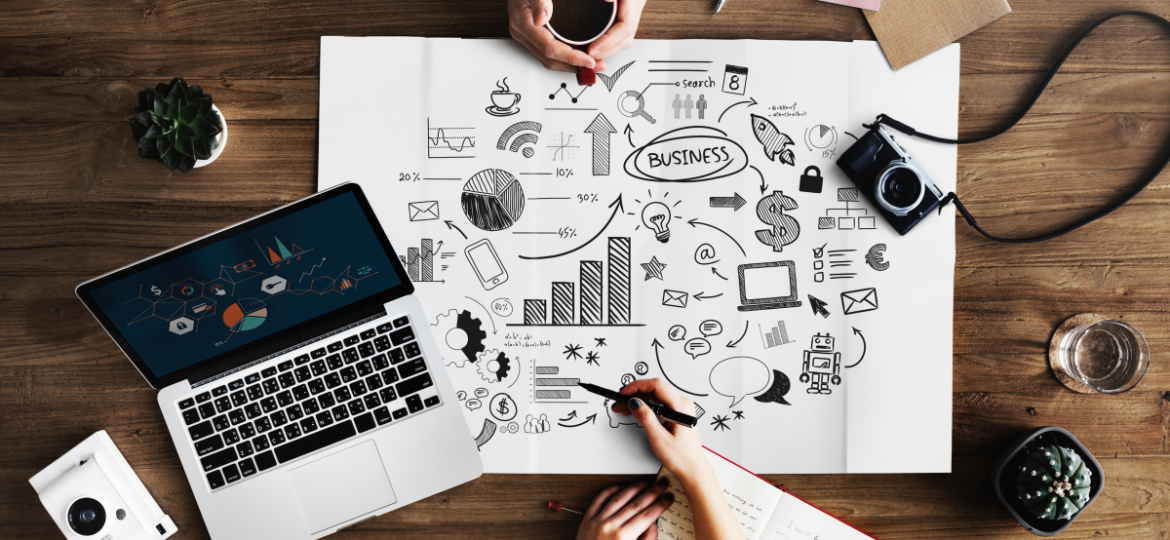 Staffing agencies and recruiters have a tough job. They often have to sift through hundreds of applications and resumes which can be stressful, time consuming, and overwhelming. To make matters worse, a 2018 ManpowerGroup Talent Shortage report reveals that 45% of hiring managers are struggling to fill roles due to talent shortages around the world. However, with the right employee recruitment management software, the recruitment process can be streamlined in a way that saves time and money without sacrificing quality. 
What is recruitment management software?
Recruitment software is a type of software used by recruiters, talent acquisition professionals, and hiring managers to streamline or automate any part of the recruitment workflow. This includes functions such as sourcing, selecting, screening, and interviewing candidates.
Why use recruiting software?
Depending on the size and specific needs of the business, your recruitment software may require different functionalities. With so many options in the market, the decision-making process requires taking a holistic look at your entire recruiting and hiring workflow. The best recruiting software will give your company the best value for your money and provide support within the talent acquisition lifecycle where you and your team need it most. To guide you in the selection, here are ten tips for evaluating the best recruitment management system software for your department.
1. Check the integration
An important consideration when deciding on an employee recruitment management software is making sure that the tool integrates smoothly with all the other solutions at your company. This includes any existing systems, such as an applicant tracking system (ATS), customer relationship management (CRM) system, and/or Enterprise Resource Planning (ERP) system.
Whether you choose to use multiple suites through one vendor or one core program with a few integrations, integrating your HR systems will deliver a more seamless experience for the user as well as encourage more cross-functional collaboration across HR groups.
2. Opt for Software-as-a-Service (SaaS)
Software as a service (SaaS) is now the most prevalent model of recruitment software delivery. This model licenses a software on a subscription basis and is centrally hosted. The reason why more and more companies prefer SaaS solutions over traditional on-premise solutions is because of its low upfront cost, minimal setup, and flexibility. SaaS is especially attractive to small and medium-sized businesses since they are able to gain easy access to a high-powered software without committing to or paying for a lifetime license, which is often extremely pricey. If you want to reduce upfront costs and time to benefit, a SaaS recruiting platform is the way to go.
3. Go mobile
As much as it's important for companies to have a mobile-friendly hiring site, it's equally important that your recruitment management software is mobile as well. A mobile-optimized interface enables recruiters to schedule interviews, give internal feedback, and communicate with candidates on-the-fly, rather than being tied to the office.
A mobile recruitment management system also allows the hiring team to reach 90% job seekers who, according to SmartRecruiters, are looking for new opportunities on their mobile device. Delivering a mobile-optimized recruiting experience will help you better convert potential candidates. Even more, as millennials are expected to comprise 75% of the workforce within the next decade, having a system that is optimized for mobile will only position you for success.
4. Consider your employer brand
One of the most essential components of recruitment marketing is promoting your employer brand externally. Whatever recruitment management software you choose in the end should showcase employer brand content at scale on platforms where your candidates are already hanging out. Without a distinctive brand presence, you may be losing qualified candidates at the very first touch. That's simply selling yourself short.
The greater your employer brand is, the easier it is to attract passive candidates as well—a much sought after group who may not be actively job seeking but will jump ship if presented with the right opportunity that presents good career growth. Having a platform that enables you to share stories and engage directly with candidates gives potential candidates a glimpse into your unique value.
5. Think social
Social recruiting is another way to strengthen your employer brand as part of recruitment marketing. According to a LinkedIn survey, half of all professionals are following companies on social media so they can be up-to-date with job openings. So if you're not doing social recruiting now, you will be in the future. An innovative HR recruiting software tool that helps you utilize new marketing methods and tactics will give you a competitive advantage. 
Currently, 55% of HR products integrate with social networking sites, so it's clear that modern companies are already moving away from basic HR systems.
6. Make sure it's user-friendly
The most successful software solutions are not the ones that have the most (or even the best) features, but the ones that are the most user-friendly. In order for a recruiting software tool to be useful, it has to be intuitive and give users a good experience. Recruiters can then spend their time focusing on the hiring process rather than learning a new tool.
Check that your recruitment software provides a good user experience with a responsive design, fast loading time, and easy navigation. Of course, a visually pleasing product doesn't hurt either—if you're going to spend time in the tool, you might as well enjoy looking at it!
7. Be analytics-driven
Recruiting is now a data-driven function, so whatever talent management software you choose should provide detailed tracking and analytics. In order to prove ROI to stakeholders as well as understanding what's working and what's not, you need to be able to access data such as the source of your candidates, the time-to-fill, the cost-per-hire, and the applicant-to-screen conversion rates, just to name a few.
It's even better if the tool can help you track visits on a page including application flow and source traffic. The more insights you can gain, the better. (There's no such thing as too much data.)
8. Keep security top of mind
With so much HR data involved in the hiring process, it's pivotal to learn about how your digital solution protects sensitive information. Don't be afraid to ask where the data is stored. Many SaaS HR software solutions are cloud-based, which means your employee data—including personal information and financial data—will be stored online somewhere. If so, do they perform regular penetration tests to ensure that their system is secure? Another question to ask is whether their solution is protected with role-based access controls so only necessary employees are allowed access to the information. This helps monitor network access more closely and adds yet another layer of data protection.
9. Request a demo
A software is a big investment and most leading software providers offer free demos, so don't be shy about asking for one. Demos help you check the vendor's credibility and whether their software will give you a true return on investment. To get the most out of your time, check beforehand that the demo will go over features that are most important to you and that you'll have ample opportunity to give feedback. You can ask them about other businesses they've worked with, and why you should choose their product over another solution. Of course, the demo is also a perfect time to learn about their payment process as well as the onboarding time frame.
10. Visualize the future
As your company grows, make sure that your recruitment management software can grow along with you. A scalable software is cost-efficient and leaves room for changing priorities, which is especially beneficial in an evolving marketplace. Choosing a scalable software from the start prevents complex migrations or troubleshooting down the road when workload increases.
Employing the right people is crucial to a business's success. Having the right technology on your side can help you find the best potential candidate in the most efficient and effective way possible. It also allows you to promote your employment brand, monitor your performance, and optimize the entire process of recruitment.