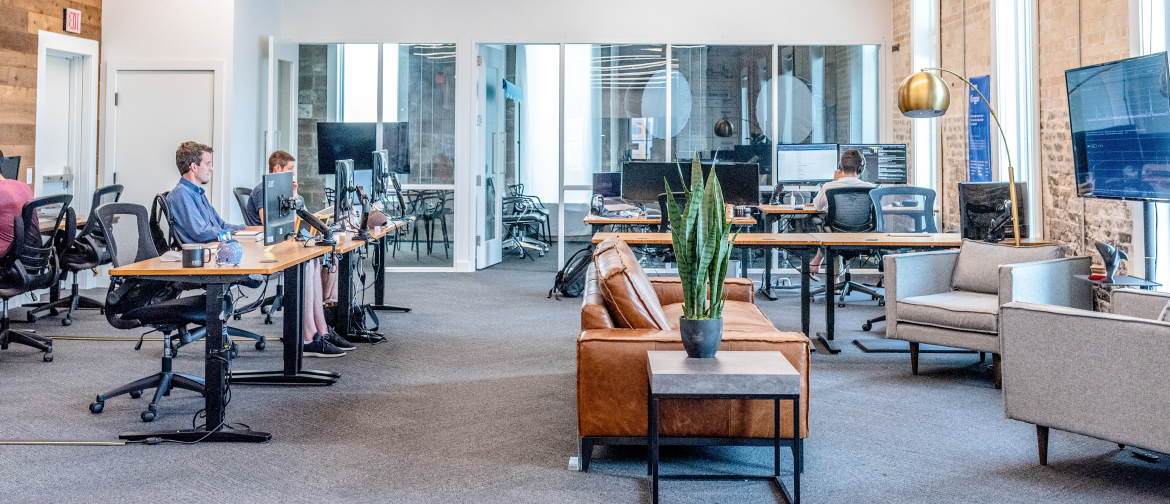 With lower unemployment rates than we've seen in years, the fight for top talent has gotten fierce. Not only do businesses have to work harder to attract terrific potential employees, but they also have to keep their existing employees. Essentially, you and your HR team have to build a strong employer brand to attract and retain the best people.
HR teams and executives understand the obvious benefits of a positive employer brand when it comes to the recruitment process and retention. However, there are other incredible benefits that have a ripple effect throughout an organization. Here are five additional reasons why employer branding is vital for HR.
1. To Reinforce Organizational Culture
When you think about how to build your employer branding strategy, one of the first things you need to look at is the foundation for that brand: your corporate culture.
No amount of marketing miracles will cause a branding campaign to fix a broken culture. With that said, your desire to build an employee brand can be the impetus for a culture makeover. Think about what you want your employer brand to represent, and use that as the basis for culture transformation initiatives. Important factors to consider here include:
Your current company culture. Try an anonymous survey of existing staff members. How do people feel about working in your business? Do their perceptions reflect the brand you want to portray?
An employer value proposition. What about your organization makes it a great place to work? Develop a statement that explains how your company can empower and enhance the people who work there. Maybe your value proposition has a focus on work-life balance. Perhaps it's about professional opportunities and career development. Whatever your concept, ensure that the value prop aligns with your corporate mission, vision, and values. Most importantly, make sure that the value proposition is something your organization culture can deliver.
Gaps in equipment availability, onboarding, and training. The most wonderful group of people alive can still be dissatisfied in the workplace if they don't feel they have the right tools and training to help them do their jobs. Ping pong tables and free snacks are great, but they aren't professionally fulfilling. Ensure your employer brand and corporate culture imply that you care about helping team members thrive.
2. To Help Deliver the Company's Brand Promise to Customers
Your marketing team has likely spent a lot of time crafting a public-facing brand. Salespeople have honed their pitches based on that brand promise, and your customers have often purchased based on what the brand stands for when it comes to solving their problems and addressing their needs. So, you don't want a disconnect between your employer brand and the brand promise that your paying customers expect.
The brand that HR creates should help employees understand, from a big picture perspective, how team members are part of that customer-facing brand promise.
If your company differentiates itself by delivering "above and beyond," personalized, one-on-one customer support, then your employer brand should appeal to candidates who have empathy, patience, and an orientation toward serving others regardless of what position they take in the company.
To help you attract the right candidates—ones who align with your employer brand—think about taking these steps:
Develop employee personas. What is the embodiment of the ideal candidate for each position you need to fill? What skills and attributes should potential candidates have to fulfill the role's responsibilities and mesh well with the organizational culture?
Craft content for job seekers. Put yourself in the shoes of someone who is job searching. If you were to visit your website, would you have real insight into what it's like to work in your business? Provide videos, blog posts, and employee stories/testimonials to give people an idea of what your company is like before they apply for a job.
Work with marketing on developing an employee advocacy program. A formal employee advocacy initiative spearheaded by both marketing and human resources can expand awareness of both the company brand and the employer brand. Consider adding a referral bonus program for new employees that your advocates bring in.
3. To Break Through Content Chaos and Capture Attention
Email, social media, websites, chat apps, and other technologies have made it super simple for companies to attempt to reach more people. However, employment branding in the digital era can be challenging. Brands big and small are now flooding people's newsfeeds and inboxes with content every day. You aren't just fighting for attention against other recruiters—you're up against cat memes, BOGO offers, and other distractions.
With a great brand and culture, you'll find that employee engagement levels will improve. The more engaged your team is, the more likely they will share positive stories about working for your company, and that's important. After all, people trust employees more often than they do a company's CEO. Additionally, you're benefiting from the power of each employee's circle of influence and social network.
A solid employer brand can also nominate your organization as one of the "best places to work" in your community. These honors typically come with positive local press and social media mentions.
You can further stand apart from the competition by injecting your brand in your onboarding, training, employee newsletters, benefits, and activities as well. Transform traditionally boring job descriptions into exciting opportunities for the right applicant.
4. To Protect Your Reputation on Employer Review Sites
How is your Glassdoor profile these days? Too often, companies don't actively monitor and maintain their Glassdoor presence leading to unpleasant surprises in the future. While you can't control what everyone thinks or posts, you can take some proactive steps to manage perceptions. Here are a few ways to guard your online image:
Take time to address negative comments. You may not be able to change a disgruntled employee's mind, but you can demonstrate that your company cares about negative employment experiences. Don't be defensive and don't make excuses.
Evaluate the comments your company receives. Do you see a trend—negative or positive? If you see similar complaints popping up, dig deeper to determine how you can resolve the problem. Have you noticed a series of related positive comments? How can you make those concepts part of your overall corporate brand?
Add photos that demonstrate what it's like to work at your company. Feature workspaces, employee events, and other images that show what it's like to be part of your team.
5. To Strengthen Bonds with Regional Offices and Remote Workers
The working environment at headquarters doesn't always match up to the experience of remote employees and staff in regional offices. With more U.S. businesses planning to expand remote working options, employers face new challenges in building both culture and employer brands. One study finds that nearly 70% of remote workers feel left out due to decentralized systems that make it a little harder to engage and collaborate.
When you take the time to build a robust employer brand, you can establish consistency for team members regardless of where they work in the world. When you think about the culture you want to provide and the promise of your employer brand, think about what that means in terms of:
Communication and collaboration technologies (chat solutions, intranets, team workspaces, video meeting options)
Productivity solutions and shared file networks
Virtual events that allow remote employees and satellite offices to participate in town halls and company-wide meetings.
Ready to Embrace Employer Branding?
Did you spot a theme in the reasons why employer branding is important for HR? Digital disruption has put more power in the hands of job seekers. If your organization isn't taking time to develop an employer branding strategy that cements the right culture, engages current employees, and attracts job candidates, you will lose talent to your competition.
Take time to audit your employer brand and culture to pinpoint areas you can improve on today.