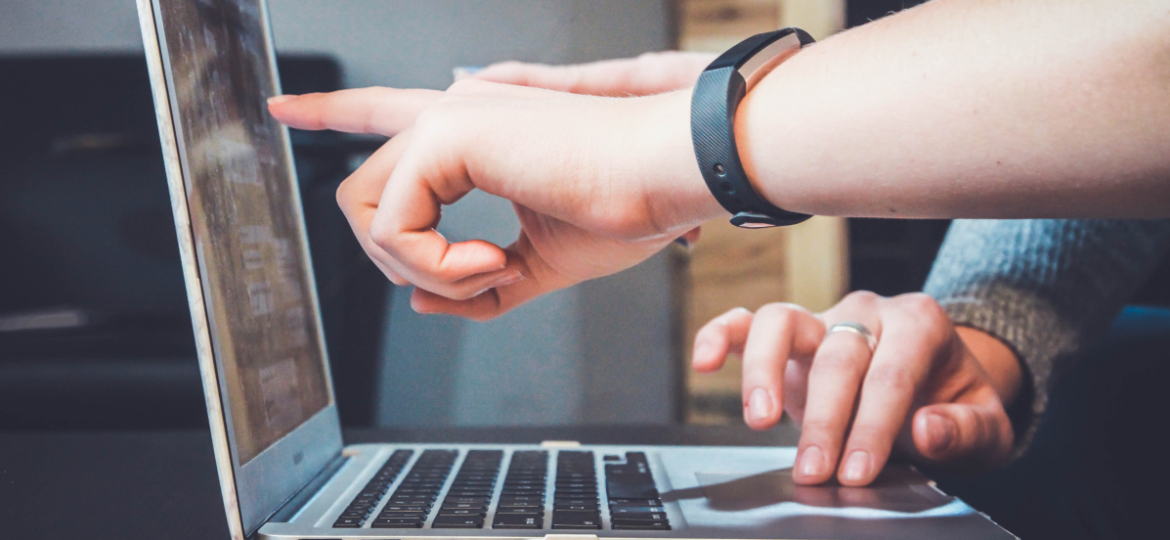 Discover The Latest Trends in HR Technology You Should Deploy Now
With today's highly competitive candidate market, you need new hiring strategies and recruitment techniques now more than ever.
Here are the latest trends in HR technology and how you can use them to boost your recruitment efforts in today's competitive marketplace.
Mobile Everything
It's not surprising that more and more job seekers are utilizing their phones to research and apply for new roles. After all, there are more mobile users across the board these days, with 58% of site visits coming from mobile devices in 2018. So of course, HR professionals can also benefit from deploying latest trends in hr technology and using a more mobile approach on the job posting and candidate screening side too.
To successfully manage, engage with, and retain today's younger workforce, organizations need fully integrated mobile solutions that empower both managers and employees to manage their schedules, and provide and receive feedback from their mobile device. The recruiter can use mobile technology to perform functional components of job posting and also engage with candidates in a more natural format. While a mobile app experience for posting and applying to jobs is ideal, optimizing your career page for mobile and updating social media pages is a good way to ensure users get the most out of this format.
Video
One of the most important trends in HR technology is to use video as a part of your recruitment strategy. A report by Glassdoor suggests that job postings with video attachments witness a 12% increase in viewership compared to those without videos. Furthermore, companies see an upswing of 34% in completed applications, when videos are added to a job post. Whether they are integrated as part of the actual job application or featured on the company careers page, videos are an engaging way to highlight your employer brand to potential candidates.
HR teams have many options when it comes to the video content they make and how they share it. A company can create aspirational videos that speak to the ideals of the brand or its company culture. A recruiting team may also want to create videos that include current employee testimonials or follow an employee throughout "a day in the life" of an open position that you are trying to fill. A less obvious, but still very effective, video for recruitment purposes could include how-tos or webinars on a niche subjects that resonate with the community that you are looking to attract. You can share the videos on social media, your company career page, or even within the actual job application.
Social Recruiting
You can't compile a list of the latest trends in HR technology without including social recruiting. A whopping 91% of employers say they use social media for recruitment. HR departments can use social media channels, including Facebook, Twitter, and LinkedIn to reach their target audience with job postings and other company-related information when utilizing demographic insights. Job seekers are using these social networks to find out more about a company before they commit to moving forward with the application process, so social recruiting is another way to strengthen your employer brand identity and leave a positive impression on potential candidates.
Besides its affordability, social media recruiting also helps decrease time-to-fill by connecting recruiters to a larger talent pool of qualified candidates. Recruiters can target particular groups of peoples based on their skills or interests, and then connect with them on a personal level to learn more about their qualifications—and hopefully peak their interest. Posting a job opening to your social channel also leverages your existing social audience to source candidates who have already expressed an interest in your brand. Sharing an opening this way can put the role in front of the right eyes, more quickly—and every recruiter knows time is a crucial component to success.
Outplacement
Outplacement is an employee benefit afforded to workers who have recently been laid off from their jobs and seek assistance in transitioning back into the workforce. This benefit can help protect a company's employer brand, increase the likelihood of rehiring once laid-off employees, and mitigate the risk of litigation. Offering outplacement services can help attract great talent and show that your company cares about your employees as people. 
While it's an employee benefit that is attractive to potential candidates, outplacement assistance is surprisingly only offered by 34% of organizations with 500+ employees according to the 2017 CareerArc Employer Branding Study. This is a costly oversight as the same study shows that 64% of consumers have actually stopped purchasing a brand after hearing news of that company's poor employee treatment.
Artificial Intelligence
Artificial intelligence (AI) utilizes computers to perform functional tasks that typically a person would do. With machine learning, certain functions of the recruitment process like data collection and data analysis can be automated, ultimately saving company time and money. AI can be used to scan resumes and search for the most relevant skills, experience, and education when looking to fill an open role. It also has the ability to conduct an analytical evaluation of candidates free of human bias or error to better identify qualified candidates, weeding out individuals who don't meet minimum or specific requirements. By having AI do most of the grunt work involved in the early stages of recruiting, HR teams can spend more time where it counts—like establishing a personal connection once the vetting is complete.
Chatbots
Chatbots, sometimes using artificial intelligence, simulate interactive human conversation based on text signals that you can use through a chat interface. Already ubiquitous in our lives as consumers, chatbots are now starting to appear in the workplace. Roughly "85% of customer interactions within an enterprise will be with software robots in five years' time" and "87% of CEOs are looking to expand their AI workforce" using AI bots, reports Chatbots Magazine.
While a human-human interaction can be invaluable, there are certain times when it's not entirely necessary—say when answering the same basic onboarding question 13 times in one day after a new hire orientation. Chatbots enable employees to access HR solutions from anywhere and reduces the time spent by the HR team in answering repetitive and time-consuming questions.
Virtual Reality
Virtual reality (VR) is a way to create a computer-generated environment that immerses the user into a virtual world. Applied to HR, virtual reality technology can be used for interviewing, real-life job previews, and onboarding purposes. For example, Morgan Mercer of Vantage Point VR Training has created a platform that creates real-time simulations to be used in sexual harassment trainings to improve a learner's ability to assimilate prevention techniques as well as boost bystander intervention. CNN also reports that the British Army has a pilot program that uses VR to train soldiers, while fast-food chain KFC has used a VRgame to train staff on how to cook fried chicken since 2017.
Virtual reality delivers an immersive experience to the candidate and employee experience, but also helps companies pick the best people for their team by trying them out in virtual situations before actually making an offer.
Blockchain
Blockchain technology happens to be one of the most secure and advanced forms of what's called "distributed ledger technologies" or DLTs. It keeps track of a list of transactions shared with people in a network and stores data that can't be altered without majority approval from the network. Applied to hiring and recruiting, blockchain can allow employers to quickly and easily compare and assess potential hires based on verified ratings or reviews.
Blockchain can also help with fraud prevention by expediting background checks. In fact, CompTIA uncovered that 51% of early adopters of blockchain currently use it to verify digital identities since the data stored comes from trusted sources like authorized institutes.
These latest trends in HR technology are a mix of simple tools and more advanced technologies and software. The best strategy will include one that integrates these HR technology trends to enhance the candidate experience, streamline in-house workload, and make the most out of onboarding efforts.