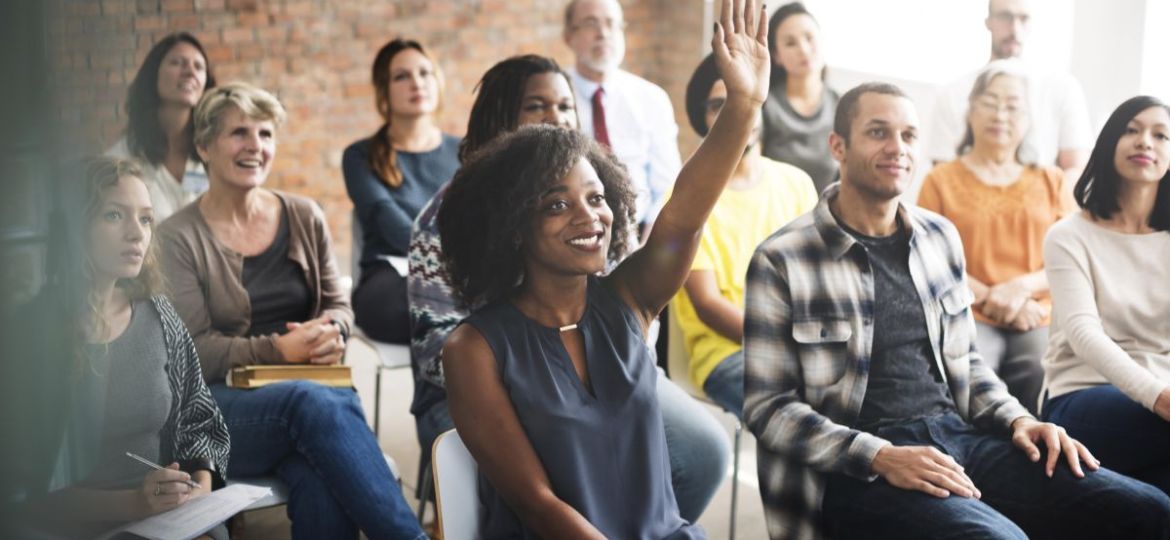 Do you want to hear from top-notch HR leaders, learn about emerging HR trends and technologies, and obtain hands-on industry training that you can take back to the office with you? If so, the 2019 Social Recruiting Strategies Conference (#SRSC) is right around the corner. While #SRSC brings together HR thought leaders from across the globe—it's up to you to make the most of your time at the conference.
Here's a look at the top six ways to maximize your trip to the #SRSC conference held from August 6th to August 8th in Philadelphia, PA.
1. Attend the Pre-Summit Training
Be sure to start your trip to #SRSC on August 6th, so you can attend one or more workshops. Each training uses a classroom-style format to provide participants with meaningful hands-on experience. You can expect to take back to the office new ideas and templates to help your team improve recruitment and sourcing outcomes.
These training options include everything from how to create your own recruitment playbook to obtaining more information about trending recruitment tools, strategies, and techniques. There are both half-day and full-day workshops available and you decide how many and which workshops to attend.
Workshop registration begins at 8:15 a.m. Tuesday (August 6) morning.
2. Choose the Right Track
Set some time aside between now and August to review the conference agenda. Multiple HR leaders will be speaking at the same time, so it's important that you select the lectures that best meet you and your team's needs.
For added convenience, #SRSC set up various tracks that attendees can follow. On day one of the General Conference, you can select between Track A: Content Marketing for Recruiters or Track B: Talent Brand and Storytelling. On day two of the General Conference, you can select from Track C: Recruiting Strategies and Best Practices or Track D: Employer Brand and Recruitment Marketing.
#SRSC doesn't force you to follow these specific tracks. In fact, you can switch between tracks as often as you would like. To make the most of your trip to #SRSC, don't limit yourself to just one or two tracks. Instead, read through each key speaker information and select the lectures that are right for you.
3. Make Networking a Priority
It goes without saying that networking should be a top priority at any industry meeting, but the #SRSC conference will bring industry leaders throughout the world together. It's an opportunity that you don't want to miss.
Be sure to take plenty of business cards along to the conference and have them ready to hand out. In addition, take note of special networking opportunities, such as designated networking breaks or lunches. Use these times to connect with new people and reconnect with current network connections. Remember that your ultimate goal is to build and strengthen your overall network.
4. Visit Sponsors and Partner Booths
Unlike many of the HR conferences, you will not find hundreds of vendors trying to sell all types of HR tools and technologies. Instead, #SRSC takes special care to partner with only the best companies in the HR industry. These sponsors and partners are on-site throughout the conference to share a little bit about the products and/or services they offer. Don't forget to set some time aside to visit these booths—they might just have the technology your company needs.
5. Follow #SRSC on Social Media
Make sure you follow #SRSC on all your favorite social media platforms, including Facebook, Twitter, and Instagram. You'll also want to make sure that your notifications are on. This will make sure that you obtain the most up-to-date information before, during, and after the #SRSC conference. Social media can also give you the opportunity to engage with other attendees and learn more about speakers. Following #SRSC on social media might also alert you to impromptu meetups or other networking opportunities.
6. Enjoy Historic Philadelphia
The #SRSC conference is located right in the middle of Philadelphia's historic district. This prime location gives you easy access to some of Philly's best dining, shopping, and entertainment venues, including the Old City Pizza and Restaurant, Fork, High Street on Market, Coins Restaurant and Pub, and Market Place East.
The hotel is within walking distance of some of the country's most historical sites, such as Independence Hall, Liberty Bell Center, and Betsy Ross House. Several other Philadelphia treasures, such as the U.S. Mint, Penn's Landing, and the Franklin Institute are just a short drive away.
Make sure to stop by and say hello to us. CareerArc will be exhibiting at the event. See you there!