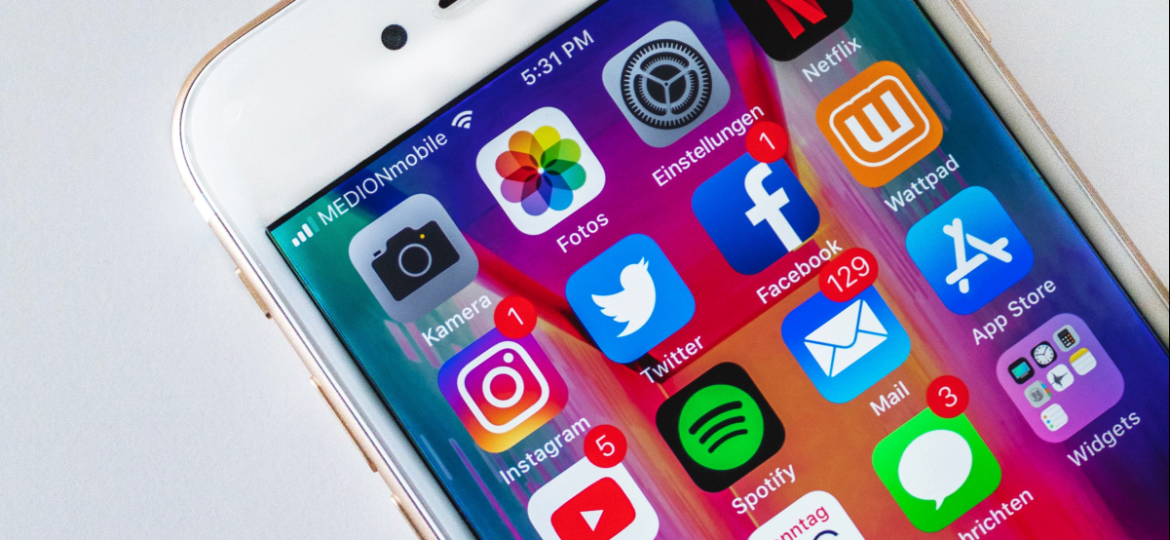 You must have an online presence if you want to attract top talent—simply because that's where the applicants are looking for job opportunities. But what does it really mean to "have an online presence" for your employer brand?
If you're relying solely on a branded careers page on your website and a few online job board postings, you're missing out on the incredible benefits that come with promoting your employer brand on social media. When you add social media employer branding to your approach, you can reach potential candidates with authentic stories and experiences that help them understand what it would be like to work for your company.
Here are five reasons to incorporate social media in your employer branding strategy.
Social Media is Vital to Your Employer Brand Because It Can . . .
1. Increase Exposure to Your Target Audiences
Social media platforms play a significant role in the day-to-day lives of your current employees, target job candidates, and other stakeholders. Need proof? Just take a look at this 2019 data on social networking site usage from Pew Research. Adults across various age groups have embraced social media, and many access social networks on a daily basis.
Your employer brand should actively participate in relevant conversations on social media to reinforce your corporate values and culture, support and nurture relationships, and increase brand awareness.
Building your employer brand on social media does take effort; however, that effort pays off over the long term. As your audience grows, you can organically reach more people with your brand stories.
2. Reinforce Company Culture and Values
Audiences on social media look at your social media profiles to get a sense of your company culture and corporate values. Your employees may also view the profiles to measure their experiences as team members against the messaging you share. Savvy HR and recruiting professionals use social media marketing and content marketing to build an employer brand to reach the right candidates and retain top talent.
Everything you post on your employer brand social media profiles should accurately reflect your brand voice and the authentic spirit of your organization and its guiding principles.
Here are a few ideas for the types of content you might use on your social profiles.
Create original content that shows what it's like to work for your business. Think photos of workspaces, employees, and any cool amenities and freebies (gym, game room, free snacks, other on-site perks).
Ask your best employees for testimonials about why your business is a great place to work. If you can get video, even better.
Take photos of any team building, community service, or social responsibility initiatives your organization offers or supports to give job seekers a sense of corporate values.
Curate stories that reflect your employer brand values—topics may include diversity, work-life balance, and telecommuting, to name a few.
Share news about employee promotions, company awards, and other feel-good stories about your people to build community.
Allow an employee or department takeover of social media for an hour (or a day). Try:

An Instagram takeover
A Facebook Live, Periscope, or LinkedIn Live segment
An employee-led Twitter chat

Feature videos and narratives about any social corporate responsibility initiatives that your business actively supports to help build additional brand awareness.
3. Expand Influence and Trust through Social Media Employee Advocacy
The Edelman Trust Barometer has consistently found that people tend to trust people like themselves. This yearly finding demonstrates why employee advocacy on social media becomes so important to your employer branding strategy.
An employee advocacy program enhances your social branding efforts and amplifies your messages to a degree that your logo profiles cannot. The authenticity of your team members can reinforce and support the stories your brand shares and the values your logo profiles claim to espouse.
Getting happy team members sharing on social is terrific when it comes to reaching new candidates. However, this type of engagement also offers other benefits for building the corporate culture behind your employer brand and increasing employee retention.
When you roll out an official employee advocacy program, you signal to team members that you:
Value them and their influence
Trust their judgment
Want their engagement—in real life and on social media
See them as essential stakeholders in the corporate culture
Support their personal brand building efforts
Developing an advocacy program takes oversight, tools, content, and time, but the rewards for the business are real. After all, people trust other people more than they trust brands. Imagine if you had your top team members sharing key messages on LinkedIn, Twitter, Facebook, Instagram, and other platforms. These actions could drive both social recruiting and employer social media marketing results.
4. Encourage Responsiveness to Employer Brand Mentions
When you make social media part of your employer brand strategy, don't forget that you've got to do more than share and encourage employees to advocate. Employer social media monitoring is just as important—sometimes more important—to preserving your good brand name.
We operate in a world where it's easy for anyone, anywhere, at any time to express displeasure (and outright untruths) about your company. Maybe some of the complaints are valid while others are unfounded. What's most critical is that you listen for and address negative mentions in a way that balances empathy and professionalism.
Of course, you aren't just listening for the negatives. You should monitor social media for those positive stories about your employer brand, too. Take time to say "thanks" to your fans, share their positive stories, and create deeper bonds with your employer brand.
Whether you're dealing with compliments or criticism, your employer brand needs to be actively responding on social media, as well as making any necessary adjustments offline.
5. Inform and Inspire Employees
An amazing employer brand is about more than employee retention and recruitment; it should also support overall company branding ideas. The best employer branding examples are those that help team members understand their role in fulfilling the company brand promise to customers and inspire them to support one another.
UPS's dedicated jobs website and social profiles share, of course, recruitment content; however, they also feature inspirational stories that reinforce internal core values. This example on YouTube, A Ballerina's Story, shows the way team members support one another on a human level.
Additionally, the Life at UPS section features information about diversity, women in leadership, and UPS's efforts in Puerto Rico to support team members and the community after Hurricane Maria.
HubSpot, another company that works hard at getting employer branding right, does an excellent job of using social media to inform and inspire employees. The HubSpotLife Instagram feed is full of fun photos, employee testimonials and stories, inspiring quotes, and updates about employee-focused events meant to help team members be highly effective in delivering on the company's mission and brand promise.
CareerArc's social recruiting solution helps companies build social employer brands to find, recruit, and hire targeted talent. Request a demo to learn about how our suite of social and mobile applications can drive awareness to your jobs and your modern approach to recruiting.