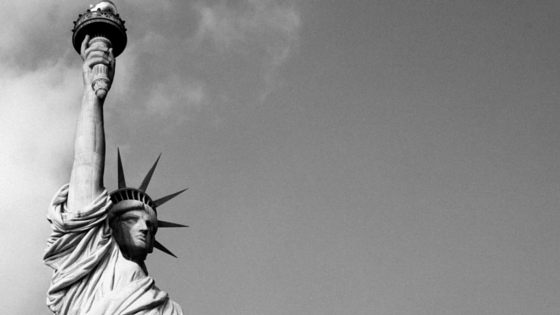 Guest Post | By Bryan Durant, Client Success Manager, CareerArc
---
As a minority and military veteran working in human capital technology, I am especially interested in diversity and veteran hiring strategies and trends. Many organizations have really ramped up their diversity hiring practices through the years. Some CareerArc clients, like Amtrak and Dollar General, lead by example by fully committing to diversity goals, supporting those goals with immediate action, and showcasing how the benefits of their diversity program directly affect their bottom line.
However, through my experience in helping clients at CareerArc in reaching and attracting veterans on social media–as well as my volunteer work with organizations like Veterans Affairs and local career centers where I hold workshops for transitioning veterans on job searching best practices and resume tips–I've found that there are challenges on both sides, candidate and employer, that prevent diversity goals from fully realizing.
Today we look at the mistakes in diversity & veteran hiring that prevent companies from creating more diverse organizations.

Not Moving Past "Veteran Friendly" Labels
Although it's a place to start, identifying your company as "Veteran Friendly" should not mark the extent of your veteran recruiting strategy if you really want to see significant results. Chad Sowash of Randstad Sourceright's Diversity and Compliance Center of Expertise hosted our most recent webinar, Diversity 101: How to Recruit Military Veterans on Social Media, where he shared RallyPoint's recent survey that revealed the majority of recent veterans did not find the "Veteran Friendly" label all-too-compelling. Sowash stressed how companies must move beyond these labels and make a statement, backed by action, that better resonates with veterans and proves a real commitment.
Think locally and long-term: Participate in veteran and diversity events in the community, or host a hiring event of your own. Sponsor an event or multiple events in support of diverse community outreach. Connect with educational institutions, generate student interest in fields at the high school and college levels in urban and disenfranchised areas. Reach out to groups at all levels, including collegiate student groups like Black Student Unions, Hispanic Student Unions, and professional organizations like the US Pan Asian American Chamber of Commerce, or LGBT organizations. Provide young students with exposure to your field of hire, and share ways to help them succeed.

Not Knowing How to Target Military Veteran Candidates  
In March 2014, OFCCP put into place new disability and veterans regulations requiring federal contracts to aspire to a 7.2% hiring benchmark for veterans every year. This benchmark was recently brought down to 7% just this past April. Along with this new benchmark came changes in reporting veteran outreach efforts, the OFCCP now emphasizing the quality of veteran outreach over the quantity of veteran candidates reached.
One growing social network for members of the military and veterans is RallyPoint, which many describe as the "LinkedIn for the Military." It's a professional network where active military members and veterans connect and also explore both military and civilian jobs. Although it's a semi-private network reserved for military, veterans, and family, recruiters and civilian supporters can sign up as well but have limited access to user profiles.
There are many ways to target veteran job candidates on social media, from finding the right online communities to optimizing your posts with the right hashtags. Go here to read 3 Ways You Can Use Social Media to Hire Veterans.

Col(Ret) TK Kolwicz forrmer Inspector General, Air National Guard and now Trainee Engineer @Amtrak #hero #amtrakVets pic.twitter.com/Qu4WH6vNuL

— Amtrak Veteran Jobs (@AmtrakVets) October 6, 2014
Not Involving Your Entire Organization in the Diversity Effort
Organizations that build diversity from the inside-out are best positioned to create lasting change in their organizations. Here are a few ways to get started:
Outline the ways you'd like to improve your diversity within the organization, and communicate it to your entire team. Highlight the points of your strategy and how it's been achieved,
Include diversity as part of your mission statement and display it on your website and marketing material. One of the first things a potential recruit will do in researching your company will be to look at your website. If it does not state and show a high value for diversity, there is a good chance that recruit will look elsewhere.
Include diverse groups during strategic and operational meetings, accounting for multiple perspectives and angles of approach.
Take a diversity temperature through internal surveys and polls. Learn more about what is important to all of your employees, and incorporate solutions which account and work for everyone.
Not Tailoring the Hiring Process To Diversity & Veteran Candidates
One example of how diversity and veteran hiring can break down in the sourcing and hiring process is the struggle to translate military skills over to civilian occupational vocabulary. Clients like AT&T have tailored their career site to veteran candidates by integrating an AT&T MOS Translator Search bar within the site that helps translate Military Occupational Code into language understood by the civilian working world.
There are many other ways organizations can improve their hiring process for diversity candidates. One way is to create or integrate your diversity effort into your referral program. Reach out to current military veteran employees for referrals; they may already be involved in groups and local communities you hope to engage.  Lastly, designate a Diversity Officer for your organization for interested parties to contact with questions about your Diversity Program and to serve as a liaison for prospective and onboarding employees.
Watch the webinar on-demand: Diversity 101: How to Recruit Military Veterans on Social Media. For further reading, check out Moving Beyond the Numbers: How to Recruit and Retain a Diverse Workforce. 
Follow us at @CareerArc share your best practices in diversity and veteran hiring on #talkHR.