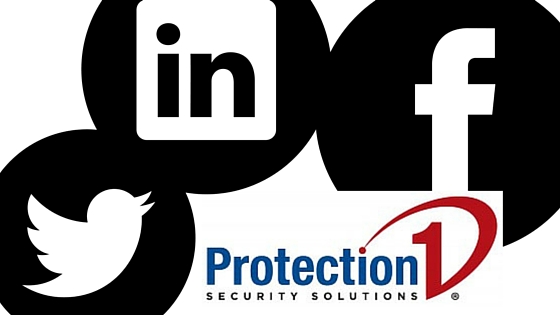 So, who should own social recruiting within an organization? Yes, the question is a bit controversial. But it's a valid one, and one that comes up more often as talent acquisition results become increasingly dependent on employer brand strength and appeal.
It's a question that Protection 1–the largest full-service security provider in the US–had to answer when launching their first social recruitment program. With about 300 open requisitions per month, the company had observed that the traditional job boards they relied on were not providing enough qualified candidates. They sought a better alternative, and they soon decided to expand their hiring efforts using social media.
So far it's a pretty straightforward case, much like the start of our other client success stories. But what makes them different is their decision to have their marketing team own and manage the effort.
Related: Read the full Protection 1 Case Study
How to Execute a Marketing-Led Social Recruiting Program
Build Upon Your Strengths in Social Media 
With Stacie Dauffenbach at the helm of social marketing initiatives, Protection 1 grew a palpable social media presence around its consumer brand. It made more sense to build upon the marketing team's existing processes and social media skills which translated seamlessly to support the company's hiring initiatives.
If you're blessed with  a stellar marketing team, a team that understands social recruiting is an area where HR and marketing departments' goals align, then you likely already have a head start in launching a successful social hiring program with marketing at the helm.




"We have a strong passion for social media at Protection 1 and quickly saw how CareerArc could impact both our recruiting and employer branding efforts. But what we didn't expect was how social recruiting would also improve our social media marketing results. This is why I recommend social recruiting to any marketing team looking to inject fire into their social marketing ROI." – Stacie Dauffenbach, Manager of Creative Services & Design, Protection 1
Have an Internal HR-Marketer (or Marketer-HR Pro) Dedicated to Social Recruiting
We've talked about the HR-Marketer, but perhaps a shorter step towards the middle ground can come from marketing rather than HR.
To achieve a marketing-led approach, the Protection 1 marketing team dedicated three of its members to recruitment efforts. Led by Kelli Whall, this team was responsible for crafting copy and job description details, as well as managing the CareerArc Social Recruiting platform, which acted as a central hub for Protection 1 social job posts and employer brand content pushed across multiple social networks.
The results of this joint effort speak for themselves:
CareerArc grew Protection 1's talent pool with more qualified, culture-fit candidates in less time compared to major job boards
With Protection 1's marketing team executing social recruiting campaigns, career site traffic surged from CareerArc-distributed job posts and social shares
Protection 1 discovered social recruiting improved social media marketing performance; posts on company culture and employer brand drove the highest levels of social media engagement
Related: 39 Interview Questions to Ask When You're Hiring a Social Recruiter
Your Goals Are Truly Aligned. Believe It, Prove It, Then Prove It Again
Today's top marketers are data driven. Dauffenbach became convinced of the impact social recruiting initiatives brought to social marketing efforts when she observed the level of engagement employer branding content generated per post.
"Which social media posts earn the highest levels of engagement? Posts that share positive company culture and employer brand. Especially when posts involve actual employees, we've seen an individual post garner anywhere from 300 to 1,000 likes on our Facebook page. These results really helped solidify social recruiting's place in our marketing fold." – Stacie Dauffenbach
So, who should own social recruiting within a company? It depends on the strength and dynamic of your marketing and HR departments, and on the overall culture of the company. There is no right answer, but there is a wrong answer: "No one."
With millennials projected to make up half of the workforce by year 2020, if your brand and job opportunities can't be found on social media, you may be missing out on the millennial talent of today, and leaders of tomorrow.