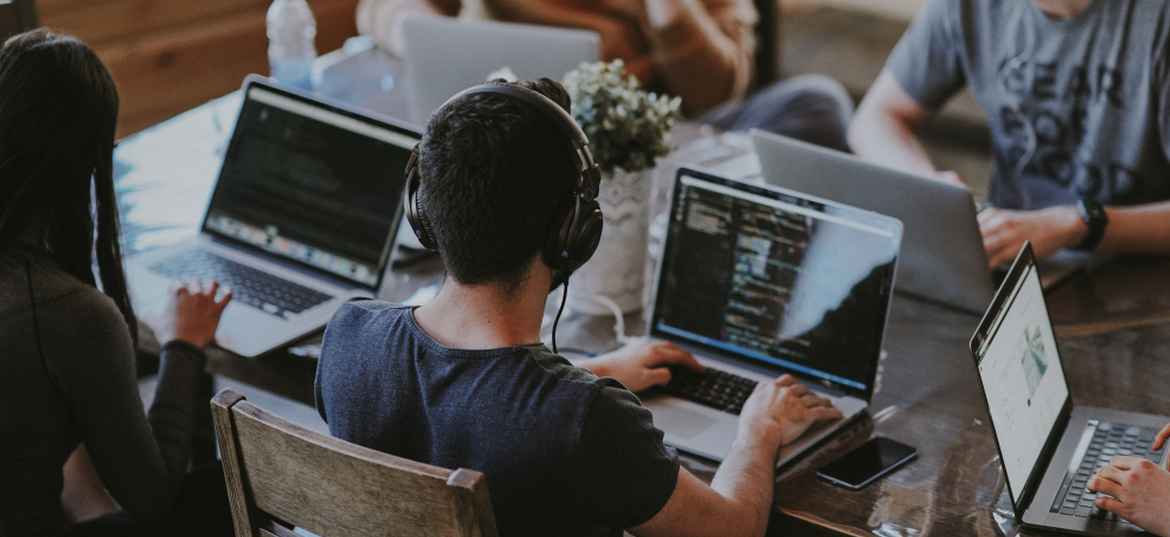 The name of a company usually brings up a reaction to the company's reputation, products, services, and leaders. For a small company, building an employer brand is vital since you only get one chance to make a great first impression.  The initial reaction someone has to your brand may attract, or deter, their interest as a potential employee.
When you have a strong employer brand, you can then attract the very best talent in the industry.  Small companies will not have the biggest marketing budgets to push products or services, but their talent can be a differentiating factor to level the playing field.  With the job market more competitive than ever, having a positive employer brand is critical. As a small company, you want to take the time to build that brand and do it well.
Know Your Target Employees
Roughly 96% of employees think employer brand impacts revenue. Your company's brand as an employer lives on through your existing employee base, your future employees, as well as your past employees. If you want to build a quality employer brand for your small company, you need to know your target employees. 
Think about the type of employees you want to attract and keep long-term. If it is millennials, you want to build a brand around their needs and interests as potential employees.  Look at the job market and think about the ideal employee base for your company.  If you have new technology, looking to younger generations to carry it to the future makes sense.  If you are more of a traditional company, your target employee base may be older generations.  
Knowing your target employees as a small company is like knowing your target consumers. A small company is not going to be able to service every consumer well. Instead, they want to target a part of the market where they can be most successful. It is the same approach with employer branding—you want to be the top employer for the market segment of employees you seek.
Start With a Website Presence
One of the best ways to start building an employer brand as a small company is to create a superb website presence. When you are attracting employees, the first thing they will experience is your website. So what do you have on the page that will draw them in and apply to a position within your company? 
Consider your entire website presence. Is the text appealing and the graphics eye-catching? How is usability? Every aspect should be geared towards your target employees. If you are a company that takes pride in fun team building activities, display it front and center on the site for all to see!
Make Your Company Known on Social Media
Nearly 70% of millennials will research a company's employer brand on social media—this is roughly 10% more than Generation Xers and 20% more than boomers. It's crucial then that your employer brand really shines through on social media. It is not enough to just have a page on Facebook—you want to make sure that the page is frequently updated. Take pictures when things are happening around the office and post them online. Allow current employees to post on social media as well and share about the company to get the word out.  
You want to use more than Facebook as well. Depending on your audience, there's also Snapchat, Twitter, Instagram, as well as the any other platforms. The more you are available and in the public eye, the better your employer brand awareness becomes.
Make Your Employees a Quality Promoter
As an employer trying to build the employer brand of a small company, your current employees may be your best promoters. Consequently, you want to take care of your current employee base as best as you can. When you roll out new initiatives such as working from home, team building activities, work-life balance, announce them on social media so current employees can talk about the positive changes happening within the company.
When you can get your employee base speaking positively about your employer brand, you increase the value of the brand exponentially. Positivity is contagious, and people are more likely to seek you out as an employer when you have a positive employer brand.
Respond to Negative Feedback
It's important to seek out any negative feedback that may exist for your company. As a small company, even one negative review can be detrimental to your employer brand. To be on top of these negative reviews, you need to actively seek them out. If you have a former employee posting poor reviews of your employer brand, it may detract others from applying to your company in the future. The worst thing you can do is hide from the negative feedback or pretend it does not exist.
You also want to be proactive with the feedback and take any concerns to heart. Post about the feedback on social media platforms and talk about changes that you're making to address the concerns. When employees know you care about their thoughts and opinions, their perception of your employer brand only goes up. Responding constructively to them will eventually increase the value of your brand.
Earn Creativity Points to Win Over Employees
Creativity wins big points with employees—both current and prospective. Look at what your competitors are doing in the market to attract and retain talent. However, you do not want to simply copy your competition—create employer branding campaigns that are specific to your company and its values. For instance, you can start an initiative supporting work-life balance by expanding paternity and maternity leave. Or, you can show employee appreciation by spotlighting employees who move on to do big things in the industry. It all depends on what company values you want to bring to the forefront. Much of this approach is like a new product release—you never want to clone what's already in the market and performing well,  but instead you want to innovate and introduce the next best thing.
Tell a Compelling Story
As a small company, you have the ability to craft the narrative. Small companies will typically have a geographic focus and less long-term baggage in comparison to larger companies. You are starting with a fresh palette and you have more control of the story that comes out of your organization. Speak about your organization and its place in the marketplace in a way that aligns with the values of your company and its principles. 
A story is not enough, though—it's also the way you tell it. Through a series of social media and blog posts, you can weave together a creative picture of what your company offers and why it should be an employer of choice. The most effective way to do this is to have employees tell the story themselves. According to the 2017 Edelman Trust Barometer, 41% of people believe employees are the most credible source of information on a business.
The story of building an employer brand starts by knowing who you want to be as a company. If you want to offer the best benefits, salary, work-life balance, or something completely unique, put that in your messaging. Tell a story that matters and do it in a way where you can connect with your target employer pool. 
Small companies need to be more creative in building their employer brand than ever before. Target the core employees you care about most, control the narrative, and it is then that you will become the employer of choice you desire to be.