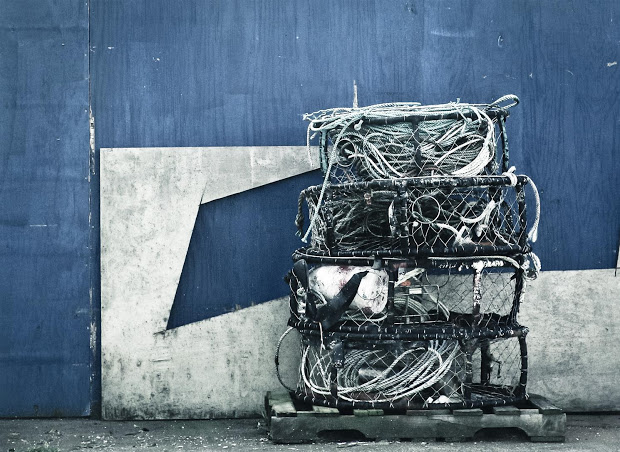 Guest Post | By Audra Knight
---

At 347 million members and counting, LinkedIn is the largest professional network today.
A little over a decade old, LinkedIn has become a global, preferred social network for social recruiters and hiring pros, all clamoring for the limited attention of great talent.
This competitive environment makes it all the more important for LinkedIn users to know how to stand out and make their best first impression on the world's professional social network.
We've put together a list of the most common mistakes talent acquisition pros make so you can learn from their folly and maximize your reach and influence on LinkedIn.
Related: LinkedIn Recruiting 201: Beyond-the-Basics Techniques for the Modern Recruiter – On-Demand Webinar
1. You're too hard to find.
As a talent acquisition professional, perhaps the most common crime you can make on LinkedIn is unknowingly making it harder for others to find you. Although there are many ways to optimize your presence on the network—like using the right keywords to come up more frequently in search results—one simple change you should and could make today is ensuring that all categories of your public profile are visible for everyone.
Follow the steps listed here.
By doing this, you ensure that anyone who lands on your LinkedIn page from a Google search, for example, will view all sections on your profile page and not just the default view which only displays basic profile information.
Related: 30 Min. LinkedIn Makeover: Upgrade Your Personal and Employer Brand in 3 Easy Steps
2. You're neither giving nor asking for recommendations.
The LinkedIn Recommendation Section is the modern day employment reference; and now your reference lives in public view for all to admire, for as long as you prefer.
If you have yet to ask for a referral, this should be number one on your to-do list. Why? Because in all types of selling—be it selling yourself as a reliable recruiter or selling the many opportunities you represent—third-party validation goes a long way as social proof of how reliable, competent, and trustworthy you are as a professional. If you view LinkedIn as an active, social job board and marketplace for opportunities, you must learn to think of your LinkedIn page as your personal sales page.
When you give recommendations, you also increase your visibility by earning a coveted place on another LinkedIn user's page. The more influential the user and the larger her network, the more eyes will land on your words of praise, which are linked to your LinkedIn profile. This is why both giving and receiving recommendations is a great personal branding strategy that should be perennially pursued. You'll soon find that the more recommendations you give, the more you will receive.
3. You're not joining the maximum of 50 groups relevant to your industry.
Yes, 50 is the maximum amount of LinkedIn groups you can join, and finding the right groups is actually much easier than you think.
You can search for groups through the Groups You May Like page or through the Search box at the top of the homepage. Note that some groups have defined membership criteria and will review your request to join before admitting you.
Why do some groups vet you before admission? Because once you are allowed in, you are afforded a few valuable privileges:
Contacting group members for free even if they are not a first connection.
Starting discussions in groups to further expand your network.
Because of this, joining and actively engaging in a LinkedIn group is one of the most powerful tools in expanding networks, promoting thought leadership, and deepening relationships on LinkedIn.
4. You're not using your customized LinkedIn profile URL.
This is another easy fix with significant return. Customizing your LinkedIn URL will have personal branding and SEO benefits.
Your LinkedIn page will come up more frequently in search results, both through LinkedIn search and search engines like Google. Moreover, a custom URL is more memorable and thus can be easily added to an email signature or business card.
Follow these instructions to customize your URL.
Lastly, if you have a name that may be harder to spell, try customizing your URL to something easier to remember, such as LinkedIn/In/TopTechRecruiter. This gives you yet another chance to boost your LinkedIn SEO using relevant keywords.
Get more social recruiting tips by following us at @CareerArc and Audra at @media2knight.
Learn how CareerArc can help you gain more visibility and attract more qualified candidates on LinkedIn, Twitter, and Facebook.