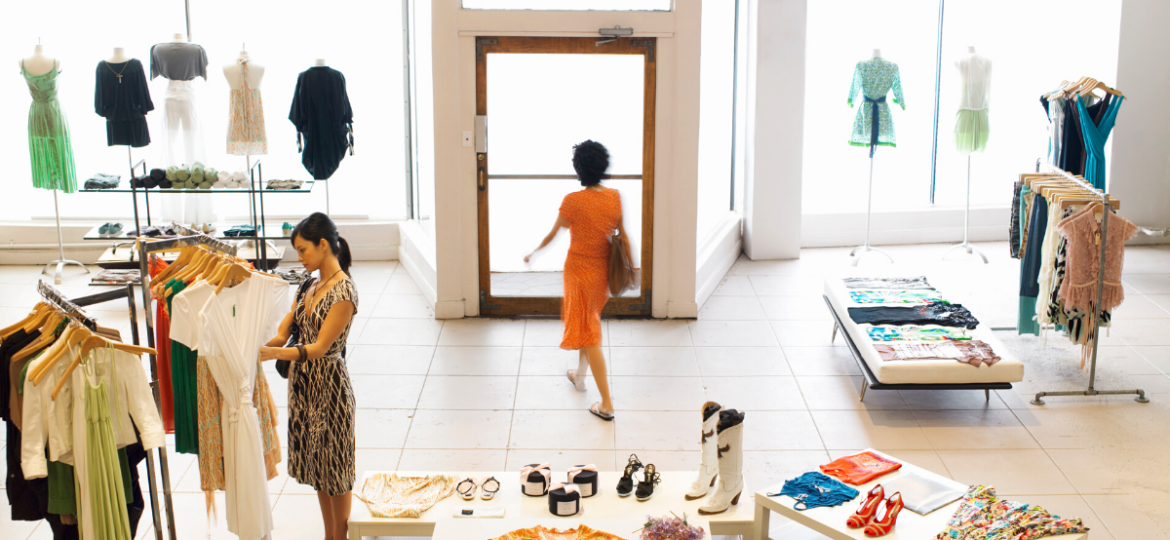 Retail is one of the most varied industries, encompassing all types of consumer goods from retailers that range from solo artisans and small businesses to the largest manufacturers. It's also a significantly large field, employing 29 million Americans and representing more than 32% of all first jobs. These workers come from a wide array of backgrounds and fill everything from the obvious sales roles to customer service and other supportive roles.
Understanding Retail Recruiting
These unique facets of retail business not only influence daily operations but also hint at the challenges facing store managers and other retail recruiters. Large applicant numbers, seasonal hiring needs, and retail's high rate of turnover all further complicate the hiring process—making it that much more important to hire the right job candidates. For retail stores and hiring professionals, the following ten tips provide guidance on how to recruit retail employees more efficiently and effectively.
1. Define clear hiring goals.
Any hiring process should begin with a strategy, but defined hiring goals are especially important for retail recruiting and its many complexities. Your hiring plan should include the number of new employees you need to hire, the key positions you need to fill, the ideal candidate types to fill them, and a detailed timeline for the full recruitment process.
Your organization's hiring history can also be helpful in further defining the right recruitment objectives based on past needs and turnover. These clarified hiring goals will streamline each step to hire employees as you are better able to target your candidate search and identify the most promising candidates.
2. Create detailed job descriptions.
A good job description for each open role is essential in how to recruit retail employees—not only for attracting top talent but also for retaining those that you hire. Job postings should include detailed expectations for the tasks and responsibilities of the role so that potential candidates have a solid understanding of the position. The descriptions should also include the types of experience and technical skills you are looking for from job candidates.
For the best results, begin with a job analysis to ensure that your understanding of the open position matches the real-time needs of your company. An evaluation of current demands, as well as a review of similar job postings from your competitors, will help to eliminate surprises in day-to-day work that may create a negative experience for your new hire.
3. Promote job openings in the right locations.
As any recruiter knows, getting openings in front of the right candidates is essential to an effective strategy in how to recruit retail employees for those roles. Social media is another important location for posting retail positions to be filled. Once you identify the networks that your ideal candidates use most often, like Facebook and Twitter, you can take advantage of social recruiting to reach them with career posts as well as information about your workplace and values.
4. Build your employer brand.
As the summation of how your organization is viewed as an employer, your employer brand may be the most important factor in how to recruit retail employees. Improve your company's reputation by highlighting your culture and values in job postings, on your career page, and across your social media channels. You can also demonstrate that your employer brand is more than just words by featuring content and testimonials from your best team members.
This employer brand strategy is a key way for you to differentiate your organization from your competition, which is critical in the crowded field of retail. On top of attracting great employees to your retail stores, a positive and consistent employer reputation will also make it easier to retain your best employees. These same team members can then also serve as an honest gauge of how the perception of your employer brand compares to reality.
5. Invest in the right recruitment tools.
Recruitment software can provide many advantages for retail business owners and other recruiting professionals. Automating routine tasks like resume screening and high-level applicant review can quickly move you from a wide candidate pool to the pool of hires with the most potential. Especially in high-volume hiring, an automated database of applicants can make tracking the process much easier.
Along with these features, a more advanced recruitment software can also publish your job postings to multiple job boards from a single dashboard, automatically distribute optimized employer brand content onto social media channels, help you design an attractive career site, and set up a referral program.
6. Understand your top employees.
Your most successful employees—whether on the floor of your retail stores or behind the scenes—can help you understand what makes the best job candidates for future openings. Start by identifying the qualities and cross-functional experiences that are common to your top retail employees; these will be the factors to look for in new potential hires. At the same time, understanding the interests and personal goals of these high performers will provide insights on how to recruit retail employees—including where and how to post job openings.
One of the best ways to gather this information and stay updated on employee sentiment is to create an advisory panel of team members. These employees can help you ensure that your recruitment strategy and systems fit the candidates you are targeting for new positions.
7. Recruit your best customers.
A potentially unusual tip for how to recruit retail employees is to look at your most loyal return customers as potential candidates. These individuals may already be passionate promoters of your retail store and can easily direct that interest towards creating new customers and increasing sales to current customers.
Your most dedicated shoppers will often have a knowledge and understanding of your brand(s) and products rivaling that of your current team members. This can result in a shorted onboarding and training time period, as well as a more natural enthusiasm for sales and other roles, compared to those unfamiliar with your retail store.
8. Think outside the retail box.
Some of your best potential candidates for open retail roles may not currently work within the retail industry. Only focusing on candidates with a retail background, especially for more advanced positions, limits not only your candidate pool but the opportunity to grow your company or store in a new direction. Candidates from other industries can bring new perspectives and processes that you may otherwise miss.
9. Encourage employee referrals.
Referrals are a valuable source of candidates in any industry, including retail. Programs that reward current employees for recommending candidates are a key element in how to recruit retail employees and offer many advantages. Referred workers not only save time and effort for your recruitment team, but they are also more likely to be quality candidates and to stay with your company longer.
It takes time and resources to set up an effective employee referral program—and there are potential disadvantages with hiring referred candidates, such as bias and negative company politics. In most cases, however, the benefits far outweigh the risks.
10. Reduce turnover with a retention program.
There's no question that turnover is one of the biggest challenges for maintaining the necessary staff in retail environments. With an annual separation rate consistently above 50%, retail is among the highest industries in terms of quits, layoffs, discharges, and other separations. Reducing the amount of turnover in your organization can help to decrease the high burden of recruitment that is common to the retail industry.
Mentorship programs and clear career pathways allow new team members to better visualize a future with your organization, making them more likely to stay. By also providing opportunities to learn and grow, your company can also demonstrate its commitment to employee success.
Conclusion
The above are just a few tactics to employ as best practices in how to recruit retail employees. Especially in this fast-moving industry, keeping up with hiring needs can a significant challenge, and whether your goals are to improve your recruitment efficiency or better identify qualified candidates, CareerArc can help. From employer branding to targeting job content, our social recruiting platform can help move you closer to your retail goals.