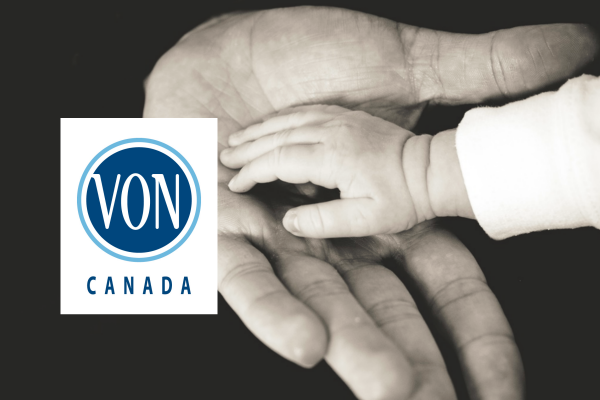 Beyond the accelerating demand for qualified talent, healthcare organizations face some of the toughest challenges unique to their industry:
The rising standards for patient care, the aging Baby Boomer population, and the Affordable Care Act, increasing all add to the soaring demands for healthcare professionals. The dearth of talent has become more pronounced as the growth of qualified registered nurses, home health aides, and medical and administrative staff has remained relatively flat.
The Association of American Medical Colleges projects a talent shortage unprecedented in the healthcare industry, with estimates showing a dearth of 130,000 physicians in the US alone by 2025.
Hiring and retaining talent has become harder than ever in healthcare, and developing a sustainable talent strategy is now the number one priority for many health providers.
Related: CareerArc Talent Solutions for Healthcare Organizations


VON (Victorian Order of Nurses) is Canada's longest-standing home and community health care non-profit, and like many healthcare organizations today, VON is in rapid growth amid an industry-wide talent shortage.
With over 6,300 employees and 6,500 volunteers, VON has 450 open requisitions at a given time to fill across 30 operational sites. Managing nationwide recruitment campaigns unearthed the unevenness of the labor market: VON operational sites located outside urban areas struggled for applicants among a scarce supply of local healthcare candidates. VON's other challenges included:
Difficulty in targeting and sourcing local, qualified nurses and personal support providers through existing recruitment channels

Executing a comprehensive social recruiting effort with limited bandwidth and resources

Legacy HR systems provided a limited view into the success of online recruitment effort
Related: Read the full VON Canada Case Study. >>

Maximum Exposure, Minimal Effort
To find qualified healthcare talent across a large territory, CareerArc aimed to expand both the breadth and depth of VON's online reach through a social, geo-targeted approach. By scraping open jobs data straight from the VON career site, the CareerArc Social Recruiting platform automated the distribution of jobs across social platforms–LinkedIn, Facebook, and Twitter–as well as through CareerArc's large network of partner job engines and aggregators.
"CareerArc's partnership with other channels is a key piece. CareerArc connects us to multiple platforms–from social networks to job aggregator sites–and adds the right links, hashtags, and relevant keywords to target the right candidates. Because everything posts and links on our behalf, our brand and our open jobs are getting amazing exposure with minimal effort." – Jennifer Spry, Manager of Talent Acquisition, VON
Through CareerArc, VON focused on how to more effectively acquire the talent they need today, as well as seeking the alternative talent sources of tomorrow and did so with profound results:
CareerArc became VON's primary social media source of hires for qualified, credentialed service providers

Quality-of-hire, time-to-hire, and cost-per-hire improved under the close counsel of a dedicated CareerArc Client Success Manager

CareerArc platform provided immediate insight into campaign performance, proving ROI
"With CareerArc, we are seeing more qualified healthcare candidates, with the right credentials, from the right location looking for the right type of jobs," said Spry. "Our quality-of-hire, time-to-hire, and cost-per-hire all improved thanks to CareerArc's solution and service."