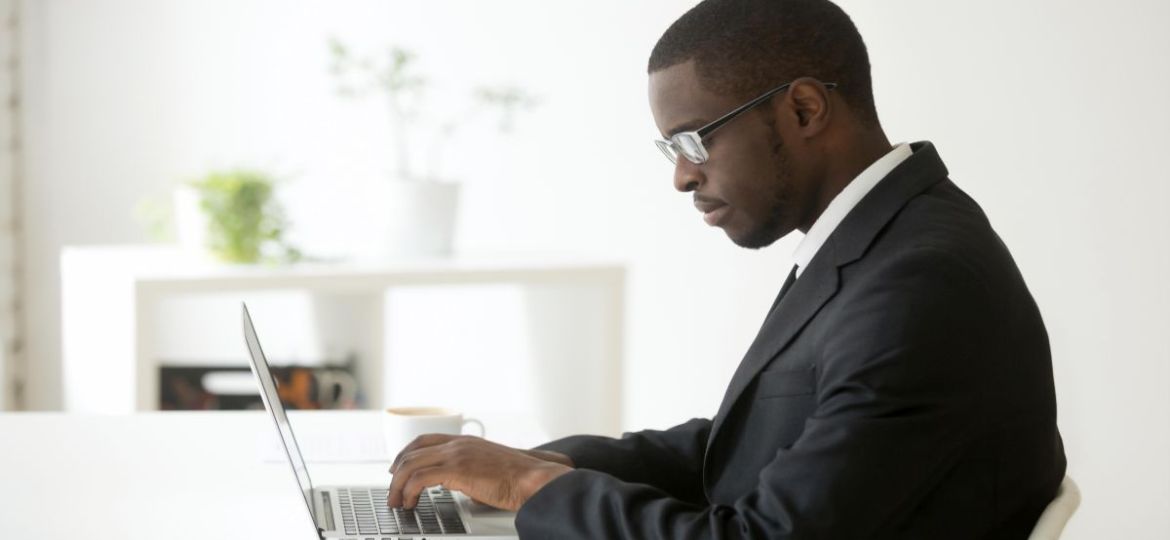 No one likes to be the bearer of bad news, but sending a rejection letter when an applicant isn't the right fit for a position is better for the candidate and for your business.
In addition to letting the candidate focus on other opportunities, a caring rejection letter allows your company to retain more customers—because candidates can also be customers of your products or services. Virgin Media, for example, found that 18% of their rejected candidates were customers—and that two-thirds of those candidates were likely to recommend against the company's services after what they perceived as poor treatment during the application and interview process. 
To retain more candidates as customers, Virgin Media changed its recruiting process. Likewise, your company too can improve your customer retention rate and bottom line by sending a thoughtful rejection letter.
Why Ignoring Candidates is Bad for Business
Many candidates have negative feelings about job hunting. Through our State of the Candidate Experience study, we found 60% of people had bad experiences while searching for a job, and 72%  shared those bad experiences with others.
Their frustration is understandable. Our study showed the average candidate spends 3 to 4 hours on one application. In contrast, 70% of recruiters assume candidates spend less than an hour on their applications, and 72% of hiring managers spend 15 minutes or less reviewing resumes. 
Moreover, only 35% of candidates reported hearing back from companies about their applications. Candidates who didn't receive a response often assumed no one has looked at their application—and 64% of applicants said they wouldn't do business with a company after a negative candidate experience.
The good news? It's not difficult to make caring rejection letters a part of your hiring process.
How to Write a Caring Rejection Letter
When writing a job rejection email, it's most effective to work in elements that are both positive and personal. Equally important is keeping your message clear and concise. According to Sarah Green Carmichael, former executive editor at Harvard Business Review, "False kindness just gives people false hope. And there's nothing kind about that."
Here are five steps to crafting a caring rejection letter next time you have to let a candidate down kindly.
Step One: Automate Responses to Prescreened Applications
Employers who receive thousands of applications don't have the time to review every single resume. Our State of the Candidate study showed 40% of employers use prescreening software designed to automatically weed out unqualified candidates.
If you use a prescreening software program, consider programming automatic responses for those applicants who aren't selected. Thank the applicant, and make it clear that their application is no longer under consideration so they feel they received a definitive answer.
Step Two: Take Notes
Once you begin focusing on the first wave of qualified applicants, start taking notes. These will help you save time when crafting personal rejection letters down the road.
These notes don't have to be lengthy. Make a note of candidates who piqued your interest, even if they weren't a perfect fit for the current opening. You want to be the kind of company that receives repeat applications from qualified candidates.
Step Three: Give Thanks
While it's easy to take candidates for granted when they're coming in by the hundreds, it's important to remember that job applicants can also be customers. When drafting rejection letters, start each one by thanking the candidate. It's a courteous step considering how much time the average candidate invests in applying for a job.
Step Four: Deliver the News
When turning down an applicant, it's best to get right to the point. There's no need to tiptoe around your decision. Doing so can actually cause the applicant more stress. Studies show clear-cut language lowers the discomfort caused by rejections, while actions like apologizing for the rejection cause more pain and anxiety than simply being straightforward.
Examples of language to avoid:
Unfortunately…
I'm sorry to inform you…
We deeply regret…
Examples of explicitly clear, yet appropriate, rejection phrases:
We've decided to hire a different candidate…
You were not selected for the position…
Your resume was not chosen for further consideration…
Step Five: Provide Personal Feedback
If you rejected a candidate for a particular reason, now is the time to share those details. Remember, this is not a review of the applicant's performance. You aren't expected to give advice, and you might not be able to give personal feedback to every candidate. Examples of personal feedback might include:
A need for more experience
A need for more specific experience
A preference toward a specific degree
Sometimes, when a candidate has all the makings of a wonderful employee except for conflicts with company culture, it is best to provide positive feedback while also making it clear they're not moving forward in the selection process. The lack of an invitation to reapply in the future should make your position clear while avoiding negative feelings.
There's another reason to give personal feedback as well. It helps employers fine-tune what they want from the employee who fills a specific role. This information can be used to tweak job listings and social recruitment methods, meaning positions can be filled more quickly and more successfully.
Step Six: Deliver it Quickly
Most companies take far too long to get back to their job applicants. Of the respondents to our State of the Candidate study who reported receiving a response about their application, 51% said the response took more than a month.
Since candidates often send a thank you following an interview, employers should follow suit by updating candidates as soon as they've made their decisions. Some hiring managers cringe at sending an immediate rejection, but for job seekers, quick decisions are a kindness.
__
CareerArc's Candidate Care service allows businesses to offer career transition assistance to applicants, thereby helping to ensure a positive and meaningful candidate experience. Learn more about how companies are benefiting from providing Candidate Care, and how the service can protect your brand and turn former applicants into brand advocates.