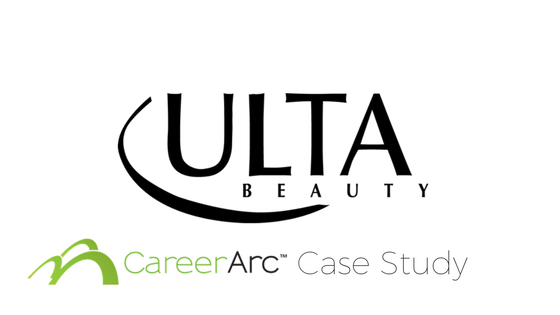 ULTA Beauty has emerged as an industry outlier. In a time when many retail companies struggle to keep shop doors open, ULTA Beauty has been growing at a record pace.
On an impressive course to open 500 new stores in five years, ULTA Beauty is set to grow its physical locations by over 70% and add at least 2,500 associates to its existing workforce of nearly 20k in-store employees.
With 100 new stores to staff annually, in addition to staffing existing stores across 47 states, Sean Taylor, Director of Talent Acquisition at ULTA Beauty, looked to ramp up his strategy and technology to meet unprecedented hiring demands, especially during retail's busiest season of the year—the holidays.
Challenges
Recruiting at pace with ULTA Beauty's aggressive expansion plan to open 500 new store locations in five years.
High competition for talent, especially during the holiday hiring rush when seasonal in-store associates are in most demand.
Combating turnover, which is characteristically high in the retail sector and further compounds cost-per-hire.
Download the case study to learn about this winning social recruiting strategy.

---
Holiday Hiring: The Race for High-Demand Seasonal Talent
In the second year of its five-year expansion plan, ULTA Beauty braced for another record holiday shopping season. In preparation for the hiring rush, Taylor and team decided to expand their recruitment strategy in one particular area that had yet to be leveraged by the organization to its full hiring potential—social media.
The Social Recruiting Strategy That Targeted Active & Passive Candidates
The holiday hiring season has grown increasingly competitive in recent years, and to edge out the competition, Taylor and his team worked closely with their CareerArc Client Success Manager (CSM) to develop a targeted approach to finding and engaging with candidates on social media.
Leveraging the CareerArc Social Recruiting Platform, ULTA Beauty distributed job tweets to reach both active and passive candidates. By researching and including specific hashtags CareerArc helped optimize the visibility of each tweet aimed at ULTA Beauty's target audience.
Learn more about ULTA Beauty's social recruiting strategy that reached both active and passive candidates, including hashtags used in the campaign. View the complete case study now. >>

Results:
70% year-over-year increase in job applications.
53% year-over-year increase in hires.
Exceeded the minimum target for seasonal hires by 50%.
Attracted and acquired more qualified, culture-fit talent, which reduced time-to-hire and
boosted retention.
"By partnering with CareerArc, we received 121k job applications—a 70% YOY increase—and made 15k hires, which is 50% more hires than the previous year. It was remarkable, and we attribute this success to CareerArc. Adding CareerArc's solution and service was the only change we made to our strategy and technology stack that year, and we are so glad we did." – Sean Taylor, Director of Talent Acquisition, ULTA Beauty
Record-Breaking Sales & Hires
The holiday season marked a milestone quarter for the company both in hiring and in sales. By partnering with CareerArc, ULTA Beauty exceeded its minimum target for seasonal hires by 50%, which supported in the company's record 25% YOY increase in revenue for that quarter.
Taylor reflected on the success of their holiday hiring push and identified what he thought set CareerArc apart: "We knew from the start there was more we could be doing on social. But instead of simply listing what was missing and prescribing instant changes, CareerArc met us where we were. They did a great job in really listening to what we needed and knew the right steps to take at each moment. And it worked. It really worked."