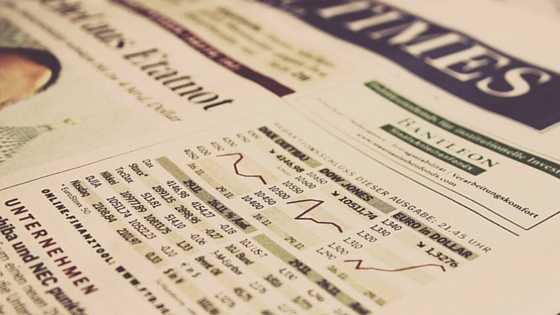 Labor stories made headline news in 2015, and the most notable of them revealed big shifts in decades-old labor traditions showing just how fast our work and workplace are evolving.
Looking back at the stories that defined the past year, we find recurring themes and resilient trends destined to continue into 2016. Here is our list of the top labor headlines of 2015 that shaped the year and unearthed the paradoxes of modern work life:
Zappos Holacracy: Where the Best Management is No Management
In 2013, Zappos began instituting Holacracy–an alternative management system that flattens traditional hierarchy, effectively doing away with bosses and job titles and instead adopting an organizational structure built upon a network of specialized groups, or "circles" as Zappos calls them, and empowering employees to self-supervise their work. 
However, CEO Tony Hsieh felt the transition to Holacracy was moving too slowly, and so in May of this year he decided to speed up the process by offering an ultimatum: Adapt to Holacracy or take a 3-month severance package. About 14% (210 employees) chose the severance, and today Zappos is over half a year into its experiment.
The Paradox: Will the no-management management style prove another paradox that the entrepreneurial drive of an individual can be tapped, nurtured, and self-managed to the collective betterment of an entire company?
The $70k-Salary CEO: The Controversy of Offering a Livable Wage
In April, Dan Price, CEO of Gravity Payments, set a $70,000 minimum salary for his workforce and slashed his own $1M annual salary to $70k. The move was met with both applause and criticism, and the media tracked the story, eager to see if Price's experiment could prove a company's ability to address internal wage gaps and provide what Price perceives is a livable wage, or if it results to employee turnover, customer exodus, and financial ruin.
The results have been mixed: Within weeks of the announcement, two employees quit the company, and Price's own brother and Gravity Payments co-founder filed a lawsuit against him. But according to Price's interview with Inc., at six months following the announcement profits have doubled and customer retention rose to 95%.
The Paradox: In 2015 we reached 5.1% national unemployment; the last time we reached this jobless rate was prior to the recession in April 2008. Despite the positive economic and labor outlook, this story sparked debates on the underlying issue of increasing wage gap and plateauing pay raises, emphasizing the paradox that middle-income salaries have stagnated despite economic and technological advances that should have promised otherwise.   


Related: Why One CEO Set a 70k Minimum Wage, And Why HR Leaders Should Pay Attention
Uber's "Non-Employee" Drivers Sue to Be Classified as "Employees"
What began as a complaint raised by three Uber drivers seeking tip and gas reimbursements is now the most talked-about class action suit going into 2016. Uber, the ride-sharing tech unicorn now valued at $62 billion, faces a suit set to go to trial in June 2016, the result of which could force the company to reclassify its drivers from its current status as 1099 contract workers to full-fledged W-2 employees. If forced to reclassify its workers, Uber may have to afford the accompanying employee benefits like healthcare, expense reimbursements, and disability insurance.
The Paradox: Drivers who joined Uber for its alternative and flexible work arrangements claim they are treated as, and thus should be regarded as, regular employees. The Sharing Economy, like Holacracy, is another instance of the hypotheses of individual entrepreneurship and self-management put to the test. The suit also puts the definition of modern labor on trial, testing the boundaries of what it means to be an "employee" in the 21st century.  
Related: 57 Percent of Job Seekers Have Considered Working in the Sharing Economy
Amazon: The Alleged "Bruising" Workplace Sets Holiday Hiring Records
This past August, The New York Times published a searing expose alleging the retail giant's employment practices and treatment of white-collar employees literally made grown men cry. The piece prompted a response from CEO Jeff Bezos denying the claims and sympathizing with any workers who came forward, offering his direct line for such complaints.
The Paradox: Despite this news, and past allegations of Amazon's blue-collar fulfillment workers laboring under harsh conditions, Amazon projected it would hire 100,000 seasonal hires which is a 25% jump from last year and makes them the single largest employer of seasonal hires in 2015.
How is Amazon hiring so many workers despite its bruised talent brand? Perhaps it is literally paying for the damage to its employment brand: This year the retailer is offering temps twice as what it paid them in 2012, as well as other benefits like sign-on bonuses and shuttle services to sweeten the deal.
Related: Amazon to Hire 100k Workers this Holiday Season, Reflects Shift in US Labor

Tech Benefits War: Increased Maternity & Paid-Leave Policies Meet Hesitant Adoption
Increased paid leave and maternity leave became this year's benefit-of-choice as several Silicon Valley companies announced new paid leave perks within weeks of one another. As The Hill reports, Netflix kicked off the trend in August announcing its unlimited parental leave policy, followed by Adobe offering up to 16 weeks, and Microsoft providing up to 12 weeks.
Recognizing that members of this maturing millennial talent generation are becoming parents, Silicon Valley executives see the recruitment and retention opportunity in providing this benefit. Although many companies are quick to offer it, many employees are hesitant to take advantage of the perk. Some suspect workers are taking cues from the company culture that tacitly dissuades employees from taking time off.
As this Fast Company article suggests, leaders like Yahoo CEO, Marissa Mayer, and Facebook CEO, Mark Zukerberg, set a tone for how their employees perceive parental leave perks. Instead of taking Yahoo's offered 16-week maternity leave, Mayer announced hers will only be "a limited time away."
The Paradox: Tech work culture is itself paradoxically progressive, having become branded as both laid-back and demanding, flexible yet round-the-clock, and leading in employee perks that ironically employees are reluctant to use.
Why All the Tech Companies?
Without agenda, we made this list by recounting and outlining the year's most notable stories and noticing quickly that tech companies truly dominated this year's labor and workplace news. Tech receives focused media attention for its billion-dollar unicorns, recent layoffs, and alternative workplaces and practices that continue to test the pliability of traditional labor.
What should you expect in 2016? More headlines from tech employers who will likely continue to influence both public perception and reality of modern work life.