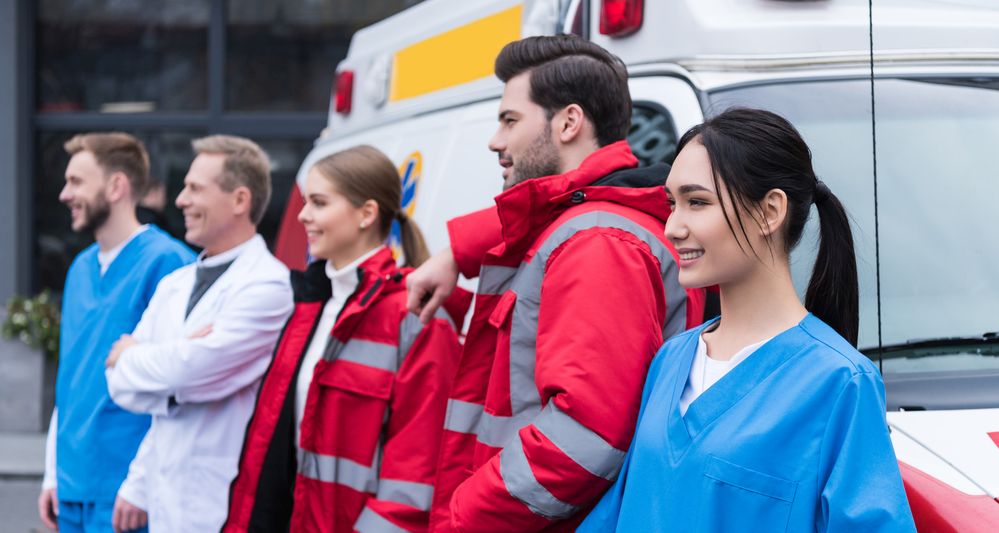 As the population ages, healthcare recruitment continues to be a challenge. According to a report by CareerCast, healthcare professionals are the most in-demand hires for 2019, and this trend will continue to grow. With more healthcare job openings than professionals, the staffing deficits across the entire healthcare industry are expected to rise through 2030.
The American Nurses Association estimates the U.S. will need to produce more than 1 million new registered nurses by 2022, in order to deal with an increasing and elderly population with diverse health needs. By 2022, there will also be more registered nurse jobs available than any other profession, at more than 100,000 per year.
While good pay and benefits help acquire prospective candidates, the ultimate challenge is finding and targeting the right applicants. So how do you do that? Consider adding these five creative healthcare recruitment strategies to your repertoire.
1. Utilize Facebook Live
On the surface, Facebook Live is a basic feature that offers live-streaming video capabilities to users. Modern recruiters can reach Gen X, Millennials, and Gen Y audiences instantly and in real-time. Facebook Live allows you to put your employment brand top of mind with your audience and creates instant connection for a positive user experience. Another benefit is these posts rank high in the Facebook page newsfeed, reaching more prospective job seekers after the live feed is over. By using Facebook live, you can give candidates a closer look at your hospital and job tasks, have them meet the team they would work with, introduce your doctors, or create a Q&A to answer questions about culture, perks, or growth opportunities.
2. Leverage Events to Build Connections
Remember that events, whether in person or over video, build person-to-person connections. You can use video meetups and interviewing to connect with candidates on a more personal level in order to meet them where they are (i.e. anywhere) and to connect them with the right job. This increases your pipeline and gives you more reach. Post your events on Twitter and Facebook, being sure to share updates and information leading up to the event. Cross promote on Instagram as well and remember to use relevant hashtags to get in front of the right target audience.
3. Employee Referrals and Advocacy
What about leveraging the folks who are already working for you (and loving it)? Let's talk sourcing. Healthcare companies can expand their talent pool 10x by recruiting through their employees' networks. The relationships your employees have with their networks—which likely includes potential candidates—are stronger than the relationship those people may have with your brand. Their job posts and shares have a higher impact on developing trust and positive feelings towards your organization. Employee referrals are generally a top source of hire, and research shows these candidates are typically higher quality, faster to hire, and easier to retain.
4. Job Ads and Follower Campaigns
If you want to kick your posts up a notch and enhance your organic traffic, job ads and follower campaigns can also be helpful tools. Job ads can be hosted and boosted on Facebook, or lead back to your company's website. You can complement your healthcare staffing strategy by creating custom audiences and boosting your social media posts to build an engaged talent community, increase engagement, and drive traffic to your open jobs. For example, target Nurses in Chicago (up to a 10 mile radius) for an upcoming hiring event or focus on Respiratory Therapists for all locations to fill a specific need.
5. Build Out Content and Participate
Building your social media presence is a crucial part of your healthcare recruitment strategy. It gives candidates (the majority of whom are passive) a reason to visit your pages. Post industry-specific content that keeps them up to date on what's going on with your company, jobs, hiring events, and more. Remember to post about what makes you unique! Play up the idyllic setting of a smaller market; highlight hiring bonuses; promote continued education programs, recognition and awards; utilize employee testimonials. All of these characteristics are what makes you you and the audience needs to know that. You can also incorporate video to help you tell your story more effectively and use images to get your message across instantaneously.
Participation is also crucial! Join Facebook groups (such as Nurses in Boston, Nursing Students, or Vegas Healthcare) where you can post jobs, start conversations, and create relationships with the people you're likely to hire. Don't underestimate the power of social interaction. Like, share, and repost, as well as comment on other people's posts. All of these things are ways to interact with followers who are interacting with you.
Maintaining an engaged presence on social media gives candidates a well-rounded view of your brand and puts you top of mind when competing for top talent. With so much noise in the space, these techniques will help you rise above and get creative in your recruitment strategies for healthcare.