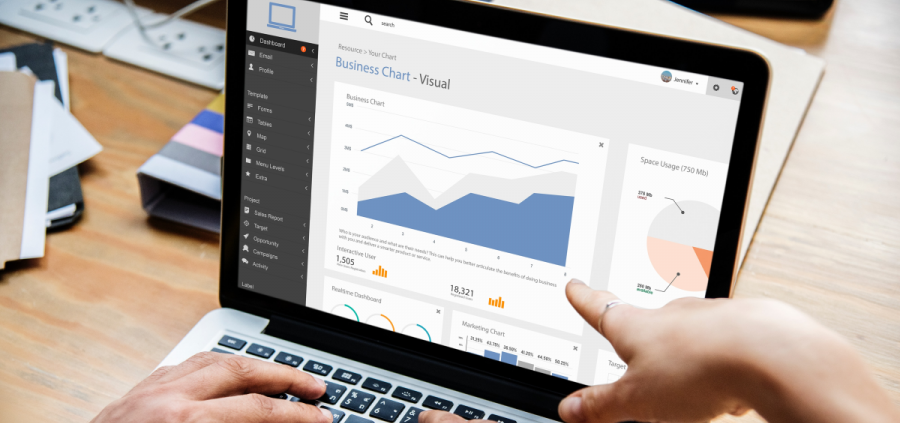 The typical enterprise HR department is sitting on a mountain of talent acquisition metrics. From applicant tracking systems (ATS) to performance management systems to candidate relationship management (CRM) systems, there are numerous technology tools for talent acquisition that capture demographic information, retention risk, recruiting costs, and more. Similar to marketing and sales, every step of recruiting and hiring can now be tracked and measured in your talent acquisition metrics.
HR departments are also rightfully being asked to justify their decisions based on analytics and data rather than gut instinct and subjective judgment. This new directive requires that HR leaders use data to improve every aspect of recruiting, retention, development, innovation, and workforce productivity.
Talent acquisition metrics help HR leaders know which programs and tools are working or not working. If you don't know the reason why you're not finding, attracting, and hiring the right people, it is impossible to fix and improve the process. Below we go over the 5 most important talent acquisition metrics to consider and how you can optimize your recruitment strategies for each.
1. Quality of Hire
Quality of hire is one of the most important talent acquisition metrics, as it is directly connected to business revenue. After all, it's the people that make up your business. If you are not investing in great people, your company is throwing time and money down the drain—something that no one can afford to do in this competitive market.
Quality of hire can be determined by a variety of factors, such as how satisfied hiring managers are with the new hire and how long it takes for a new employee to ramp up to productivity. If you don't have this information handy, you can always collect this information through surveys—for example, a survey filled out by the new hire's manager at the 6- and 9-month mark.
How to Optimize:
Once you know where your quality hires are coming from, you can then invest more time and resources into those channels. For instance, if you discover from your talent acquisition metrics that employee referrals bring you better candidates, then you may want to create an employee referral program and add incentives for your employees to refer people.
2. Cost-per-hire
Cost-per-hire is another essential talent acquisition metric. Cost-per-hire is the total amount of money your company is investing in finding and hiring your ideal job candidate. By analyzing hiring costs in detail, companies can gain valuable insights and make data-driven decisions when it comes to recruiting strategies and budget planning.
To calculate cost-per-hire, simply add up the total cost of hire (both internal and external) and divide that sum by the number of hires in a certain time frame. Internal costs consists of money spent inside your company during the recruiting process, including recruiting team salaries, technology, fixed costs, and employee referral incentives. External costs, on the other hand, consists of any money spent outside of the company such as third-party recruitment agency fees, job boards, social media ads, career fairs, travel, background checks, relocation costs, etc. As a benchmark, the average national cost-per-hire in 2016, was $4,129. 
How to Optimize:
Once you know your cost-per-hire, you can then determine which channels provide the best return over your investment and shift your efforts accordingly. For example, if you realize that Facebook is best (and cheapest) for marketers, then you can allocate more of your recruiting efforts there. You can also compare your cost per hire data by department and position to identify areas for process improvement and lower costs.
3. Time-to-hire
Time-to-hire is a talent acquisition metric that measures how long it takes for you to select the best candidate once you have a pipeline of suitable candidates. This is different from the time-to-fill metric which measures the length of the entire recruitment process, from creating a new job opening to hiring. Evaluating your time-to-hire is a way to gauge the efficiency of your selection process.
According to Spark Hire's 2018 Growth Hiring Trends Report, 49% of talent acquisition professionals take 7 to 14 days from receipt of an application to offer letter, while 24% takes 15 to 30 days to make a hire. To calculate your time-to-hire, subtract the day the candidate entered the pipeline from the day the candidate accepted the offer. You can also calculate an average time-to-hire for a certain department, location, time period, etc. 
How to Optimize:
If your time-to-hire is too high, take a look at your process and see what part you can shorten, remove, or automate. Robert Half's research has found that a whopping 57% of job seekers lose interest in a job if the hiring process is lengthy. Is your interview process too long? Perhaps you can cut it down to two rounds rather than three. Or, maybe your application page needs to be simplified (and mobile!). Keep in mind that the very best hires are constantly being bombarded by recruiters and job offers, so it works in your favor to make the application process as smooth as possible.
4. Career Site Traffic
Often the candidate's first touch point, your company careers page is an important tool for driving your employer brand. Research from the Talent Board shows that in 2018, 60% of candidates chose careers sites, 32% chose job alerts, and 31% chose LinkedIn's careers pages as their top research source. Whereas in the past, career sites were simply repositories for job listings, today it's a portal into your employer brand. Utilize Google Analytics to track and measure your site traffic and analyze where your users are coming from and on what device.
How to Optimize:
Armed with the necessary data, you can start developing a strategy for improvement. Find out where candidates are dropping off so you can further streamline your application process. Look at your highest referral sources so you can prioritize certain referring sites over others. Compare click activity on desktop versus mobile so you can cater specifically to each user group. These are just a few of the actions you can take to grow your careers site to aid your talent acquisition growth.
5. Retention
The costs associated with employee turnover are considerable. According to the Work Institute's 2017 Retention Report, it can cost as much as 33% of a departing employee's salary to find a suitable replacement. Of course, the cost increases if you're replacing a highly compensated or hard-to-fill position, in some cases increasing as high as 213%. By keeping track of employee retention, you can combat future turnover and implement new initiatives.
How to Optimize:
This is where your employer brand steps in. If you don't want to lose your best employees, cater to what's important to them whether it's plenty of growth opportunities, flexible working hours, or great benefits. If your employees are genuinely happy to be at your company, you can even turn them into employee brand ambassadors to further promote your employer brand and recruit talent that will fit the culture.
Moving Forward
As you continue to optimize recruiting, don't forget to measure the new talent acquisition metrics against the old. That way, you can pinpoint what's making the biggest business impact and what's not worth your effort. From there, you can adjust your HR budget and efforts accordingly. Also make sure you are mapping all recruiting analytics to overall business goals. This will help you demonstrate to executives that you are making data-driven decisions, something that they rely on to measure their own success.
With big data and AI changing the shape of HR in the future, there will be plenty of more insights and ways to optimize down the road. However, as of now, incorporating talent acquisition metrics in your strategy analysis is the very least you can do.