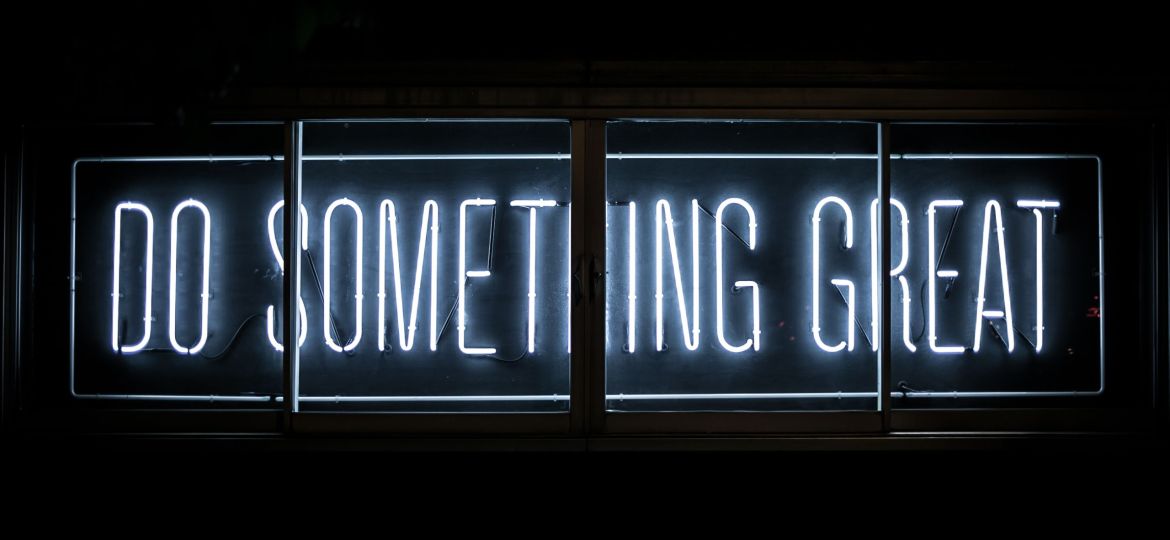 HR professionals play bigger roles in telling and amplifying a brand's story than one might think. After all, what a company stands for and how they conduct their business is just as important as the work or product they produce—at least to many job seekers in today's market looking to make a switch.
Whether or not the word 'marketing' appears in a recruiter or hiring team member's job title shouldn't stop them from embracing the part it plays in sourcing and placing top talent. Recruitment marketing strategies, when applied to the hiring process, can strengthen and streamline your efforts.
A recruitment strategy is a multipronged approach that attracts or identifies candidates and then successfully converts them from a potential hire to a new hire. Recruitment marketing strategies simply apply the use of marketing tactics to influence your brand's narrative and the impact it has on potential candidates.
Recruiters have to be smart and well-rounded, but should also have clear goals and objectives. Once you determine the kind of candidate you need or want, it's time to develop a recruiting marketing strategy to attract and convert them. Get started by creating a clear recruitment marketing plan that hits on multiple touchpoints. Here are seven recruitment marketing strategies—and how to execute them.
1. Establish a strong employer brand. 
In order to attract top talent and inspire excitement around your company's career opportunities, you have to market your brand as a desirable employer. Think about what really differentiates your brand from the competition and focus on that. As Natalie Audelo, Employer Brand Manager from Toast told Career Arc, "The best advice I ever received about employer branding was 'humor or heart.'" She continues to explain how your goal should be to achieve an emotional reaction from the candidate. She adds, "Saying 'we're hiring' or 'we have free snacks and a newly renovated office' just doesn't cut it." So how does one generate an employer brand people want to be a part of?
Step #1: Identify what actually makes your brand different. Think outside of the corporate box and hit on attributes that really set you apart from your competition.
Step #2: Get the message out there. Once you determine what makes you different, share it to relevant communities. Share original content on your social media pages, connect with professional groups or content providers within your area of business to get the word out.
Step #3: Be transparent in how you deliver on your claims. Show how your business is doing the things that make you stand apart. Showing instead of telling can instill trust and offer transparency to potential job seekers.
2. Develop a user-friendly careers site. 
Once you've successfully attracted job seekers to your careers page, thanks to your stellar employer branding efforts, you'll want to ensure the best user experience possible. Many potential candidates won't end up following through with an application. Ensure your application process is streamlined and lives up to your brand persona. To do so, keep the below steps in mind.
Step #1: Design an engaging digital experience. that complements your brand messaging.
Step #2: Write better job descriptions. Take the time to strengthen your job descriptions and ensure they captivate the potential candidate in place of turning them off.
Step #3: Implement a timely response system. If someone applies and then never hears back, they could harbor negative feelings. Try to remember that they might not be the right fit today but could be in the future.
Step #4: Share employee testimonials. Current team members' enthusiasm will only strengthen the idea that your brand is an ideal employer. Sharing "day-in-the-life" content can also help strengthen the talent pool that applies. An inside look at the actual job duties can keep qualified parties interested and weed out matches that weren't the best fits.
3. Invest in social media recruiting. 
Today, a brand has to invest in more than just LinkedIn when it comes to recruitment marketing efforts and social media. According to The Muse, 66% of companies use Facebook for social recruitment and 54% use Twitter. Sharing engaging content across multiple platforms can get employees engaged and attract potential candidates. Kickstart your social media recruitment strategy by:
Step #1: Create original content. Reposting tired memes won't say much about your unique employer brand. Work with creative or marketing teams to develop original content that speaks to the points you want to highlight.
Step #2: Post regularly and strategically. When it comes to putting recruitment marketing strategies into practice, this is an important note to remember: post with purpose. Plan out your calendar, evaluate high trafficked times and try to post accordingly—not too little or too much.
Step #3: Engage with comments. If people are liking, sharing, and commenting on your posts—take note! Make the most of the engagement by leaving links to more content or just answering back so the person knows someone is actually listening.
Step #4: Encourage employee engagement. Utilize your existing team members to amplify your message. Inspire them to share your posts or engage with the content on your page. One great way to do this is by featuring top talent.
Step #5: Understand insights. Better target potential candidates in the future by analyzing past performance data. Leverage social media insights to learn more about your audience and identify top talent in the wings.
4. Keep communication personal. 
Whether you are reaching out via social media, email, or through professional events like webinars, a personal introduction or followup can make a big difference in how the candidate receives the message.
Step #1: Establish best practices for introductions. Create a template that you can follow for any first-time connection. Include the person's name and perhaps some recent original content that speaks to their industry and well of your brand.
Step #2: Maintain communication. It may not be the best time for a job change when you initially reach out, but that doesn't mean the candidate will never be interested in a switch.
5. Connect with top talent before they are potential candidates. 
Enrich your talent pool with top-tier potential candidates before they are actively looking for a new job. There a few ways to spark conversation with top talent, especially within specialized fields, here are some ways how to do so:
Step #1: Create original content that establishes your brand as an authority or leader. Use tools like webinars or create a video series for YouTube that showcases your brand as experts within specialized fields. An individual may be looking to expand their professional knowledge and then fall in love with your brand at the same time.
Step #2: Follow up. Create opportunities to reconnect once you connect with these potential candidates through these kinds of professional development series. Prompt them to sign up for a newsletter or direct them to your social media pages to join specialized groups.
Step #3: Host events. Create an opportunity to connect in person by hosting a meetup or happy hour at your office. This will allow you to showcase your facilities or highlight your employer brand.
6. Elevate the candidate experience. 
Once you have confirmed interest, make your candidate's experience the best it can be. New soft skill assessment tools can help ensure a better culture fit right from the very start of the application process. You can also follow the steps below to better ensure a positive candidate experience to ultimately support your overall recruitment marketing strategies.
Step #1: Update careers page. If you didn't start out your recruitment marketing plan with a careers page revamp, you should reconsider. Or perhaps this is just another supporting point to get you to actually make some changes.
Step #2: Ensure a streamlined application process. Again, this element is a part of many career page refreshes and is essential when looking to improve the overall candidate experience.
Step #3: Keep lines of communication open. Be conscious of how much time elapses between application or interview responses and try to stay in regular communication without overdoing it. 
7. Maximize current employees' impact. 
When it comes to attracting new talent, don't underestimate the power of your current team. Leveraging existing talent is a smart way to promote company culture and instill trust among potential candidates.
Step #1: Encourage social sharing. Engaged employees are typically happy employees. If potential candidates see them posting about their work, they may be more intrigued to dig deeper and visit your careers site.
Step #2: Nominate employee advocates. An employee ambassador program can help amplify employer branding messages from an authentic source. As previously noted, saying you stand for something might not make as big of an impact as actually showing action.
Step #3: Start an employee referral program. Your current talent might have friends in similar industries, delve into their personal networks to deepen your talent pool with qualified candidates.
Step #4: Value your current team. Let them know they are appreciated, and they will be more inclined to talk about your brand in a positive way—whether on social media or offline.
You may have noticed some overlap across these recruitment marketing strategies and their tactics. That's simply because many of these individual elements build upon the individual recruitment marketing efforts and strengthen the overall execution. A true recruitment marketing strategy should hit on these multiple points in order to present a fully fleshed-out presence to prospective candidates.
Undoubtedly, as HR professionals, you'll want to attract and recruit job seekers, and recruitment marketing strategies will help you do just that, but don't let your impact stop there. Retaining your top talent can be just as critical to your brand's success. Read on for tips on retaining millennials, an attractive talent pool in today's job market.