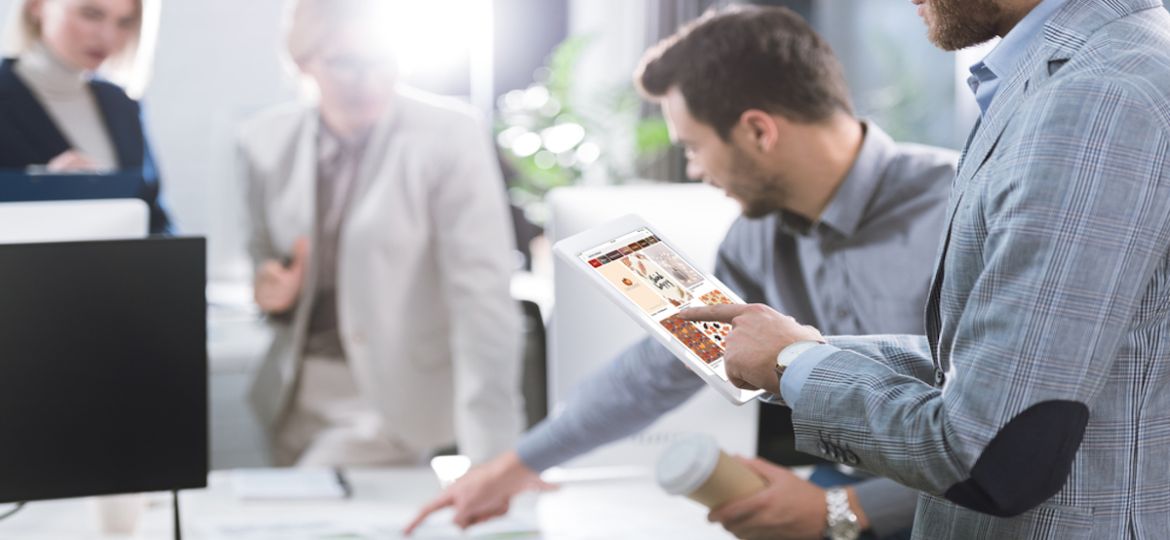 How is your company perceived by your employees? Is the environment positive and inspiring? Do they feel as if they are taken care of in return for their hard work and dedication? Although strong client relationships and optimal workflows are paramount to any growing organization, employer branding is crucial for those looking to make waves in their respective industry.
The rising economy has caused unemployment to dip, resulting in a decreased labor force. In order to rise above the rest, it is important for your brand to go the extra mile. Here are four creative employer branding strategies to help elevate your organization's brand:
1. Share Employee Stories
Creative employer branding strategies start with great employee stories. Every employee has a unique story to tell. When an organization takes interest in their workforce, candidates notice. Rather than being treated as a singular cog in a well-oiled machine, they appreciate being treated as individuals with a valuable perspective to share.
To paint a picture of the organization's diversity and showcase the depth of your company's workforce, start by sharing brief biographies and images of your employees across all company social media platforms. Broadcast their personal stories by including the individual's length of employment responsibilities, as well as a detailed explanation of how their contributions have made a positive impact on the growth of the company. A sense of purpose can be the driving force within an organization and can motivate employees to achieve more. When a company is collaborative and successful, it also attracts top talent and improves your employer brand.
Take a look at the social job posting by Grand Casino that features a work-centric biography of one of their valet attendants. It features the employee's name, photo, and career journey which gives the post an added authenticity, and also highlights his positive experience with the company which is an invaluable message to prospective candidates.
2. Promote Company Events
Between long shifts, conference calls, lines of code, and threads of emails, your employees deserve more than a simple coffee break. Company summits, outings, happy hours, or special events are special ways to help your employees recharge, express their personalities, and cultivate unity within the workplace.
Share these events to prospective candidates on social media as part of organizational news. Although organizational change, breakthroughs, and industry news are crucial for brand PR—images of company leisure assure candidates that the organization is investing in their employee's well-being.
Do not be afraid to get creative with event presentation either. Colorful marketing collateral and blog updates about company-wide events are eye-catching to candidates and encourage engagement. Once again, Grand Casino does this well in their promotion of a company pig roast event. With its custom design and event details, the social post not gives appreciation to their current employees, but also showcases their creative employer branding to prospective candidates.
3. Talk About Culture
According to research by Deloitte, 94% of executives and 88% of employees believe a distinct workplace culture is important to business success. If your organization has a unique work environment or culture, it is crucial to have your prospective candidate know. Maybe your company grants extra schedule flexibility or maybe the office space encourages collaboration and creativity. Whatever it may be, craft positive stories about your organization's environment and distribute this information on LinkedIn, Facebook, and Twitter.
Company culture can be presented in many ways including employee testimonials or images showcasing office facilities. Lack of engagement with your employees could cost you billions, so if employees have a story about how their organization's culture has improved their efficiency or work ethic, don't think twice in sharing it with your audience.
For example, the social post from Radware below displays an employee testimonial about the organization's challenging yet meaningful work environment that elevates their employer brand to similar-minded candidates.
4. Spell Out Your Benefits
To attract top talent in a tight labor market, organizations need to consider what they offer in addition to salary. You may want to consider adding enticing benefits such as maternity and paternity leave, daycare services, matching 401k, and travels stipends to your package. They key here is to promote your unique perks as part of your social recruiting strategy. For instance, if your organization offers student loan reimbursements, create custom social media copy that markets as part of job postings. This is a fantastic way to tap into a market of recent graduates and will ensure that you will attract young and energetic talent. If you are in search of talent on the executive or managerial side within your organization, focus on financial benefits related to retirement savings. It is best to have a concrete understanding of the exact talent you are trying to attract and engage candidates with all the perks your organization has to offer. When you articulate your benefits, it reassures the candidate that your organization is invested in the future of your employees.
As you can see, the post from Lassonde Pappas below amplifies their employer brand by mentioning their employee tuition programs when promoting their Production Supervisor position on social media. The company is aware that this perk is appealing to their target talent pool so articulating it further entices candidates to apply—the hashtag #workperks doesn't hurt either.
Conclusion
When attempting creative employer branding, it is best to articulate your messaging through engaging content. Leveraging social media to showcase your company's unique work environment is extremely important and is sure to improve your ROI on candidates across all industries.
Are you enthusiastic about articulating the environment that your organization has built? If you are interested in social recruiting and creative employer branding, request a demo of CareerArc now!