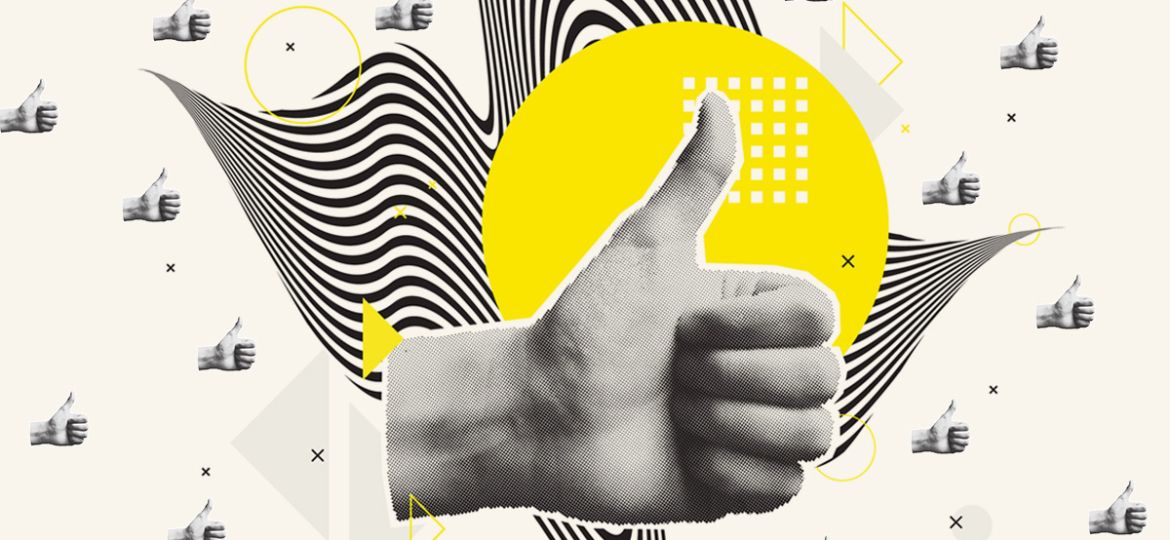 Looking to give your hiring a much-needed boost? Then, social media recruiting should definitely be on your list of talent acquisition strategies this year. But there's so much you can do to reach candidates on social media, and some strategies and tactics have proven way more effective than others. So we've compiled the top concrete and tested ways social media boosts talent acquisition strategy in 2022, all of which you can start doing today.
Below are just 9 ways taken from the full checklist of 29 strategies and best practices for recruiting using social media. Want the complete list?
✅ Access the Checklist: 29 proven ways social recruiting boosts talent acquisition. >>
---
How social media boosts talent acquisition across the candidate journey
Discovery + awareness
The awareness and discovery stage in the candidate journey is arguably the most critical stage—especially if you're hoping to reach passive candidates who are of course not spending any time on job boards. And social media is where they are spending a bulk of their free time—on average 2.5 hours a day. Here are some ways to drive awareness and engagement around your jobs and career-related content.
1. Optimize your posts for search. Use hashtags and keywords candidates follow or search for.
2. Publish content that candidates seek. Post jobs, employee spotlights, DEI&B posts, hiring events, and day-in-the-life videos.
💪 We recommend publishing a mix of content that showcases your company culture, milestones, and open opportunities across all social media profiles—both company and personal profiles—to maximize your reach and results. Check out our Social Media Recruiting Lookbook for content inspo from leading employer brands.
Search
The CareerArc Future of Recruiting Study found that 54% of active job seekers search for relevant jobs on social media. But that's not the only way they stumble upon social media posts in their active job search. Here are a few ways to optimize your content for search to reach and attract talent on the job hunt.
3. Job seekers use social media platforms as a search engine for relevant jobs. Research which topics, hashtags, and keywords your talent engage with and post content targeting each.
4. Job seekers see social media posts when searching for jobs on search engines like Google. Optimize for clickthrough by crafting engaging copy and calls-to-action (CTA) to turn an impression into a click.
🔗 Always include a link and a call-to-action (CTA) or question to drive further engagement. Access our Social Media Caption Writing Guide and Checklist for more tips and tricks.
Evaluation
Candidates evaluate your brand throughout the candidate lifecycle—long before they even consider applying. Here are just a few instances when candidates review your social media presence and how you can influence their decision to move forward with their candidacy.
5. Encourage recruiters to regularly share content and engage on social media. Those who do are seen as responsive and could help increase candidate response rates to recruiter email and InMail outreach.
6. Ensure your brand, logos, and messaging are consistent to reinforce brand recognition. This can also improve the performance of job ads and job board postings.
⚖️ Review our social recruiting vs job boards page and discover the 6 key differences that prove social media is a must-have for your recruiting mix.
Engagement + conversion
It takes about 5-7 impressions before someone even remembers your brand. Since social media allows for multiple posts a day from each social profile, social media maximizes the chances for brand awareness and exposure. Below are some ways to optimize candidate engagement and conversion through social media.
7. Increase the rate of submitted applications directly from social media. Flaunt employee perks, competitive pay, and remote and flexible work options directly on social media posts.
8. Bolster job ad performance. Optimize and support paid efforts with an organic social media presence.
📈 Access our Social Media Recruiting CPC Benchmark Report to discover the social recruiting results and ROI you can expect based on your industry.
Advocacy, retention, and referral
In the past year, the percentage of clients using CareerArc's employee advocacy features nearly doubled. It probably should come as no surprise that social media is the preferred and most effective channel to launch and build talent programs that tap into the power of content and connections—an ideal channel to launch and expand employee advocacy, engagement, and referrals. Here is how social media and employee advocacy can play a pivotal role in your talent acquisition.
9. Delight new-hire onboarding and advocacy. Post new-hire spotlights and ask employees to engage and welcome new recruits.
---
That was just 9 of the 29 high-impact tactics and strategies for social recruiting. And we're pretty sure you'll want the whole set.
✅ Get the complete list: 29 proven ways social recruiting boosts talent acquisition. >>
Proof social recruiting drives recruiting ROI
The list above are just some of the ways we help hundreds of companies turn their social media presence into a strategic source of hire, get the talent they deserve, and reach their talent acquisition goals, such as:
CVS Health achieving their lowest cost per hire
Boston Market reaching an 85% talent retention rate
Texas Roadhouse attracting 400k applicants in 1 year
Novipax filling 19% of their job openings filled in 2.5 mos
ULTA Beauty seeing a 70% rise in applicants and 50% in hires
and so much more.
And they did it all with CareerArc.
🚀 Want more qualified candidates fast? Schedule a free demo of CareerArc today and publish your first social media post in 3 days!