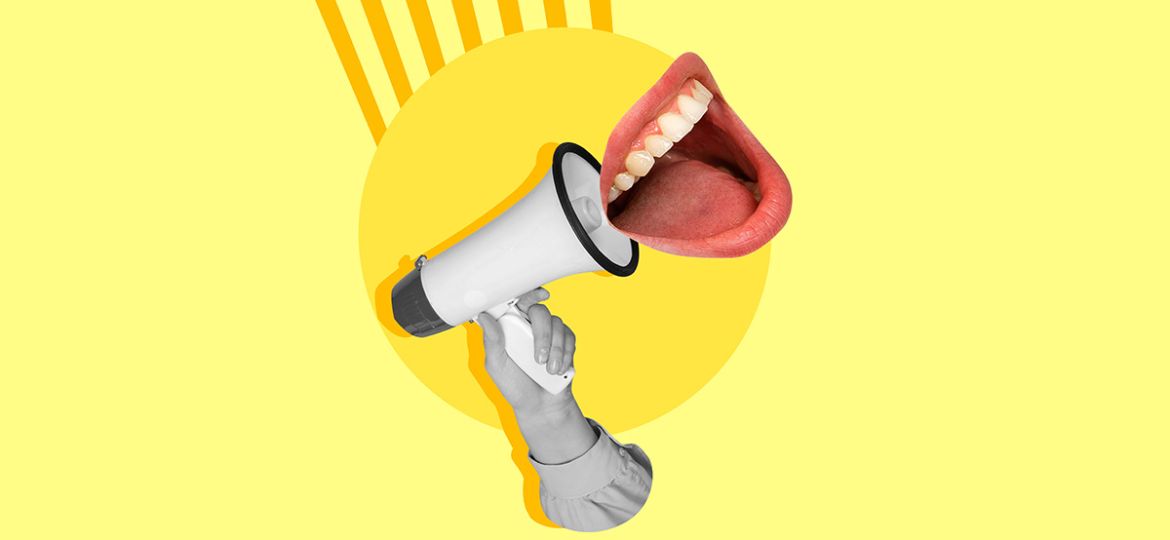 If you're uncertain about the importance of employee advocacy on social media–in other words, turning your employees and recruiters into employee advocates and brand ambassadors on social media–you've come to the right place.
In many ways social media is a natural place to activate employee advocacy simply because it's where current employees, candidates, and brands go every day. And they go there to share and discover content as well as connect and expand their networks. Employee advocacy can add fuel to the fire that is your social media presence and network, allowing you to expand your reach on social media far beyond your own followers and social media profiles by turning your fellow employees into brand ambassadors for your company.
But while employee advocacy on social media might be important, that doesn't mean it's easy. Expecting your employees to find the time to post about your brand with the frequency, volume, and velocity needed to be effective on social media often proves to be unsustainable and therefore unrealistic. But that's okay. With CareerArc, you can strategically automate your employee advocacy so you're reaping all the benefits without any of the time demands.
As an example, take one of our clients Qualtrics. Like many talent acquisition teams, Qualtrics' recruiting team has their work cut out for them. They have a small team and a small budget, trying to recruit tech talent fast for a rapidly growing company.
And yet, despite the challenges they faced, they wanted to be intentional about their talent attraction strategy so they met more of the right candidates that led to more quality matches. They didn't want to just blindly attract. They wanted to authentically attract. They recognized that taking a new job is one of the hardest choices someone makes, and so they wanted to create content that authentically appeals to candidates and addresses their needs and concerns.
So they turned to CareerArc, embracing our employee advocacy, brand ambassadorship, and automation features to turn their recruiting effort into an attraction-led talent acquisition strategy of reaching and attracting candidates at scale with job content and employer brand content, freeing their recruiters' time to focus on employer brand content creation.
For more on employee advocacy and how to use it to scale your talent acquisition and social recruiting efforts, see here.
Understanding the importance of employee advocacy on social media
Let's start at the very beginning (because, you know–it's a very good place to start). Before we talk about the importance of employee advocacy on social media, we have to first talk about why social media is a powerful medium for both talent acquisition and employee advocacy. Using social media for recruiting (AKA social recruiting) is an essential talent acquisition strategy in 2022, for a few reasons:
Expanded reach: The network effect of social media allows you to reach a far wider audience than you might have otherwise. And as we talked about here, the "no followers, no audience" argument is a myth. As one of our clients shared, when they first started with social recruiting, they saw results on Facebook overnight.
Broader and more qualified audience: The world is on social–including passive candidates. Couple that with the fact that today's candidates choose social media as the #1 place to research a company's employer brand, and the picture becomes clear: social media is the best place to reach a wide audience of engaged and qualified candidates.
Powerful brand awareness and employer brand tool: Like we mentioned before, 89% of passive candidates and 84% of active candidates are using social media to research an employer brand. One of the reasons? Because social media allows you to create and display a variety of content that candidates want to know—like what your company culture is like, what opportunities you might have, and what news or awards you've announced–making it the perfect place to showcase your employer brand. Another reason? Because social media is where your employees connect and engage online, and who better to learn what a company is really like than from the employees who work there now?
(Psst: Did you know that CareerArc can help transform your social media network into a strategic source of hire? Read more about what we do here.)
So if social media is already a powerful tool for talent acquisition, why is employee advocacy important? Because with employee advocacy, you move beyond the limitations of your own network as well as amplify your reach and awareness with every like, comment, share, and follow.
Employee advocacy allows you to turn your employees into an army of brand ambassadors, each with their own network. And with CareerArc, boosting your employee advocacy is simple. By publishing to corporate social accounts as well as individual recruiter and employee profiles, CareerArc helps you reach beyond your own network and turn your employees into brand ambassadors–exponentially increasing your network size and boosting brand engagement and loyalty as well.
And that's exactly what Qualtrics did. They tapped into CareerArc's employee advocacy capabilities to turn their employees into brand ambassadors, allowing them to vastly increase their reach while still retaining a more hands-on approach to their content–proving the value of employee advocacy through 5 key results.
"We hold the position that every employee is a brand ambassador," says Nicole Parish, Global Talent Acquisition Manager at Qualtrics. "They're all talking, they're all doing something. So they're all a brand ambassador. It's the amount of vigor behind their ambassadorship that varies based on their level of engagement, their free time and their interest in the content that's available."
The 5 results of Qualtrics' employee advocacy strategy
As you can see from the above image, the results speak for themselves. By strategically automating their employee advocacy, Qualtrics were able to not only authentically share their employer brand and reach more candidates, but proved that it had a direct impact to their talent acquisition, all the while withstanding the effects of the Great Resignation.
Qualtrics' attraction-led talent acquisition strategy positively impacted the following talent acquisition outcomes:
Increase in annual hires
Rise in candidate acceptance rates
Reaching diverse candidates
Expanded candidate reach
Higher candidate traffic
"We're seeing that the content we're gathering and the manner of distribution is deeply involved in our hiring success," Nicole continues. "We're also seeing that this content is withstanding the challenges presented by COVID and the exceptionally driven market we've seen thousand plus percent increases in engagement with this content year over year, between 2020 and 2021, which tells us that this is continuing to be the kind of content that our teams or our candidates rather are looking for.
Keys to leading an employee advocacy program that works and lasts
Nicole shares what to consider when building an employer brand in a way that results in quality, social media content. She shares two main pieces of advice:
"Number one, ask yourself what your candidates are really wanting and needing to know. Number two, ask yourself what your teams are willing to share. Then do the work to have those things meet. If you can start creating content from those two positions, your results will be content that your team is willing to share that content builds trust with their networks and with personas similar to them through your corporate and life-related channels that trust results in greater discovery widening the top of your funnel.
"And more importantly, it kicks off the future of your employee engagement. That cycle pays back and ensures your employer brand is thriving where you need it to."
How we can help
Ready to start experiencing the power of social recruiting and all its benefits–including employee advocacy–at scale? As the only social recruiting solution built exclusively for talent acquisition teams, we help you not only reach a wider and more qualified audience, but save yourself tons of time in the process.
It's why CVS said working with us was like, "Pushing the easy button." And why Vi Living remarked that, "Over the course of a year, CareerArc saves hundreds of hours of my time. I can't imagine not using CareerArc to effectively execute our social media strategy." And why King's Hawaiian found that, "In 12 months, views on our social media sites grew by more than 75% and helped generate 10 times more applicants per month than we had without CareerArc."
But don't take our word for it. Experience it for yourself. Click here to schedule your free demo today.