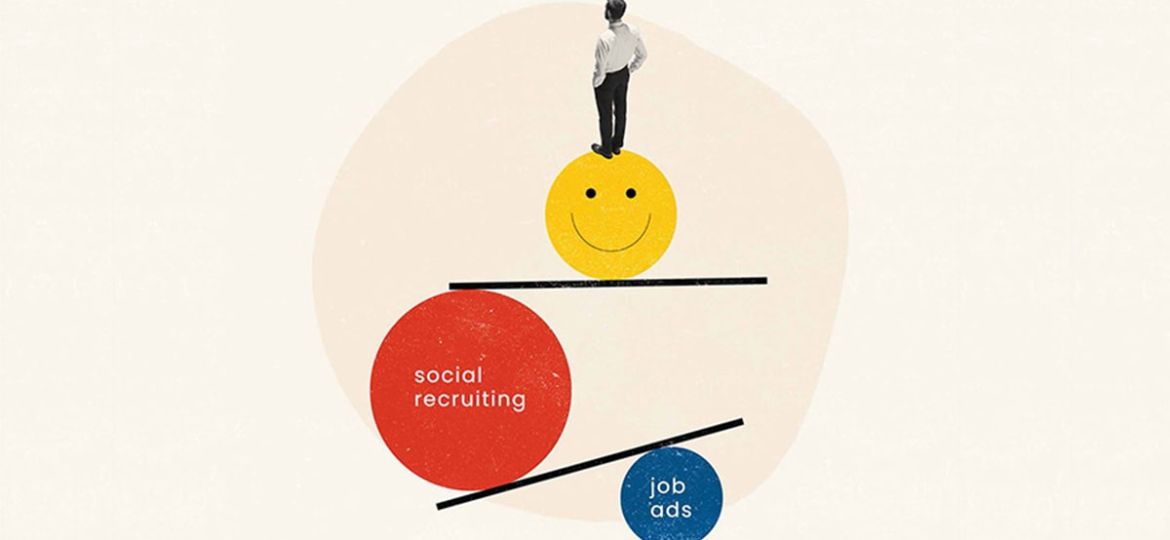 2021 shook up recruitment marketing. Between the Great Resignation, the changing economy, and all the Covid variants, reaching, attracting, and recruiting candidates has become harder than ever.
Which begs the question: which recruiting trends are worth the investment? Which ones are seeing constant results, and which are proving insufficient against the changing market?
Our brand new 2022 Social Recruiting Benchmark Report—which synthesizes data from over 33 million social recruiting job views/clicks and nearly 10 million apply-clicks in 2021—serves to answer those questions.
You can get instant access the full report for free here, or keep on reading to discover five 2022 recruitment marketing statistics and trends to help you decide which investments are most worth it.
1. Based on average cost per click (CPC), social media recruiting beats job ads as a far more cost-effective recruitment marketing tactic
If your recruitment marketing spend is up, you're not alone. According to the Appcast 2022 Recruitment Marketing Benchmark Report, CPA (cost per application) and CPC (cost per click) went way up in 2021–to the tune of 43% for CPA and 54% for CPC.
But here's the thing: not all recruitment marketing channels are created equal.
As our 2022 Social Recruiting Benchmark Report reveals, the average CPC for job-related social media posts for CareerArc clients was just $0.35 in 2021.
That's a savings of 68.2%.
And that's not the only key difference between social media recruiting and job boards. Read 6 more here.
Related: Learn how CareerArc became CVS Health's top source of hire and lowest cost per hire.
2. Social recruiting CPCs vary per industry
Social media recruiting CPCs were lower than paid ad CPCs across the board, but the difference in percentage varies. For example, take healthcare on one end and retail on the other. For healthcare, the average CPC for social media recruiting was $0.57, leading to 50.6% savings compared to ads. On the other end, the CPC for retail was just $0.18, leading to 83.5% savings compared to ads. Click here to see CPC benchmarks by industry.
3. Employee advocacy focus nearly doubled in 2021
Talent acquisition teams are notoriously understaffed and overworked. And with all the challenges 2021 brought, that workload only increased. Which helps explain why we saw record numbers of talent acquisition leaders embrace a strategy that helps them reach passive and active candidates beyond the limitations of their team: employee advocacy.
Employee advocacy is a strategy in which talent acquisition leaders involve recruiters, hiring managers, and even employees in their recruitment marketing by turning them into social media recruiting ambassadors for their company. In 2020, only 23% of CareerArc's clients were pursuing employee advocacy and ambassadorship strategies. In 2021, that number nearly doubled to 43%.
4. CareerArc helped save our clients more time than ever
You may have heard, but here at CareerArc, we don't just help you reach and exceed your talent acquisition goals. We help you do so while saving you tons of time in the process. And the amount of time isn't fixed, either–we're always striving to beat our record and save our clients even more time.
Cue our next takeaway stat from our 2022 Benchmark Report: In 2021, our average savings per client increased 14.6% to 949 hours of work saved per year. That's nearly 6 months of work saved per year.
5. 2021 saw a renewed, overhauled, and larger-than-ever focus on employer branding
As employer brand becomes ever more important to candidates, talent acquisition leaders placed a bigger emphasis on employer brand. And that showed with our clients, too. 46% of CareerArc clients refreshed their social media recruiting imagery and 33% refreshed their social recruiting messaging in 2021. And a whopping 91% of our clients increased the scale and types of employer brand campaigns they executed on social media through CareerArc in 2021.
What's the secret?
One thing you may be wondering at this point: it seems organic recruiting on social media through CareerArc results in drastically lower CPCs and hundreds of hours saved per year. Which sounds great, but what's the secret? How are our clients achieving more for less?
The answer boils down to why social media hiring is so important for talent acquisition leaders to invest in. In short:
Check out CareerArc's 2022 Social Recruiting Benchmark Report for free
Enjoyed this sneak peek into our Benchmark Report? Then you're gonna love the full thing. Access this report for more stats and insights, including:
Social media recruiting CPCs as compared to job ad CPCs by industry
Cost savings by industry
Time savings by industry
Usage increase in recruiter, hiring manager, and employee ambassadors
Changes in employer brand content and publishing
Examples of winning social media recruiting posts
And here's the best part: it's free.
Want in? Just click here to access your free Benchmark Report today.