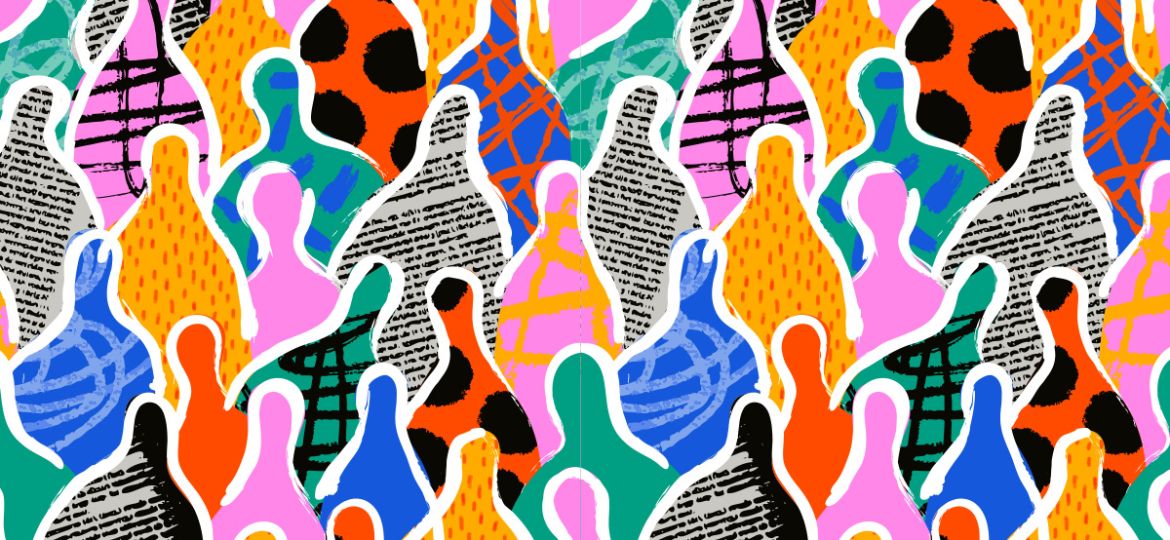 Not all candidates are created equal. We all want more candidates, sure, but what we really want are more of the right candidates. Y'know, candidates who turn up and are engaged and make your headaches (or at least one of your headaches) disappear. So today, we want to talk about one of the tools in your arsenal to find those candidates: job branding.
Here's the elevator pitch: job branding allows you to better focus your social media job posts to target the right candidates. Sounds good? Let's break it down.
What is job branding?
Job branding refers to using your employee value proposition (EVP) to discover your target candidate, and using that information to tailor your job posts to find them. (Technically, it applies to job descriptions and social media posts alike, but we're gonna focus today on social posts because—as we highlight later—most people already do this for job descriptions.) It's taking those extra few seconds to reflect on who you want to reach, and what wording, images, and/or hashtags you can use to better reach them.
How much of your social recruiting should be influenced by this approach? That's up to you. It could be specific social media posts you feel you want to add that extra touch to, or it could be a tailored approach to crafting every social media recruiting post you put out. Obviously, the more you use job branding in your social recruiting strategy, the more effective it'll be, but—as they say—every little bit helps.
Tips and tricks to making it effortless
It sounds nice: with a little job branding, you can fine-tune your social media hiring posts to better target qualified candidates. But with the average social media post taking 4 minutes to make and TA leaders overwhelmed as it is, who actually has time for job branding?
Fortunately, job branding doesn't have to be that complicated at all. Here are some tips and tricks to make it effortless.
Pull from your job descriptions. While using job branding in social recruiting is still something of a novelty, it's something TA has been doing for years when it comes to job descriptions. Which means you don't really have to do anything extra to brand your social recruiting posts (at least as far as the captions are concerned). You just have to borrow some language from your job description and use it in your social media post.
Get info from the hiring manager. Still feel you don't have a good idea on who your target candidate is? You might not, but chances are that whoever's hiring for this position does. Ask them to provide that information to you. You can even set up a system in which all new jobs should include a few lines about the target candidate so you can weave that info into your social recruiting posts.
Don't forget about imagery. Job branding isn't only about what you write. It's also about what you show. Using high-quality (and even custom) imagery can go a long way to attracting the right candidates (and help candidates remember your message, grab attention, and connect with your employer brand as well).
Use targeted hashtags. General, vague hashtags like #hiring only reach general candidates. To better focus your social recruiting efforts, use branded, company hashtags, as well as employer brand hashtags related to your content.
Align your consumer brand and employer brand voice, tone, and personality. Often, a company's consumer brand and employer brand can feel like two completely different voices. But there's a lot to be gained by trying to unite the two, especially since your customers are often potential candidates. And the more you go to align the two, the easier it'll be to brand your job posts.
Mention if the position is remote, hybrid, or on-location. Highlighting your remote or hybrid work environments can draw significant candidate interest and also brand your work culture as one that values work flexibility.
Include the position location. In contrast, if you have specific locations or candidates from specific states and regions you are hiring for, adding the city and state can help brand your job opening. Additionally, with so many moving to new homes and states in the past year, you can brand your job with a post that highlights the city/locale one could be moving to if they joined your company.
Highlight if the position is full-time, part-time, or seasonal. Some people only want to work full-time positions, some only want part-time, and some only want seasonal positions. Labeling what type of position it is will naturally focus your post to the right candidates.
Strategically automate. Probably the easiest—and most effective—way to brand your social recruiting job posts is to use a social recruiting automation tool that does it for you. A good social recruiting platform should offer you quality imaging and tips and tricks for writing compelling captions with ease. (Psst: Did you know CareerArc does all that? Click here to learn more.)
Examples of companies doing job branding right
ULTA Beauty
ULTA Beauty is a prime example of a company that weaves job branding into every aspect of their social recruiting presence. From the wording they use to the images they create, it's clear that they have a strong vision of who they are, who they want to attract, and how to attract them.
An example of how ULTA Beauty brands their posts. Notice how they highlight the perks of working for them, and make sure to use both branded hashtags and employer brand hashtags in addition to their recruiting hashtags.
Here's another example. Referring to a seasonal opening as a holiday celebration reflects a strong understanding of who they're trying to attract.
One last example. ULTA Beauty understands that their candidates care about beauty, and therefore weave that into the wording they use to promote their positions.
Related: How ULTA Beauty achieved a 53% YOY increase in holiday hires.
Texas Roadhouse
Another great example of a company that understands job branding: Texas Roadhouse. As you'll see in the examples below, rather than just use generic images and captions to attract candidates, Texas Roadhouse shows candidates images of their actual restaurants and uses language reflecting the benefits of working specifically for them—namely, great food and service—to find the right candidates.
Use of branded hashtags, specific imaging, and the branded name they call their employees—Roadies—help target these posts to reach specific candidates.
Related: How Texas Roadhouse attracted 400k applicants in 12 months.
CVS
CVS is a company that gets a ton of candidate traffic, and for good reason. As you'll see in the examples below, CVS makes sure to highlight why candidates should want to work for them, as well as use specific images that reflect the position the post is about.
There two examples both use specific captions written specifically for the job in question, both highlighting why candidates should apply to the respective position. In addition, the pictures are both of an employee doing the job in question in the exact setting they'd do it in.
Related: How CVS effortlessly automates their social recruiting strategy with CareerArc.
Inspire Brands
Inspire Brands is a company that understands the value of social recruiting, and it shows in their posts. With multiple brands under their umbrella, it would be tempting to use the same wording and images for all their job posts. But, as you'll see in the examples below, they know to cater their different posts according to the EVP of each brand.
By using different and distinct images for these posts—even though they're both job posts for open positions—allows Inspire Brands to target their reach effectively.
Related: How Inspire Brands drives talent to their global restaurant brands with CareerArc
United Pacific
When you churn out a whole bunch of social media job posts, sometimes it can feel like they're all the same. "We're #hiring, if you know of anyone who's interested let them know, etc. etc." But United Pacific has mastered the art of making every job post feel unique. In just a few short sentences, they brand their job posts as fun, humorous, and exciting.
The above two examples both highlight the fun and pithy tone United Pacific is going for in their posts.
Though this last post is more practical, it's important to remember that benefits are something candidates look for. Highlighting benefits helps target candidates better.
Empower your job branding with CareerArc
We talked a little earlier about how strategic automation can make job branding effortless. CareerArc strategically automates your social recruiting for you, ensuring you're broadcasting your employer brand and vastly improving your reach while also saving you tons of time in the process. Plus, our Magic Posts feature auto-creates countless new posts for you, allowing you to put out an endlessly versatile stream of engaging content.
Wanna learn more about how we work? Click here to read more about how we do what we do, or here to try out a free demo.