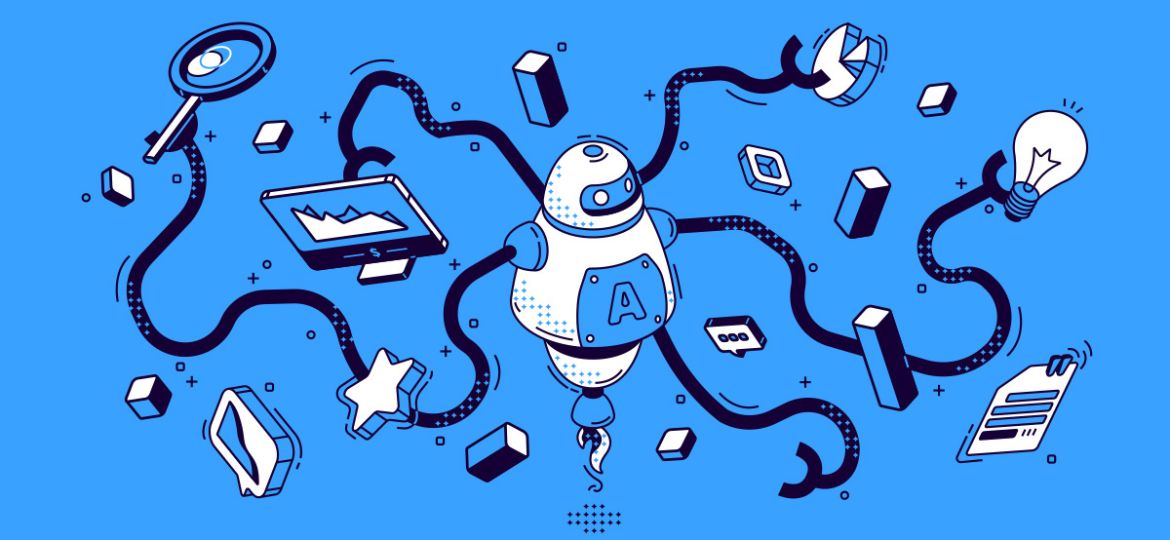 Curious about automated social media recruiting? See, it's hard to overstate the advantages of social media recruiting. Like we outlined here, social media recruiting is better at reaching passive and higher quality candidates, reaches all generations and demographics in the workforce including millennials and Gen Z, reduces job board spend, leverages the network effect of social media to reach more candidates, builds brand awareness, and–because today's candidates are anyway going to your social media accounts to research your employer brand–is basically essential, anyway.
But as anyone who's tried manually building a social recruiting presence knows, it's also time consuming. Which begs the question: is automation the way to go?
So let's get into the pros and cons of social recruiting automation.
Automated social media recruiting: The pros and cons
Pro 1: Time saved
Effective social media recruiting is social media recruiting done at scale. Our Future of Recruiting study revealed that though most employers are on social, they're not doing social recruiting or (aka social media hiring) effectively. Effective social media hiring means both job posts and employer brand content (like employee spotlights, DEI posts, culture posts, etc.) optimized according to social media best practices, posted at the frequency and scale needed to stand out on the company's, employees', and recruiters' profiles.
One problem: that all takes a lot of time. A single post takes at best 3-4 minutes to compose and ensure the right image, caption, hashtag, job link, and calls-to-action are included. If you're a small company with only a handful of open jobs, you don't need to make as many posts, so that time constraint might not be so bad. But when you're dealing with hundreds or thousands of jobs, the sheer labor it takes to manage social media recruiting at scale simply becomes untenable.
(Psst: Not sure how long social recruiting at scale would take you? You don't need to guess. Calculate it with our free time savings calculator here.)
Automating your social recruiting strategy nets you the benefit of social recruiting at scale without the time costs. For example, we found that our clients 949 hours a year on average. That's nearly 6 months of work a year.
Not sure what the benefits of social media recruiting at scale are? Keep reading the remaining pros to see:
Pro 2: More effective reach
Social media is all about reach, and there are many ways to grow that reach. Frequently posting on a variety of topics increases your odds of standing out. Optimized hashtag usage allows you to reach candidates searching for topics like the ones you're posting about. Employee advocacy allows you to reach a wider network than you'd otherwise have access to.
But all those tactics take time to do manually, and if you don't have the time, you'll lose out on the benefits they bring.
With automated social media, you're able to scale your reach with minimal effort. To use CareerArc as an example, we help you exponentially grow your reach by auto-scheduling and auto-publishing your posts and employer brand campaigns across your platforms at a variety of times, effortlessly post to your connected employees' and recruiters' social media profiles, and automatically have every post optimized with the right job type, location, hashtags, keywords, images, CTAs, and job links (more on that later).
Pro 3: Increased brand awareness
This one goes hand-in-hand with what we've stated above. Social media in general is an excellent way to increase brand awareness. With so many people spending so much time on social media daily, posting about your employer brand on social media boosts your brand awareness in a truly unique way, because you're doing so at the place candidates frequent most.
And, because automated social media allows you to increase your reach, get your employer brand before candidates, and raise your chances of being noticed in far less time, you're able to increase your brand awareness far more effectively, too.
Pro 4: Greater ability to reach passive and high quality candidates more often
Social recruiting is one of the most effective ways to reach passive and high-quality candidates, for two reasons:
Passive candidates aren't on job boards–after all, they're not looking for a job. But they are on social media (like we already said, pretty much everyone is). Social media recruiting allows you to leverage the network effect of social media to get your open jobs and employer brand in front of passive candidates, even when they might not be looking for it.
Social media is the top place candidates go to research employer brand before applying to a job, and candidates who care about researching employer brand before applying for a job tend to be more serious, higher-quality candidates.
And, like we've already said, automated social media lets you reach more passive and high-quality candidates faster and more frequently than if you were to attempt doing it all manually.
Pro 5: Effective employee advocacy
Like social media recruiting, employee advocacy comes with tons of benefits. You're increasing your reach by tapping into your employees' networks, allowing more room for engaging with candidates by reaching them through more personal accounts, and making a public statement about how loyal and passionate your employees are about your brand. And, like social recruiting, employee advocacy works best when done at scale–posting multiple posts to multiple different employees' profiles, ensuring that you're reaping the maximum benefits from your employee advocacy programs.
If you automate that, reaping the benefits of employee advocacy can be effortless. If you try to do it manually, though, the sheer amount of work it demands can cause your employee advocacy program to end before it starts (as indeed many employee advocacy programs do, for this exact reason).
Pro 6: A 24/7 social presence
Automating your social media strategy allows you to schedule posts for any time of the day–including times you wouldn't otherwise be able to post, because you might be busy or asleep.
If your social recruiting needs are very niche and specific–meaning, you're posting about jobs in one location to an audience all on the same time zone who are all on social media at roughly the same time–a 24/7 presence might not be strictly necessary. But that's often not the case. With remote work and relocation, candidates are not always in the same time zone. Even those that are aren't always on social at the same time. And for companies hiring across multiple locations, the need for a 24/7 social recruiting presence is practically a necessity.
Manually, that's a serious pain in the neck. When you automate, it's effortless.
Con 1: Reduced control
The big advantage of doing anything manually is control. You get to optimize your social media posts and presence exactly the way you like. Automation by nature tends to mean reduced control. You're not in control–a system is. And if that system isn't well designed, you might not like the way your social media presence starts to look.
Buyer's tip: If you're considering automation tools, remember to check if they offer the ability to customize and approve assets, check captions and hashtags, approve schedules and frequency, and so on.
Con 2: A more robotic social media presence
Without that human touch, less advanced automation often feels robotic. The captions all start to look the same. Glimpses of personality or humor disappear. Weird mistakes–the type that only happen when content is proofread by a machine–start to pop up. And that's not good. Social media and recruiting are all about human engagement. The moment your presence starts to look robotic and inhuman is the moment you stop becoming relevant on social media.
Buyer's tip: When evaluating automation solutions, it's a good idea to look into how they automate without looking robotic. Do they offer tools for varying the message? Do they give options to pull in different image assets? Do they offer tips for what to post when? How do they handle posts for jobs already filled?
Con 3: More quantity, but less quality
When we picture automated SM posts, we tend to picture something like this:
The wording isn't great. The images are often nonexistent. The hashtags may help but aren't optimal . There's no thought put into the timing, the frequency, or the strategy, because it's all automated.
So yes, automated social media might mean greater reach and scale, but all too often, it comes at the expense of quality.
Buyer's tip: When evaluating your social recruiting options (especially when weighing free ones against ones that cost), consider the type of social media presence the automation solution you're considering will create for you. Will it be filled with the same sub-optimal posts? Not only does such a presence rarely see any results, it often comes at the cost of poor employer brand impressions on your candidates.
Con 4: Increased cost
To automate social media recruiting right, you need a solution with the right level of automation with–a tool that is definitely not free. And "definitely not free" aren't the type of words talent acquisition leaders and recruiters want to be hearing right now. Recruitment marketing costs are going through the roof. Is now really the time to invest in yet another recruitment marketing method?
The better and more strategic way to automated social media recruiting
But there's a way to reap the benefits of automated social media recruiting without any of the drawbacks. As the only social recruiting solution designed exclusively for talent acquisition, CareerArc's social recruiting solution is designed with the challenges talent acquisition leaders face in mind.
Simply put, we designed a solution that lets you strategically automate, allowing you to get all the pros without any of the cons. We showed you earlier how automated social recruiting is often thought of looking. Here's what it looks like we CareerArc:
An example of a CareerArc-powered employer brand post.
An example of a CareerArc-powered post from a recruiters' profile.
An example of a CareerArc-powered job post.
Here are some of the ways we strategically automate your social recruiting:
Automated syncing of connected content sources: We sync to your ATS job inventory to automatically post all your open jobs (or those you select) to your connected social media profiles. We also sync with content sources you use daily like Dropbox, Google Drive, OneDrive, and more, allowing you to effortlessly pull approved assets to your posts.
Automated content creation: Our Magic Posts feature creates countless unique and new versions of your existing job posts for you, ensuring you always have an endless variety of messaging so you're always standing out.
Automated content optimization: Our platform takes care of optimizing each post with the right job type, location, hashtags, keywords, images, CTAs, and job links—so you don't have to.
Automated publishing, scheduling, and reposting: We auto-publish your posts according to social media best practices, and provide tips and advice about what to post when to best meet your goals.
Automated employee advocacy posting: We publish and route the right content to the right recruiter or employee feed according to the permissions and guidelines you give us.
And with CareerArc, automation is never a one-box-fit-all solution. We work with our clients to customize their automation strategy to match their goals, so you can automate as much as you choose while retaining all the creative control you want.. And our comprehensive analytics provide you with all the information you need to tailor your strategy to your goals.
And, while recruitment marketing costs are definitely up, our CPC is way down. On average, the CPC (cost per click) for CareerArc is 68% lower than traditional recruitment marketing methods.
How companies automate their social recruiting strategy with CareerArc
We help clients from all types of industries strategically automate their social recruiting presence and save hundreds of hours of manual labor. Like:
Ready to see it in action? See a free demo of CareerArc today.