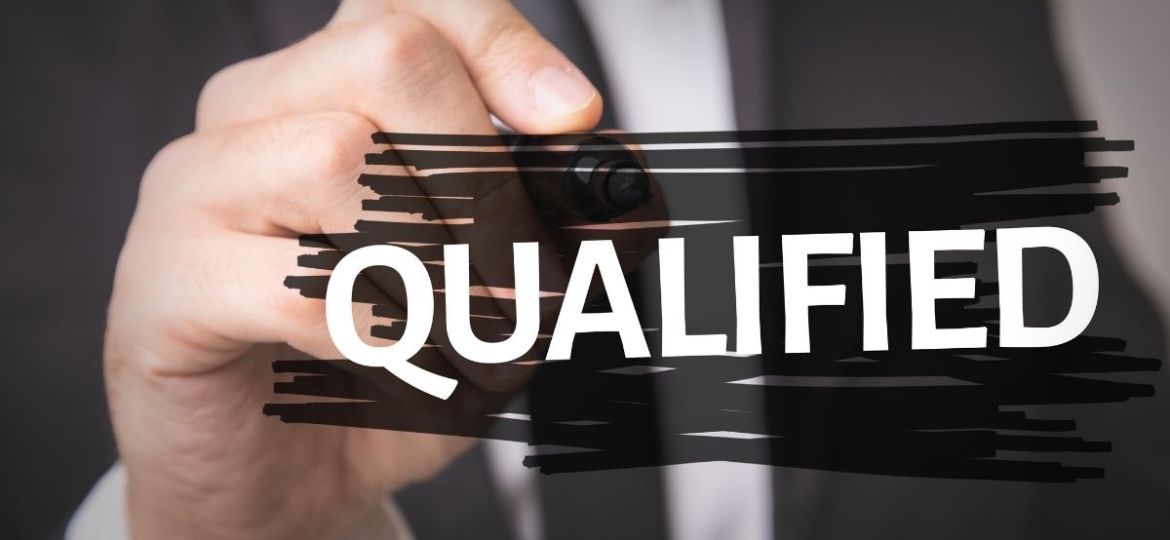 Here's something we've talked about before: social media recruiting nets you more qualified candidates. We've explained about how social media allows you to speak to passive candidates (candidates not actively looking for a job), and how social recruiting lets you share your employer brand to find candidates that fit better with your culture, values, and mission.
Today, we're trying something different. Instead of telling you how social media helps you get more qualified candidates . . .
We figured we'd let these 5 companies and clients show you.
Using social media to find highly qualified candidates
Finding the right talent for your open positions has always been a challenge, and it's one the Great Resignation has only exasperated. It's a candidates' market right now, and those candidates are proving themselves selective in the jobs they choose to apply for.
But you aren't powerless in the face of this challenge. As these five companies will show, social media recruiting is the talent acquisition strategy that speaks to the qualified talent you're looking for.
Social media gets you more qualified candidates in less time
"CareerArc has delivered us more qualified healthcare candidates in less time, especially when it came to our hard-to-fill positions: Through one CareerArc-powered Facebook post, we received over three times the number of nursing applicants in one week than we did the previous three months when we had relied on usual channels and methods. We are so impressed by the response and really appreciate that we now are establishing a social presence that is both effective at attracting talent and an easy process to manage, thanks to CareerArc."
Susan Erickson, RN, MNSc, BC-NA, CHCR
Recruitment/Retention Officer at University of Arkansas Medical Sciences (UAMS)
Social media recruiting extends your candidate reach beyond job boards
Our main hiring challenge was finding and reaching qualified, credentialed healthcare candidates without overextending our lean recruitment team. With CareerArc we quickly began to see qualified applicants come in from previously untapped talent sources. CareerArc not only allowed us to effectively recruit beyond job boards, but they consistently came back with the results to prove our return on investment.
Jennifer Spry, Manager of Talent Acquisition at VON
Social media recruitment finds top talent at lower costs
"Thanks to CareerArc, we did not renew our contract with the job boards we had relied on for years. CareerArc got us more qualified candidates in less time and at a price that was unbeatable. Most importantly, CareerArc helped us cultivate and strengthen brand loyalty, which is particularly tough to do in our industry. While exceptional brand loyalty has always existed at DRS GES, Inc. deployed operations, our partnership with CareerArc has elevated our brand engagement and awareness, in both U.S. and international operations, higher than we had ever thought possible."
Lisa Olden, Sr. Director, Human Resources, Leonardo DRS
Social media recruiting reaches passive candidates
"Sourcing talent has been a challenge over the past 18 months. CareerArc allows us to access a nearly-untapped passive candidate audience. It would be challenging to consistently maintain a presence on social media, but we can rely on CareerArc's automation to do this for us."
Cliff Wagner, Talent Acquisition Manager at Applied Industrial Technologies
Candidates found through social media last longer
"CareerArc has helped bring in a really awesome and healthy portion of applications for us. Over the last 12 months, we have seen a total of 115,000 applications come through from CareerArc. And even of those applications, 85% of the candidates that we received from CareerArc are still with us today. Those are quality candidates that we receive, and they match well with Boston Market—what we look for and what they're looking for also."
Arielle Gerard, Manager of Talent Acquisition & Culture at Boston Market
You can be next
You know what's even worse than struggling on and on to find candidates?
Struggling on and on to find candidates that aren't even the right fit for your jobs.
We can help. CareerArc's award-winning social recruiting solution is designed exclusively for talent acquisition teams like yourself to help you build your brand awareness and find both more talent and higher quality talent for your open roles.
How do we do that? In short, by:
Transforming your social media presence into a talent magnet that's always on.
Automating your social recruiting and auto-syncing with your ATS to strategically manage and post your open roles at scale.
Leveraging the network power of social media to turn your employees and followers into brand ambassadors and advocates.
Strengthening and broadcasting your employer brand across your various social media networks.
But that's just in short. Wanna peak behind the curtain; see how it really all works?