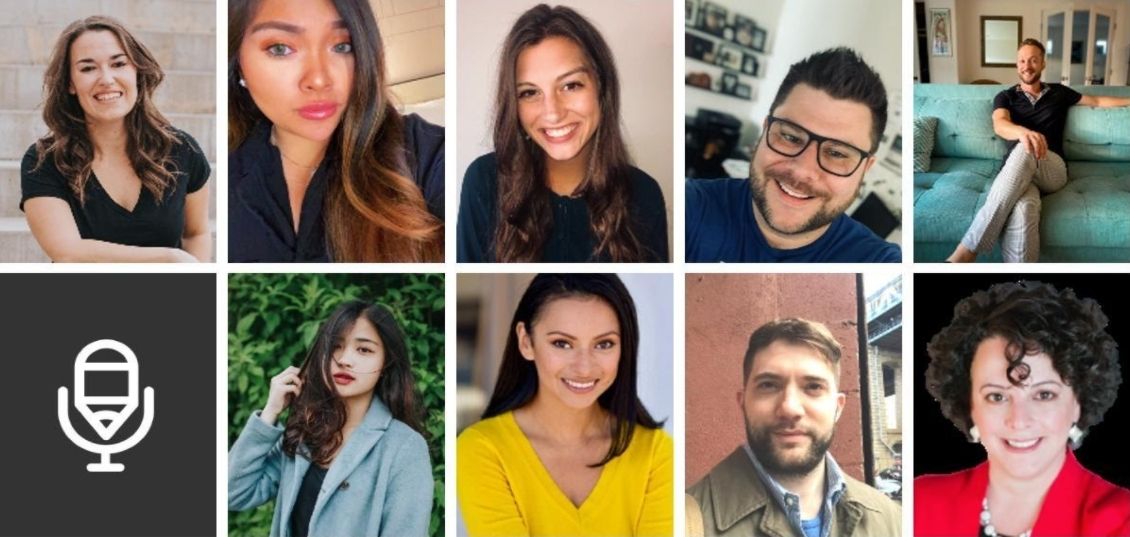 Looking to optimize your social media profiles? Then you're in luck.
To help you better connect with prospective candidates, we asked talent acquisition leaders and recruiting specialists this question for their insights. From hosting live events to ensuring that your talent acquisition efforts are accessible, there are several tips that can help you better optimize your social media profiles.
Here are nine tips to help you connect with candidates on social media:
Identify Talent Through LinkedIn
​​Ensure Your Posts Have Engagement
Get on TikTok
Used LinkedIn Hashtags Properly
Provide Value With Original Content
Host Live Events
Send Personalized Messages on LinkedIn
Make Sure Your Talent Acquisition Efforts are Accessible
Take Advantage of LinkedIn "We're Hiring"
Identify Talent Through LinkedIn
One of the most effective ways for a talent acquisition team to identify talent is to use LinkedIn. By joining and participating in LinkedIn groups pertaining to a given industry, the team can uncover potential applicants who are currently employed or looking for new job opportunities. This will allow them to identify individuals who have a LinkedIn profile that is optimized for a certain industry.
A pool of possible candidates' profiles would be accessible, with information on their current position, company, location, and previous experience. Knowing where to find the proper applicants will make team members' lives much easier because they will save a lot of time.
Lana Truong, PeopleMakeUs
Brush up on your LinkedIn recruiting knowledge with this article on 10 tips to use LinkedIn to recruit.
Ensure Your Posts Have Engagement
There are a number of sites that will tell you that you need to have branded photos, links to other social channels, and Twitter verification. However, we are currently attempting to acquire talent during a time where the workforce cares more about how they are treated as a person and how a company's vision aligns with their own, along with everything else they've always wanted.
If you push for a connected and family-like culture, but your social media shows zero engagements, or simply copy-paste articles from your CEO, how connected and genuine does that make your company look? We need to stop thinking about talent acquisition as a transactional occurrence.
Now more than ever, you might not get a signed offer from a candidate today, but the way you continue to engage with your network and your talent pool will always lead to the right candidate and more candidates signing your offer letters in the future. Engagement is the best social media profile optimization that costs $0.
Brittany Ethridge, Mosaic
Looking to write captions that get better engagement? Check out our post on How to write social media captions.
Get on TikTok
The Detroit Lions are on TikTok. Why aren't you? Having met the milestone of being in the 1 Billion (with a B) active users club, TikTok is now considered beyond the mainstream. From the perspective of Talent Branding, there is no richer medium for understanding what is important to your future prospective candidates.
Don't believe me? Search #WFH, #Corporate, #Millennial, #GenZ, and you will learn very quickly what is important to candidates. Spend less than 30 minutes in this search and take action — you are more than halfway there!
Steven Brown, DP Electric Inc
Wondering how to use TikTok for recruiting? Check out this article on TikTok for recruiting? The why's, the do's, the don'ts.
Use LinkedIn Hashtags Properly
A talent acquisition (TA) team can avail of the hashtags on social media to get connected with the right candidates. If a recruiter posts a job on LinkedIn, utilization of hashtags helps them create user engagement.
The usage of popular and relevant hashtags in your posts will help generate the interest of the candidates. Moreover, when the TA team uses hashtags, it helps candidates find all the job-related posts to get any necessary information.
With this, the TA team can introduce their post to a larger audience and get a chance to trend on LinkedIn. This is the smartest way to find the right talent and beckon user engagement instantaneously.
Caroline Lee, CocoSign
Curious how to optimize your hashtags for maximum reach? Check out our hashtag guide here.
Provide Value With Original Content
On any social media platform, you can provide value to your audience with a single piece of content that will also encourage them to engage with you. This is true even for talent acquisition teams. If you work with employers and candidates in the engineering space, for example, you can create a timely and original survey of salaries for engineers. You can publish the content on your website and link to it on your social media accounts. This way if either a candidate or employer looking for that information comes across it on social media, they might be incentivized to reach out to you and try to work together. The bottom line is, you can show value through your content on social media if what you're creating is what your potential customers are looking for.
Mike Krau, Markitors
Need some inspiration for your content? Steal these 11 customizable social media posts.
Host Live Events
Nowadays, most social media platforms allow you to host live events. This is a great way to meet potential candidates and reach a greater audience. Your event doesn't even need to be specific to your company — you can host recruiting seminars or Q&A sessions about best resume practices. By offering this free content, you'll be able to boost and optimize your social media presence and attract people who may have never heard of your company.
Jason Brandt, Podopolo
Learn more about hosting live events here.
Send a Personalized Message on LinkedIn
Directly reach out to potential candidates on LinkedIn with a personalized message. Let them know what in their profile caught your eye rather than using canned verbiage. You want to make them feel special, so it's easier to connect with them. This might spark their interest in the company and pursue the potential opportunity further.
Desiree Medellin, Peels
Looking for some advice on how to write effective personalized messages? Check out this article on how to write effective InMail.
Make Sure Your Talent Acquisition Efforts are Accessible
If you are actively looking for new candidates, making the link (or custom button) in your bio navigate to your open positions can be a great way to connect with potential applicants. I would also recommend placing tracking parameters on the link so you can see how many applicants are being sourced from social media. Accessibility is key, and this optimization tip can work on all platforms: Facebook, Twitter, and Linkedin.
Emily Whalin, TechnologyAdvice
This topic is quite broad. To get you started, check out this great post on UTM strategies.
Take Advantage of LinkedIn "We're Hiring"
Using your profile on LinkedIn to announce amazing news like "We're Hiring" can be a great way to advance your search for talent. When job seekers are doing their homework on favorite companies or TA experts who have job openings, you put yourself ahead of the pack of other recruiters by being accessible and advertising that you're seeking talent!
Erin Lubien, Empoweru Consulting Group
Want to take optimizing your LinkedIn profile for recruiting to the next level? Check out these 10 tips here.
Take your recruiting to the next level
Ready to transform your social media presence into a strategic source of hire? Access your exclusive demo here.
This post was graciously contributed by Terkel. Terkel creates community-driven content featuring expert insights. Sign up at terkel.io to answer questions and get published.