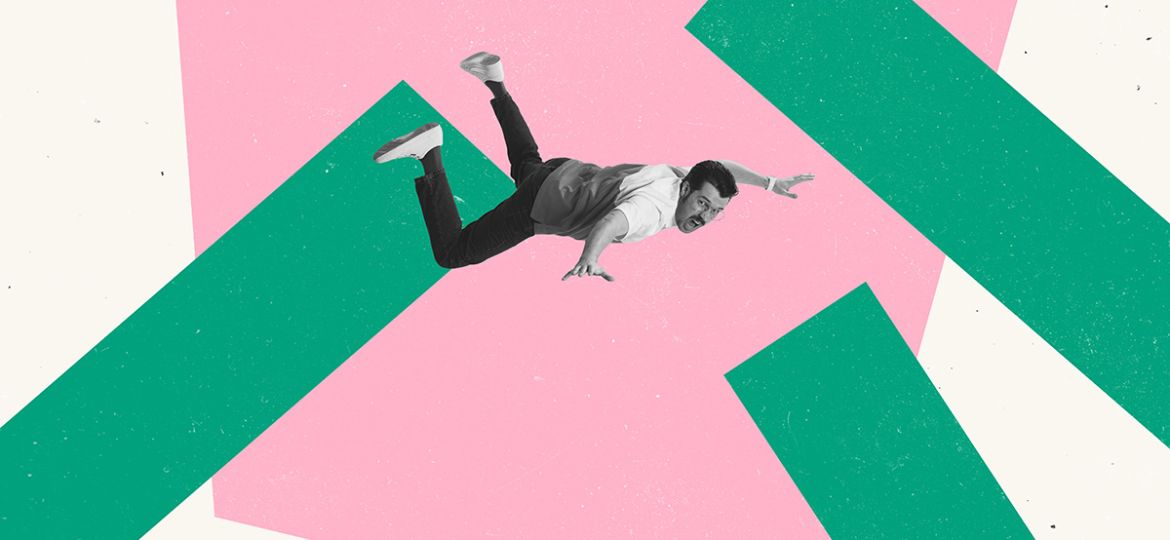 When it comes to automating vs. manually running your social recruiting strategy, there are pros and cons to both sides. And to be fair, automation isn't always the way to go. There are many companies out there that control every aspect of their social media recruiting strategy in-house. But for others, investing in a social recruiting platform isn't a choice anymore–it's a necessity.
So how do you know where you stand? How do you know if social recruiting is something you really could be doing in-house, or if it's time to start looking into automation options?
Keep on reading to find out.
How to tell when it's time to invest in a social media recruitment platform
     1. You have more than 50 open jobs
Let's do some math here. Each social recruiting post takes on average 3-5 minutes to create. You have to write an effective caption. You have to post the right hashtags. You have to find the right image, add the right links, and post to the right platforms.
Now, imagine you only had one open job to fill. Picture the social recruiting you'd have to do to find candidates for that role: a handful of job posts, an employee spotlight or two, something about your company culture, and perhaps a thought leadership post. You're looking at around 8-10 posts, 3-4 minutes each–approximately 30-40 minutes total.
Now multiply that by all the open jobs you have.
When you only have a few positions to fill, effectively recruiting candidates on social media takes maybe a few extra minutes a day. But as your needs scale, your social recruiting efforts need to scale with them. And suddenly, those extra few minutes turn into hours or even days. On average, we estimate that cap to be around 50, but it depends on the situation. We've helped clients with less than 50 open jobs automate their social recruiting.
Social recruiting software helps you mitigate those time constraints by automating your social recruiting for you.
Psst: To calculate how much time social recruiting will take you to fill your open positions, see our calculator here.
     2. You're spending too much time on recruiting as it is
Social media hiring is one of the most effective talent acquisition strategies out there. It turns your social media presence into a stronger, more effective source of hire that simultaneously reaches more candidates while also targeting passive candidates and building your employer brand.
But social recruiting takes time, and that's something talent acquisition leaders don't have much of. With all the many pressures and tasks today's talent acquisition leaders and recruitment marketers face, spending too much time trying to crack the social recruiting code just isn't an option.
Investing in a social media recruiting software saves you time you don't have to spend.
     3. Your social recruiting strategy isn't showing results
Social recruiting works. It works to find passive candidates, it works to boost brand awareness, it works to reach candidates where they spend most of their time, and it even works to retain talent. And that's important to know: social recruiting is a talent acquisition strategy you should expect results for.
And if you're not seeing any results at all, you should be asking yourself why.
There are a lot of reasons why it could be. But one of the main ones? You have not adequately invested in social media recruiting at scale.
And if that's the case, some help from a social media recruiting software could be the answer.
     4. Your job board and recruitment marketing spend just keeps going up
This one sounds a little counterintuitive–if your recruitment marketing spend is going up, why would you invest in a social recruiting software? But here's the thing. Having to keep pumping money into your recruitment spend–job ads, job boards, and so on–is usually a sign that your overall recruitment marketing strategy isn't working or showing diminishing returns.
And if that's the case, social recruiting software can be the solution. Our 2022 Social Recruiting Benchmark Report showed that average CPC (cost per click) of social recruiting was 68% less than traditional recruitment marketing. Which means that, by investing in a social recruiting software, you'll be investing in a more effective and less costly recruitment marketing technique and lower your need to keep pumping money into other tactics.
     5. You're having trouble launching or sustaining your employee advocacy program
In case you're unfamiliar, employee advocacy refers to getting your employees–and specifically your recruiters–to post your social recruiting content to their own social media feed. It's a highly effective strategy, because:
It vastly grows your reach by allowing you to reach all the candidates in your employees' networks.
Having your employees share your content makes a powerful statement about your company culture and employer brand.
Reaching candidates from personal accounts allows for a more casual and human connection between candidates.
The thing is, running an employee advocacy program–promoting it internally, getting interest, setting guidelines, celebrating successes to encourage further advocacy, and so on–takes time and effort. If you only have a handful of employees, that effort is manageable. But if you're a large company with hundreds or thousands of employees, social recruiting automation can help mitigate that effort by automating your employee advocacy program.
     6. You can't figure out where your social recruiting strategy is going
No two social recruiting strategies are created equal. Depending on your goals, you'll tailor your strategy to meet those goals–and then refine your strategy according to the successes and challenges you find in pursuing those goals.
But if you're struggling to track whether or not your social recruiting strategy is working, or what areas need to be tweaked, it might be time to invest in a social recruiting platform that offers analytics. And not just social media analytics—to track your recruiting ROI you'll want access to reporting and metrics that show how your social recruiting efforts are driving real talent acquisition outcomes.
Related: How CareerArc's analytics suite offers you all the data you need to measure the success of your social media recruiting efforts.
     7. Your social media presence looks repetitive
Effective social media recruiting is multi-faceted, made up of a mix of job posts and various types of employer brand posts–thought leadership content, employee spotlights, culture posts, DEI posts, company news, and so on. But when running everything manually, hitting all those boxes can be exhausting, and you're often left focusing on the same type of content over and over. Which means that not only are you constantly sharing the exact same message, your social media presence–the place where you're supposed to be showing a fresh, engaging, and human side to your brand–looks repetitive and robotic.
An example of a robotic-looking social recruiting post.
Investing in the right social recruiting platform allows you to hit a broad range of employer brand and recruiting messaging with minimal effort, ensuring your social recruiting presence is multi-faceted, engaging, and–most importantly of all–successful. Something like this:
Investing in the right social recruiting platform
But even if investing in a social recruiting software is right for you doesn't mean all softwares are created equal. The right social recruiting platform should automate and save you time while also increasing the quality, reach, and effectiveness of your social recruiting presence.
As the only social recruiting tool designed exclusively for talent acquisition, CareerArc helps you reach your talent acquisition goals faster without sacrificing on quality. CareerArc auto-syncs to your ATS and pulls in pre-approved content from your Dropbox, Google Drive, Sharepoint, YouTube and more; auto-creates countless new social media posts for you; and auto-publishes your posts everywhere, including to corporate, recruiter, hiring manager, and employee profiles on LinkedIn, Facebook, and Twitter. And we do it all while giving you as much creative control as you want so you're always growing your reach, effect, and employer brand at the same time.
It's why CVS referred to using CareerArc for recruiting as "Pushing the easy button." It's how Texas Roadhouse got 400k applicants in 12 months after partnering with us. It's how Novipax saw literal overnight success from the moment they signed on with CareerArc.
And if you'd like to experience social recruiting done right, simply click here to access your exclusive demo today.