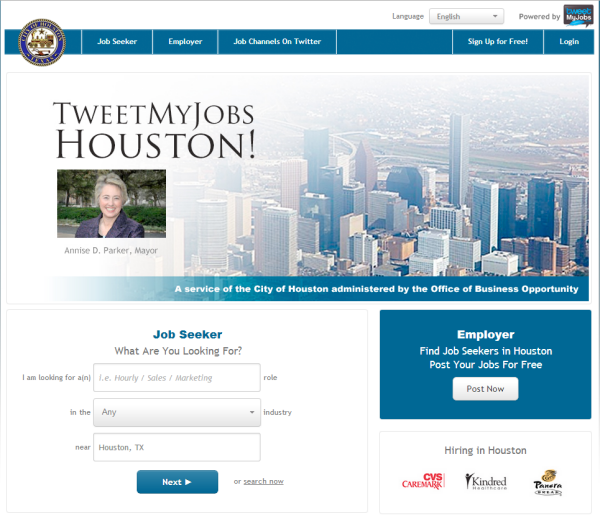 Government leaders are increasingly adopting mobile and social recruiting technologies to help match job seekers with employers in their cities.
The latest is Mayor Annise Parker, who today announced the launch of TweetMyJobs Houston!, a platform to connect job seekers with employers in Texas' largest city. Houston is the 4th largest city in the United States, based on population.
At her "State of the City" address at the Hilton Americas Houston hotel, Mayor Parker unveiled the new site, Houston.TweetMyJobs.com, to thousands of local businesses and Houstonians in attendance.
According to Carlecia Wright, the director of the city's office of business development, "The city took interest in this because one of the mayor's priorities is to sustain jobs."
The service is also available via mobile applications for iOS as well as Android. You can download the TweetMyJobs Hoston! app from iTunes or get it for your Android device as well. Congratulations to Mayor Parker and the city of Houston on a great new jobs platform!