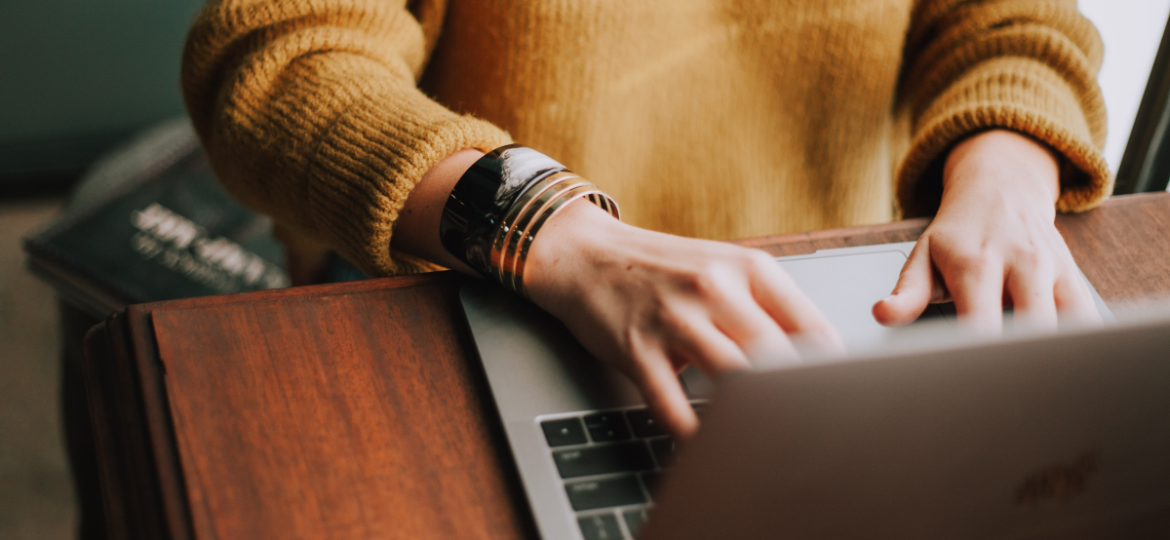 Social recruiting is the activity of leveraging social media platforms to advertise job openings, recruit candidates, and communicate company culture. There are short-term advantages of using social media for recruitment and some quick wins, like increased page fans and general brand exposure, but there are long-term benefits as well.
One of the many advantages of using social media for recruitment is that companies can reach passive or active candidates where they are already spending their time. Recruiters can expand their reach beyond traditional job boards and turn to social media platforms to find, identify, and engage with these candidates quickly and efficiently.
Almost 80% of candidates go on social media to research job openings, and with 95% of recruiters believing that hiring will be more competitive this year, it's time to invest in social media platforms like Facebook, Twitter, and LinkedIn more than ever. Below are the long-term advantages of using social media for recruitment and why they are so important today and in the years to come.
Increased Brand Awareness
Today, quality candidates are not simply looking for a job—they are looking for a career path and a company that can support their personal and professional ambitions. Savvy job seekers do extensive research throughout the candidate journey and decide whether or not to continue with a company based on that research. It's not enough to just develop a strong employee value proposition (EVP), which should include all of the reasons why a candidate would want to work for your company, but the values need to be communicated as well. Social media makes for the perfect vehicle to share the benefits that makes your company special.
Positive employer branding helps attract and retain quality employees who are crucial to the success and growth of the business, with 11% of candidates saying they would turn down a job from a company with a bad social reputation. To help amplify your employer brand through social media, consider planning out a calendar of engaging posts that speak to your brand's EVP. Think about showcasing your company's culture by posting content around employee events. Does your company allow pets at the office? Develop a series that highlights unique benefits that will set your brand a part from the masses.
A Successful Talent Pipeline
In today's low unemployment landscape, recruiters can no longer rely on the best talent to apply organically. Instead, to be successful long term, HR professionals need to be proactive in targeting candidates who are a great fit for a company and start building a relationship with them before they even show interest. Social recruiting helps build a talent pipeline that you can always refer to. Instead of waiting for potential candidates to come to your job posting, you can actively seek them out yourself and create a candidate pool that you can tap into whenever relevant roles are available.
The bulk of the market is made up of passive talent who offer tremendous value, as they tend to have more years of experience than active candidates. Talent pipelining helps you get better candidates in a shorter amount of time. It also allows you to develop a customized strategy to attract and hire key individuals so you're not wasting precious time sorting through underqualified candidates.
Engaged Millennials
By 2025, millennials are projected to constitute 75% of the workforce. However, unlike previous generations, millennials are not just looking for a paycheck. Rather, they want to feel a connection with the company they work for and look to a company's values and mission to see if they align with their own. To cater to this demographic, companies must not only have the right message but also be able to answer the question: "What makes you different from other organizations?"
As social media platforms dominate the lives of millennial, social recruiting is a great way to reach millennials who are actively or passively looking for a position. You can share inspirational content that promotes your company values on social media to an audience that cares about the same issues. Think about what attracts this younger talent pool in general and create and share content through social recruiting that will resonate. Whatever you decide to post, remember to keep it authentic and true to who your company really is. This generation also leans on existing employee perception, and may respond to inflated representations in a negative way.
Higher Employee Engagement
The advantages of using social media for recruitment don't only involve attracting new talent, but retaining them as well.According to the Center for American Progress, it costs roughly 20% of an employee's salary to replace that individual. To prevent attrition, existing talent need to constantly be reminded of what your company stands for and feel that its a true reflection of their employee experience.
To keep employees engaged—and off job board sites—you can create social groups, share events and spotlight employees through social recruiting content. Employees like to see their peers appreciated and praised. They can strive to be spotlighted themselves or simply appreciate the fact that the business values individuals on a personal level that go beyond a paycheck. When your employees are engaged, they will be more motivated and more likely to share how proud they are to be a part of your company. These employees can then become brand ambassadors, officially or unofficially, by sharing employee testimonials or open positions on their personal social media pages. Having proud and engaged employees can also lead to employee referrals—which are considered the highest quality of candidates.
Improved SEO
Search engine optimization tactics—and its benefits—are not limited to your company's website pages. One of the advantages of using social media for recruitment includes organically ranking your jobs page. When your followers share, comment, or like a social post that includes a link to your website, you get a social share. Social shares tell Google that your website is trending, which in turn improves your rankings.
The fact that successful social media engagement can contribute to a rise in the SERPs, or search engine result pages, can be easily overlooked. However, with this boost, your company will also receive more exposure to help support brand awareness and overall organic traffic to your company's site—and job pages.
Reduced Cost
The average hiring cost is more than $4000 per person—with $500 as the average cost of each open position, per day. One of the advantages of using social media for recruitment is that it can help reduce such costly business hiring spend. Social recruiting can help connect a recruiter with talent by leveraging their existing talent pipeline. Whether they've actively engaged with candidates before or dip into their established fans for the first time, a recruiter has a wealth of talent ready at their finger tips. Outside of targeting and boosting posts, social recruiting tactics are practically free to promote. And the creation of content can be as budget friendly as you need it to be, you can even leverage existing content that has performed well or resonated with your targeted audience. Social recruiting compared to other recruiting tactics, like say a career event at your office, can cost much less. Think, there's certainly no catering or entertainment cost required.
Outside of reduced cost being a short and long-term advantage within itself—your brand can attribute a better ROI and open up your recruitment budget to spend money on other tactics.
Faster Hiring
The time to hire metric remains one of the key performance indicators for hiring teams. Only 30% of companies are able to fill a role within 30 days. The remaining take anywhere between 1 to 4 months! And with the job market only becoming more competitive the average time-to-fill will only keep increasing—between 2010 and 2016 it increased by 50% and shows no signs of letting up.
A lower cost per hire is again another advantage of using social media for recruitment that has both short- and long-term benefits. While surely overused, the phrase "time is money", couldn't be more pertinent. Social recruiting connects a recruiter to an interested, sometimes even invested, talent pipeline almost immediately. As a recruiter saves time posting and filling the position, the company will save money. You will feel the advantage almost immediately, especially if you become a part of the percentage that fills a role within one month. Further, a faster time to hire allows your business to onboard and start using the talents of candidates sooner so that they can provide long-term benefits. HR teams can also focus their time and energy on interviewing or building employee engagement programs, rather than manually recruiting.
Advantages of using social media for recruitment include boosting your employer brand, reaching more candidates, building your talent pool, and strengthening your company's recruiting efforts across the board. Get started with your own social recruiting strategy with CareerArc's social recruiting solution today.