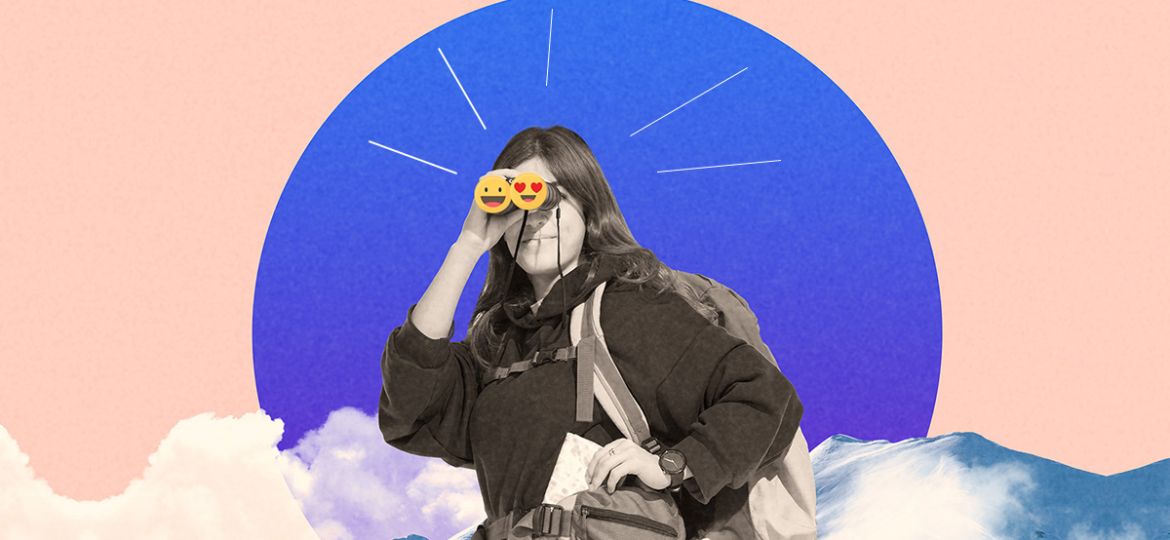 You needed more qualified candidates yesterday. And if you're among the 92% of companies that leverage social recruiting, then you're also likely in search for the top social recruiting strategies that can help you cut through the noise on social media and reach top talent faster. Luckily, we put those top strategies in our new Social Recruiting Strategies Matrix, which you can access now for free.
Access the Social Recruiting Strategies Matrix now >>

What are social recruiting strategies?
Social recruiting strategies are a combination of social media recruiting tactics, methods, and optimizations that maximize the impact of a company's recruiting efforts on social media. Effective strategies enable companies to reach more candidates faster, increase employer brand awareness, enhance and accelerate the candidate journey, and hire more top talent. The best social recruiting strategies support all talent acquisition programs, including talent attraction and sourcing, recruitment marketing, employer branding, employee advocacy and referral, campus and hiring events, and more.
Why do I need social recruiting strategies to compete for talent today?
The candidate journey is as complex as ever. Companies who want a shot at hiring top talent rely on a robust mix of talent acquisition strategies and programs to meet candidates at different stages of their journey and accelerate their path towards application, interview, and hire.
But the race to top candidates has also made for a noisy talent market. With so many employers vying for candidate attention, how can employers stand out, reach the talent they deserve, and keep them engaged throughout and beyond the candidate lifecycle?
Social media recruiting powerfully and strategically integrates into your talent acquisition efforts and boosts reach, resonance, and results across the entire candidate journey. But the race to top candidates has also made for a noisy talent market.
Whether you're just starting to integrate social media recruiting into your talent acquisition strategy or looking to optimize your current recruiting reach and returns on social media, you can use the matrix below to learn how social media can:
Boost employer brand discovery and awareness to reach more passive and active candidates
Turn attention into action using a variety of calls-to-action that accelerate each stage
Extend the life and effectiveness of each talent acquisition program and hiring event
Optimize ROI across all recruiting channels, assets, and spend
Maximize brand reach and resonance by incorporating employee advocacy
And so much more
We recommend using this matrix to take an audit of your current talent acquisition strategies and discover initiatives and candidate journey stages that can be enhanced with social media recruiting.
Here's a sneak peek at some of the strategies and examples you'll find in the matrix.
What are examples of social recruiting strategies that enhance talent attraction and sourcing?
Candidate attraction and talent sourcing programs have the same core goals and KPIs: Increase candidate traffic, pipeline, quality, applications, response rates to recruiter outreach, and hires.
Here are some ways to drive more talent attraction and sourcing results through social recruiting across the many stages of the candidate journey and experience.
How social recruiting drives brand discovery and awareness
Your brand and content arrive on active and passive candidates' feeds even if they have yet to follow you, via their connections simply liking or commenting on your posts, or if they follow a similar company, profile, hashtag, or topic.
Pair a robust content publishing schedule with a strong employee advocacy strategy for the best results.
Optimize each post for maximum engagement. Each like can exponentially expand your reach.
Automate where possible to make content creation, optimization, and publishing effortless and effective.
This social media job post got 10 likes that drove nearly 400 impressions. That's about 40x views per like! If you make your job posts as engaging as your employer brand posts, you can maximize the reach and resonance of each post and leverage the power of your network to organically spread the word.
How social recruiting aids the active job search
Searching for jobs on social media and on search engines like Google can surface your social media posts.
Optimize your posts for search by adding job type and location details and relevant keywords and hashtags.
Optimize for clickthrough. Craft engaging copy, visuals, and calls-to-action (CTAs) to turn an impression into a click.
CVS Health's job posts on Twitter, which are powered by CareerArc, show up on the coveted page 1 of Google search results. The excerpted tweet even includes job links that direct to the job page on CVS Health's ATS. Talk about a seamless candidate experience.
How social recruiting influences employer brand
Candidates use social media to research employers before applying to a job or responding to a recruiter.
Accelerate talent attraction by sharing content that conveys your company culture, values, and work-life balance.
Encourage employees to share stories or quotes on social media that illustrate your brand.
Take a peek at this employee spotlight post from our client UPS that has 350+ reactions and counting.
How social recruiting increases talent engagement and conversion
Optimize click, application, and candidate conversion rates on social posts, career sites, job boards, and ads by sharing the details candidates seek right on social media.
Flaunt employee benefits and perks, competitive pay and bonuses, and remote and flexible work options directly on social media posts.
Publish posts across branded and personal profiles for maximum reach and engagement.
Here our client Tetra Tech shares a very unique day-in-the-life snapshot and get tons of engagement for it, all the while attracting potential candidates who have a calling for adventure.
How social recruiting boosts employee Advocacy, retention, and referral
Even after a candidate accepts a job offer, use social media to reinforce their commitment.
Enable those involved in the interview process to engage with candidates on social media post-interview and post-offer.
Expressing enthusiasm for their joining the team and reacting to their posts can help increase candidate retention and offer acceptance rates.
Our client Emerson new hire employee spotlight garnered a whopping amount of engagement: Over 2k reactions, 120 comments, nearly 70 shares. Now that's a warm welcome to the team.
And that was just a peek at the tips and examples on how to improve talent attraction and sourcing. Want to discover how social recruiting can boost your recruitment marketing, employer branding, employee advocacy, employee referral, hiring events, and more?
Get the complete Social Recruiting Strategies Matrix now >>
How do I execute these social recruiting strategies and still have, you know—a life?
Yes. There's a lot that goes into a social recruiting strategy that actually works and delivers real talent outcomes. The good news? You don't have to do it alone. Far from it.
Social recruiting, solved. 🤖
CareerArc auto-syncs with your ATS, auto-creates unique posts, and auto-publishes them across all of your social media accounts — including publishing recruiters' and employees' social profiles.
CareerArc also tracks performance and success so you can report on how your social presence is becoming a stronger, strategic source of hire. Plus, you get to rely on an award-winning client success team to help guide and optimize your strategy at each turn.
The results?
Lowest cost per hire, top source of hire | CVS Health
85% retention rate | Boston Market
400k applicants in 1 yr | Texas Roadhouse
19% job openings filled in 2.5 mos. | Novipax
70% rise in applicants, 50% in hires | ULTA Beauty
And so much more