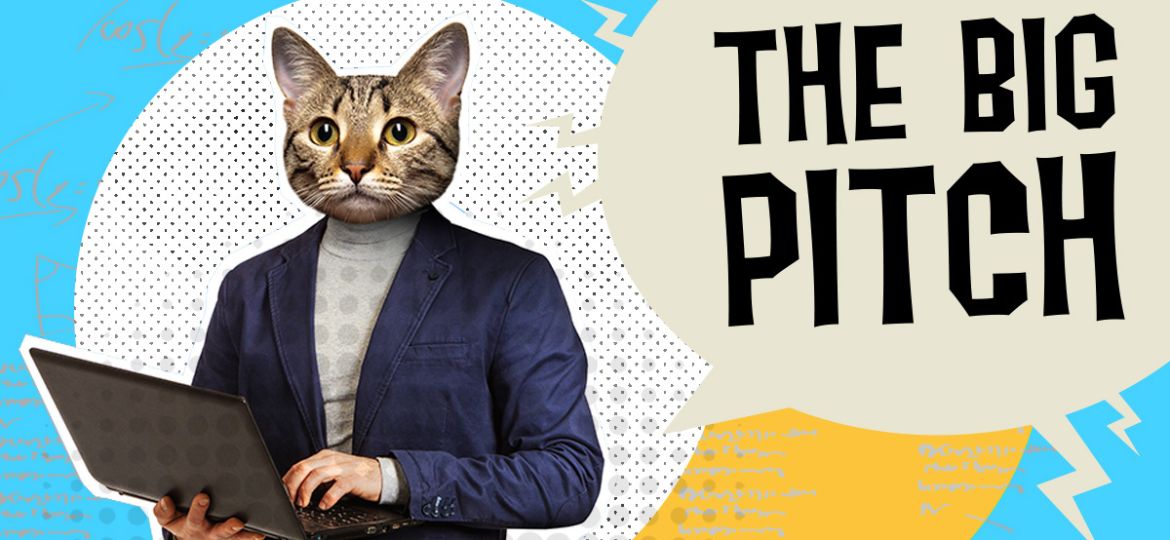 So you've done your research into social recruiting. You've weighed the options, calculated the costs and benefits, and are ready to invest. But now comes the tricky bit: you have to get leadership to buy into social recruiting. Which begs the question—how do you get buy-in on social recruiting?
To help you determine the best tactics for gaining executive buy-in, we asked business executives and HR Directors this question for their best insights. From test-driving your strategy to presenting social media big data, there are several tactics that may help you get executive buy in on social recruiting.
Nine tactics on how to get buy in from leadership on social recruiting
Tailor your presentation to your executives' goals
Present the strategy as a way to get ahead of competitors
Address the concerns of executive leadership
Clearly outline the benefits and the tactics to achieve them
Involve executives in the process of strategy
Talk about financial ratios
Share the tangibles
Present social media big data to back up ROI
Test drive your strategy before making leadership 'buy'

Tailor your presentation to your executives' goals
"The benefits of social recruiting are not limited to talent acquisition," says Debora Roland, Vice President People Operations at CareerArc. "Social recruiting can help you grow awareness as an employer of choice, increase retention, launch an employee advocacy program, and so on. A good strategy to get executive buy-in to understand what your company's and executives' goals are, and show them how social recruiting can help them reach those goals.
"It's also a good idea to back up your claims with data—for example, referencing benchmark reports that show the social recruiting ROI and CPC for your industry, or sharing case studies from similar organizations or ones with similar goals that show how other companies in similar situations saw success with social recruiting."
For more details on social recruiting ROI and CPC, see CareerArc's 2021 Social Recruiting Benchmark Report
Present the strategy as a way to get ahead of competitors
"Present social recruiting as a strategy to uncover and connect with top job candidates before your competitors do," says Jessica Arias, Director of People & Culture at OnPay Payroll Services. "Social channels dramatically increase access to a growing pool of talent: it's how people search for career opportunities, learn about a company's culture, and in many cases, potential new hires prefer to use social messaging—instead of a phone call—to start conversations with human resources. If employers ignore social recruiting, they're closing the doors on so many job seekers who can be game-changers in their organization."
Related: 10 companies share how they use social recruiting and their ROI
Address the concerns of executive leadership
"In order to get executive buy-in on social recruiting, it's important to first understand what their concerns are about the strategy," says Travis Lindemoen, Managing Director of nexus IT group. "Oftentimes, executives are worried about the time commitment required for managing social media accounts, and they're also concerned about the potential for negative comments from customers or employees.
"Once you've addressed these concerns, you can begin to show them how social recruiting can help them achieve their goals. For example, you can point out that social media can be used to build relationships with potential candidates, and that it can also help identify top talent who may not be actively looking for a job. You can also highlight the benefits of using social media to track employee or customer sentiment.If you can show executives how social recruiting can help them achieve their goals, they're likely to be more receptive to the idea."
Need some data to show leadership? Check out this post on 35 need-to-know social media recruiting statistics.
Clearly outline the benefits and the tactics to achieve them
"Build the case for social recruiting to show how you can use it to achieve specific business goals," says Chris Lewandowski, President of Princess Dental Staffing. "When you can clearly identify the value social media can provide to a brand, you're much more likely to get executive buy-in."
"For example, if the company is trying to increase market share in a particular industry, discuss how social recruiting targets experienced candidates by creating content tailored to their interests and needs. Additionally, let them know that with it, you can connect with industry professionals and thought leaders who can help identify top talent.
"If the company aims to improve customer satisfaction, demonstrate how social media platforms can serve as an avenue to post job descriptions and attract candidates who have the desired skills. Also, discuss other options, such as searching for and contacting potential candidates on platforms like LinkedIn or connecting with customer service experts to ask for recommendations."
For more on social media recruiting benefits, see this checklist of 29 proven ways social media boosts talent acquisition in 2022.
Involve executives in the process of strategy
"There are many ways to get executive buy-in, but the most important thing is to make sure to involve them early on in the process," says Lisa Cook, Co-founder of WellPCB. "Execs are busy people, and they don't have time to sit around and read long documents. You want to make sure that you are making their lives easier, not more difficult. The best way to do this is to involve them in the process of creating your social recruiting strategy. Ask their opinion about what types of content you should be posting and what types of people you should be targeting."
Related: Social recruiting strategies: 53 examples that win top talent
Talk about financial ratios
"It's essential to maintain executives' passion, and one way to do that is to speak their language," says Georgi Todorov, Founder of ThriveMyWay. "When you talk about financial ratios and operational efficiency, you can grab leadership's attention, and they will listen much more attentively to your pitch. Executives care about operational efficiency because it indicates a wiser use of finite resources, the promise of greater growth potential, and enduring profitability. Your own focus on customer/employee/partner experience scores and engagement metrics is important, but financial ratios are the prize for executives. Show them how and why you can save them money, and they will be on board with your plans for social recruiting."
Related: How CareerArc helps you reduce your cost per hire.
Share the tangibles
"To the leadership and your stakeholders, they only see social networks as something personal in nature but have never seen it through the lens of an employer brander or job seeker," says Alex Her, Employer Brand Manager at GoDaddy. "What I've done to get buy-in is first, to share stats that justify why it works. Next, I talk them through my process of meeting people where they're at. The passive job seekers that we want to hire are not running to job boards, but are on social networks doing watching/doing things, and interacting with family/friends. If we want them to even consider us, we need to meet them where they're at and capture their attention in the form of an ad (text, graphic, video, etc…)."
Related: The pros and cons of automated social media recruiting
Present social media big data to back up ROI
"There is one free tool that emulates "Persona Modeling" depicting a candidate's Sales "Authority" within a respective Industry Expertise," says Guillermo Planos, Founder of Webvoz LLC. "I recommend LinkedIn's Social Selling Index as a tactic to showcase Executive buy-in into investing in exploiting Social Media Platforms. This is useful to pitch Executives in budgeting for proprietary ATS Algorithms mining Secondary Data ingest from Social Media Platforms towards "Smart" Talent Acquisition in this Digital era."
For more on social recruiting data, trends, and ROI, see our latest Future of Recruiting Study.
Test drive your strategy before making leadership 'buy'
"You wouldn't buy a new car before test-driving it, right?" argues Sarah Smith, VP of Communications at Olive. "While testimonials and case studies can help persuade leaders, I've found that they often want to see real results before they 'buy' for themselves.
"I've had a lot of success pitching social recruiting pilots, as they tend to be low cost and low risk. To do this, you need to:
Set clear goals for your pilot program that are aligned with the goals of your organization
Establish a pilot timeframe that is just long enough for you to know if your strategy is working
Map out the tactics and recommended resourcing to achieve your goals
Run your full plan by your leadership team for alignment and support
Provide regular updates to the leadership team (without editorializing your results)
"If your pilot is successful — as defined by the goals you aligned on at the start — it should be relatively easy to justify the additional investment (time, headcount, budget)."
Related: 7 ways to tell if it's time to invest in a social recruiting solution
Top resources to get buy-in from executives
Whether you've already decided on a social media recruiting platform or are still shopping around, the more information you have, the easier both making that decision and getting leadership to support that decision will be.
Here are some resources to help you get that executive buy-in:
And if you'd like to experience how CareerArc's award-winning social recruiting solution helps you turn your social media platforms into a recruiting machine, click here to book a demo today.
This post was graciously contributed by Terkel. Terkel creates community-driven content featuring expert insights. Sign up at terkel.io to answer questions and get published.