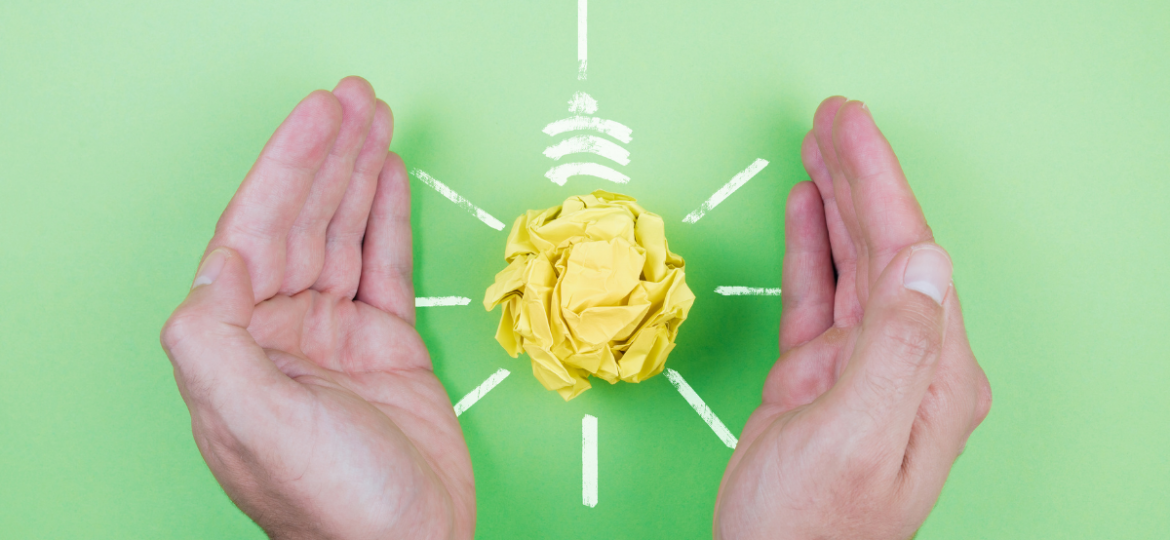 We're always learning new stuff. New recruitment tactics. New talent acquisition strategies. New ways to stand out from the competition. And when we do, we can't help but wonder:
What if we had known it sooner?
So we decided to ask 10 talent acquisition managers and recruiters to list one talent acquisition and recruiting tactic they wished they'd known when they first started in the business.
Here's what they shared:
Build a talent pipeline that attracts both passive and active candidates
Know about automation
Put DEI at the center of your hiring strategy
Build a multi-faceted talent acquisition funnel
Use multiple departments for recruiting
Prioritize referral bonuses
Look internally
Look beyond borders
Implement structured hiring
Hire contractors

Build a talent pipeline that attracts both passive and active candidates
"We focus on passive candidates as much as we do on active ones," says Ankur Goyal, Head of Growth at Coterie. "By creating a talent pipeline, we've engaged more qualified candidates. While many aren't currently seeking a job, they are familiarizing themselves with our company culture, and as their situation changes and job opportunities emerge, they can become applicants.
"We recruit digitally. Using social media platforms and automated email campaigns, we keep candidates updated. We've also taken advantage of employee referrals as they are the best source for discovering passive and active candidates who would integrate well into our team."
Social recruiting has been shown to be one of the most effective ways to reach both active and passive candidates. For more on how it all works, see our full list of social media hiring FAQs.
Know about automation
"When we first started talent acquisition, our process was not only informal, but technologically stunted," shares Adelle Archer, CEO and Co-Founder of Eterneva, "And now I wish I had known about the availability of automation when it came to locating qualified candidates. Studies have shown that HR can spend nearly 15 hours a week on recruiting for a single position–something that has only been exacerbated by the Great Resignation–adding time and expense.
"By implementing the automation available in sophisticated recruiting software, you can locate a potential hire much more quickly, avoid overlooking talented people, and all while cutting time and costs. If I had been more aware of the available technology and the advantages that the automating process would provide, I certainly would not only have saved time, and money, but a great deal of headaches as well."
There are a lot of ways to automate your talent acquisition process. One of our favorite, obviously, is CareerArc–we automate your social media recruiting for you, helping you find candidates faster and saving you an average of 949 hours a year in the process.
Put DEI at the center of your hiring strategy
"It's only in the past five years that employing a diverse, equitable, and inclusive (DEI) workforce has come to the forefront of talent acquisition," says Saskia Ketz, Founder of Mojomox. "Making a public commitment to hiring from underrepresented groups by setting targets that you can measure and hold yourself accountable for is something I wish I had known earlier."
As to how to do that? Saskia continues: "Evaluate where you are now by collecting and analyzing your employee data to evaluate the demographics of your business, including your management team. Then you will be able to set targets and metrics for the DEI goals you want to achieve."
For more on DEI, best strategies to implement it, and tips and tricks for showcasing your DEI efforts to the world, see:
Build a multi-faceted talent acquisition funnel
And here's one from our very own Debora Roland, VP of People Operations of CareerArc. "With today's talent acquisition leaders facing unprecedented challenges, it's more important than ever not to put all your eggs into one talent acquisition basket. Relying on job boards alone or job ads alone is likely to prove insufficient to attract today's talent—and is a tactic that will only get more costly the more you rely on it. The best tactic is to build a multi-faceted approach by leveraging both paid media, like job boards and ads, and organic media, such as social media and career pages."
For more on how organic media and paid media can work together, see organic media vs paid media and social recruiting vs. job boards.
Use multiple departments for recruiting
When I first started, I separated responsibilities–from HR to design, customer service, and IT," Zach Letter, CEO of Wonder Works shares. "I did not envision using multiple departments at once when it came to recruiting talent, and had I done so, I would have made life much easier. Recruiting talent is essentially a marketing operation, but instead of promoting to potential customers, you are advertising to skilled staff.
"If I had coordinated my marketing, tech, and HR departments to formulate a plan to reach those desirable candidates, and then designed campaigns for various social media and traditional media outlets, I would have extended my reach and found who I needed with less difficulty. Moving forward, we have combined those efforts, and now, when focused on business recruiting and talent acquisition, have the full force of our company behind the effort."
For more on this, see this article from Forbes and this article from LinkedIn on why marketing and HR can (and should) work together.
Prioritize referral bonuses
"One of the most successful talent acquisition strategies I've implemented throughout my career in HR is prioritizing employee referral programs," says Tina Hawk, SVP of Human Resources at GoodHire. "Referral bonuses should be significant for current employees in order to really ignite your referral program and incentivize current staff to build their networks. If your employees are highly incentivized, their networking is also your networking. This also has the added benefit of boosting your appeal to new candidates, working to create a sort of feedback loop for talent acquisition."
For more on employee referrals, see this article on designing and managing successful employee referral programs and this article on the advantages and disadvantages of employee referrals.
Look internally
"It's so important to first circulate a job description via your internal team," says Anne-Marie Faiola, Founder & CEO of Bramble Berry. "That way, you're starting with people you know and trust. Perhaps they want to move up the ladder or have people in mind to recommend for the open role. This organic method is much better than relying on talent acquisition software. To start, make sure that everyone on your team is aware of the job opening and is sharing it with their networks."
Interested in learning more about promoting internal jobs? See this post from SHRM about how to promote internally as well as externally. Another great tactic to increase internal hiring is to invest in employee advocacy, which can help employees be more aware of what positions are open within the company.
Look beyond borders
"Finding suitably qualified staff as a start-up was a difficult process," Jonathan Zacks, Founder and CEO of GoReminders shared. "Although we listed the vacancies wherever we could locally, it appeared that although there were plenty of people with the correct qualifications and experience, they were reluctant to join an unknown company, or they wanted a salary that was unrealistic for the size of the business."
"However, once the pandemic hit and we were all forced to work remotely, the need for locally-based employees was removed, we could hire from anywhere in the world. With a few well-placed advertisements on social media, we very soon realized that there was an incredibly deep pool of talent to choose from if we were prepared to look further afield. It didn't take long to fulfill our staffing needs and had we considered this as a start-up, I am certain that we would have used this method from the very beginning."
Looking to go remote? Check out this step-by-step guide on how to implement an effective remote program properly.
Implement structured hiring
"One tactic that has improved candidate experience, internal alignment, and time-to-fill is employing structured hiring when opening a new role," says Jim Leahy, People & Talent Acquisition Leader at DailyPay. "Structured hiring enables Talent Acquisition to understand the scope of the role and the sourcing profile. The practice compels hiring managers to identify a diverse, well-rounded interview team, each with a specific focus and interview questions.
"The interview process becomes more intentional which gives the hiring team a license to learn as much as possible about the candidate."
For more on how to practically implement a structured hiring process, see here.
Hire contractors
"One of the best ways to get out of a talent acquisition rut is to look into hiring contractors," Joe Spector, Founder and CEO of Dutch shared. "Though they aren't technically your employees, they still work with you as a contracted client. Contractors are typically independent and self-driven, saving time for hiring managers."
One of the reasons given for the Great Resignation is that employees are looking for other options than the traditional 9-5. Offering contractor, temporary, and part-time positions is an excellent way to target those candidates.
Where to next?
That's depends on what you're looking for:
Looking to learn more about how social media recruiting squares against other talent acquisition strategies? Check out our 2022 Social Recruiting Benchmark Report here.
Want some inspiration for creating better social recruiting posts? Check out these 11 examples of killer social media job posts.
Not convinced that social media and recruiting should even go together in the same sentence, we invite you to peruse some of our case studies and testimonials. Like:
And if you'd like to see CareerArc in action, click here to try a free demo.
This post was graciously contributed by Terkel. Terkel creates community-driven content featuring expert insights. Sign up at terkel.io to answer questions and get published.