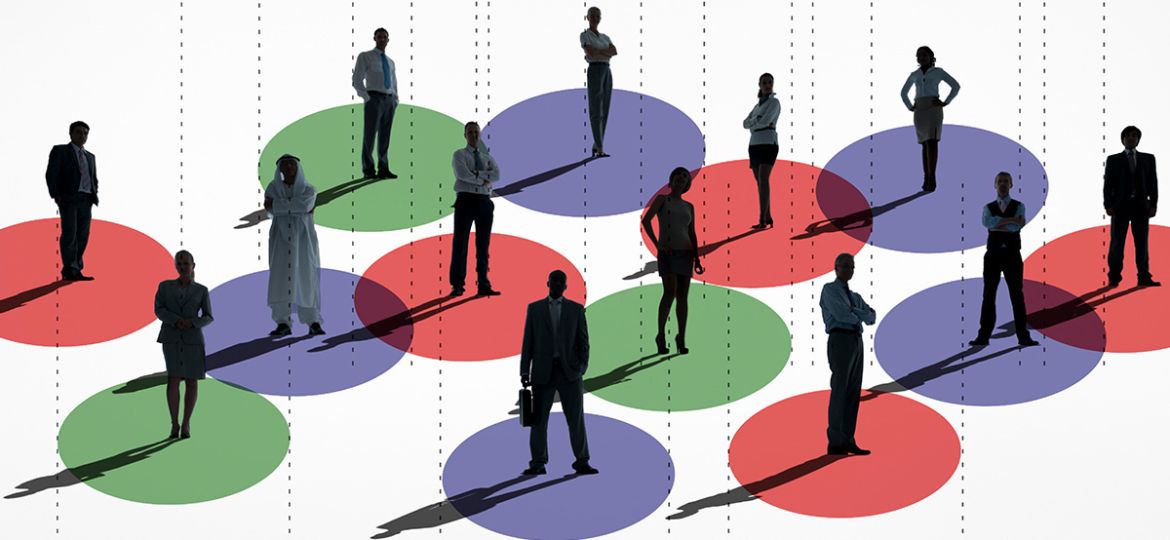 Here's the thing about social media recruiting: it's important to scale your social recruitment methods and strategy to match your recruitment needs. The amount of social recruiting you'd do to fill one role is nowhere near the amount you'd do to fill a hundred, or a thousand.
But scaling your social media hiring strategy doesn't mean simply doing more. For a scaled approach to be effective, it needs to be done strategically so you're not sacrificing quality for the sake of quantity.
But how do you know if you're scaling your social recruiting right? It's far easier to perfectly curate a beautiful social media presence when it's small and you only have a handful of posts. Scaling strategically is a complex task, and it could take months to recognize that you've been doing it wrong.
So, without any further ado, here are six ways to tell if you're scaling your social recruiting right.
The 3 V's and 3 R's of social recruiting at scale
To scale your social recruiting effectively, you need to make sure you're hitting six key points–what we call the 3 V's and 3 R's. Let's start with the 3 V's, which have to do with how you create and design your social media content.
Volume: If you want to reach more candidates, you need to post more. More job posts, more employer brand posts, and more content shared by your employees if you're engaging in an employee advocacy strategy.
Variety: But while simply spamming out a bunch of content might get you noticed, it's not going to leave a favorable impression with candidates. As you scale your social media recruitment efforts, make sure you're creating a variety of content posted at different times so your page remains fresh and engaging. That doesn't mean you can't repost the same job post or employer brand post more than once, but it does mean you should have different versions of that content—different images, different captions, and so on—so you're ensuring your message gets maximum exposure without becoming stale.
Velocity: While volume and variety might be the bedrock of a scaled social recruiting strategy, that strategy won't last long if it's taking you hours and hours to create. You need to be able to swiftly create, schedule, and manage your social recruiting content so you can establish a robust cadence of content creation and publishing that is built for the real-time, always-on medium that is social.
But that's only half the equation. You also need the 3 R's, which have to do with your content delivery and publishing:
Regularity: Regularity is a tough balance to toe. You need to find the right frequency and consistency that your audience remains consistently engaged, without overdoing it and becoming spammy. Having access to key metrics so you can track your social recruiting strategy and results is a vital part in monitoring your regularity.
Reach: Social recruiting is all about maximizing your reach. And it turns out employees are the biggest drivers of employer brand awareness. Employees are 14x more likely to share content published by their employers than any other type of content on LinkedIn. Successful social recruiting at scale maximizes your reach by publishing your content to branded, employee, and recruiter profiles rather than simply your branded channels.
Relevance: To ensure your posts reach the relevant audience, each post should be optimized at both the content level—for example, in terms of hashtags, imaging, locations tags—as well as what gets published to which account and platform. For example, a hiring manager looking for software engineers in San Francisco will publish different content than a recruiter looking for remote sales talent. The more relevant the content is for the audience who is following or connected to that account, the more likely that content will resonate and convert.
For more on how to do social recruiting right, see our 2022 checklist of 29 ways social media can boost your talent acquisition strategy.
How are you achieving scale?
So there you have it: the six ways to tell you're scaling your social recruiting correctly. But how do you actually pull off those six ways?
Turns out, there's an easy way—and a hard way.
The hard way to scale your social recruitment methods
Here's the hard way to achieve the necessary volume, variety, velocity, regularity, reach, and relevance (phew: that's a mouthful) when scaling your social recruiting. You manually ensure every post has the correct caption, image, hashtags, location tags, and links; manually post every single post to all your platforms; and ensure that no matter how many posts you create, each one remains optimized for social media best practices.
But that's just scratching the surface. You also need to make sure that your social media presence doesn't start looking robotic and full of the same content. You have to manually keep track of what you're posting and ensure that you're constantly posting fresh and new content to your feed. It's also a good idea to remove old job posts when those positions get filled so candidates aren't clicking on posts with dead links.
And it doesn't stop there. If you're looking to effectively scale your social recruiting, you really should be engaging in employee advocacy strategies so that your content is also promoted by your employees. The hard way to do that is to do it manually—set guidelines for your employees, provide content for them, ensure that content gets posted, and so on.
(As an aside, these last two points are where many "free" social recruiting softwares fall short. They offer you a pseudo version of volume by creating one single job post per job, but:
One job post is rarely enough to find the right candidates for the job.
Effective social recruiting requires employer brand posts as well, which they don't help you with.
They likewise don't help you with employee advocacy.
They don't remove posts for filled jobs.
The posts they do create aren't optimized for social media best practices.
The result is a social media presence that looks robotic and spammy—filled with repetitive, unenticing content and dead links. For more on all this, see here.)
The easy way to scale your social recruiting methods
The easy way to scale your social media recruiting methods is to invest in a software that strategically automates your social recruiting for you–allowing you to effortlessly do scaled social recruiting right without any of the drawbacks automated softwares typically have.
As the only social recruiting tool designed exclusively for talent acquisition, CareerArc helps you reach your talent acquisition goals faster without sacrificing on quality. CareerArc auto-syncs to your ATS and pulls in pre-approved content from your Google Drive, Dropbox, YouTube, Sharepoint, and more; auto-creates countless new social media posts for you; and auto-publishes your posts everywhere, including to corporate, hiring manager, recruiter, and employee profiles on Facebook, LinkedIn, and Twitter.
And we do it all while giving you as much creative control as you want so you're always growing your reach, effect, and employer brand at the same time.
Simply put: we scale your social recruiting the right way for you–and save you an average of 949 hours a year in the process.
It's how Applied Industrial Technologies were able to use CareerArc to reach an untapped pool of passive candidates with minimal effort. It's why CVS referred to using CareerArc for recruiting as "Pushing the easy button." It's how Texas Roadhouse got 400k applicants in 12 months after partnering with us.
And if you'd like to experience social recruiting scaled right with no extra effort on your behalf, simply click here to see a demo today.